Good Morning!  I hope you all slept well and your ready to start the day.  I have some very exciting news for you!  We have a new designer joining us!  I can't wait to introduce you to her!  Her products are incredible.   I can't wait to show you!
So without any further ado…and because I'm just so eager for her to open her store (yeah, she's that amazing)….I would like to introduce you to….the one….the only…
*Store*  *Facebook*  *Blog*  *Newsletter*  *Twitter*
Let's learn all about her!!!
 Hi all!  My name is Karen and I am the face behind the name of SnickerdoodleDesigns. I live in sunny Southern California with my husband of 41 years (Where has the time gone??).  We have two grown children, both married, and two delightful grandchildren (ages 8 and 10).
I have been creating "scrapbooks" since my junior high school days, when I thought it was more important than most anything else in the world to remember which boys winked at me or passed me a note in class. (Yes, I still have some of those notes.
My scrapbooks became more sophisticated as I grew, and I was ripe for the explosion of "scrapbooking" in the late 1990's.  I was one of the charter members of the Creative Keepsakes magazine, and thought I was in Heaven when all of the adorable papers and elements started hitting the market!
Then in 2008 I decided to create an on-line photo album.  I used the company-supplied templates and, while I enjoyed the process, I wondered if I couldn't "fancy up" the pages just a bit….. I soon discovered the absolute joy and wonder of digital scrapping (which I had so strenuously and fervently resisted!). Like so many other digital converts, my hobby room is now filled with drawers and cabinets of papers, glue, ribbons, glitter………. you get the idea, I'm sure.
Because I have always been involved in some sort of creative expression, it was a natural progression for me to go from my initial interest in digital scrapbooking to designing my own elements and papers.
When I opened at my first store in January 2010, I needed a design name. Because I want my designs to inspire in others warm feelings of love, comfort, and peace, I tried to think of what inspired those things in me. The first thing that came to my mind was my Mom's cookies (I'm soooo simple!) – and SnickerdoodleDesigns was born. (My mom lost her battle with breast cancer at the age of 44, when I was just 23, so my design name is very personal to me.
I love nature and you will find that theme in much of my work. I design from emotions, either those I have experienced or ones that I wish to invoke in others; therefore, my kits are all very personal to me. There is always a story, a thought, or a personal emotion behind them.
I love making papers and can spend many hours getting just the right color or texture that I want. I love that "ah-ha" moment when something comes together, and I stop in my tracks, knowing that I have just achieved what I wanted.
What I find most rewarding about design work is seeing others use my creations in their own projects. I know it sounds really "cheezy" to say that I truly consider it an honor when someone utilizes my designs to create something special of their own – but that really is the truth.  😉
I always love hearing from my customers, appreciate their feedback on my work, and always consider it an honor when they share your creations with me!
Would you like to see her goodies?  Before I show you them…yes I'm really such a tease…I do have some good news for you…Her store is 35% off for this week!!!!!!!!!!!!!!  I told you she was amazing!  The time has come for me to reveal just some of her goodies!  Make sure you check out her store to see much much more!  Also keep in mind that all of her kits also come with a Collection of other goodies too (like word art, styles – oh remind me to tell you about her styles, and clusters – but each collection is different so really check out her store).

 https://store.gingerscraps.net/Empty-Nest-Collection.html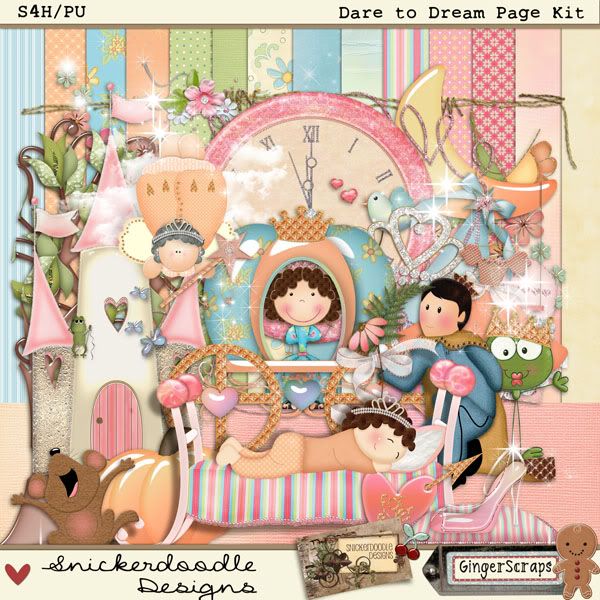 https://store.gingerscraps.net/Dare-to-Dream-Collection.html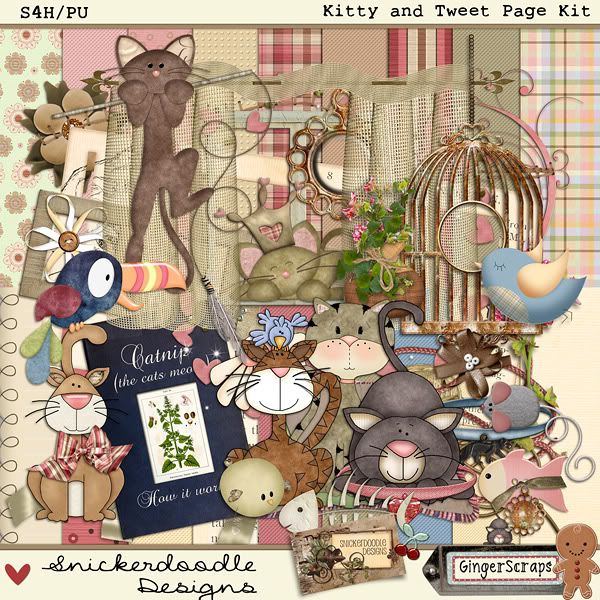 https://store.gingerscraps.net/Kitty-and-Tweet-Collection.html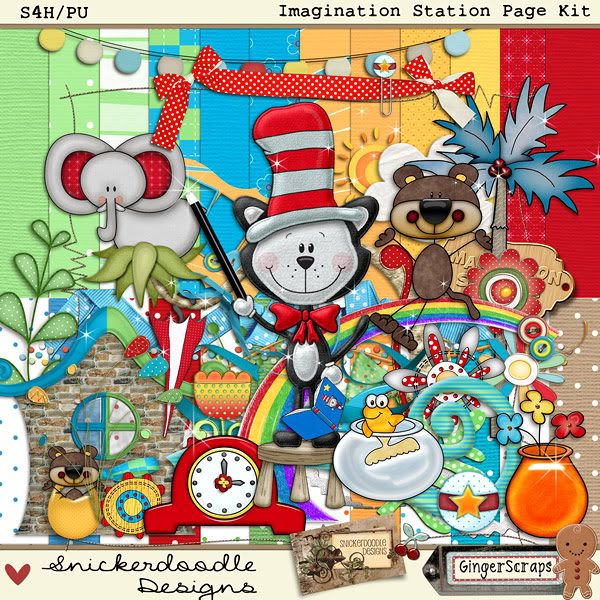 https://store.gingerscraps.net/Imagination-Station-Collection.html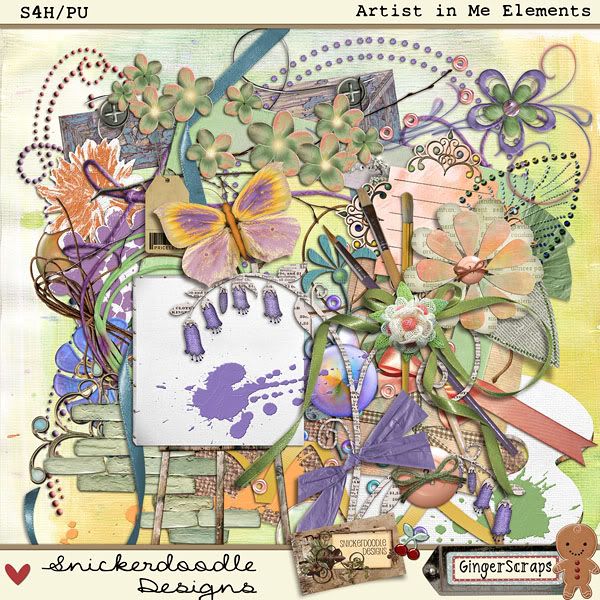 https://store.gingerscraps.net/Artist-In-Me-Collection.html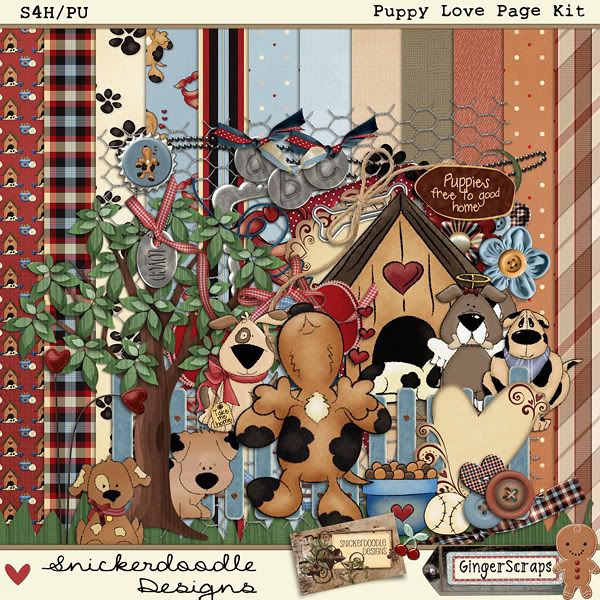 https://store.gingerscraps.net/Puppy-Love-Duo.html
Now let me tell you about her styles.  She does something incredible for us PSE users!
Instructions for use of PSE
Strip Photoshop Styles will always come in the format of an asl file. Photoshop users can simply drag and drop the asl file onto their work space and it will be available for use.
Photoshop Elements users must install asl files in order to use them. (There is a round-about way to use them; however, it can be confusing.) While having to install styles is not difficult, many users are somewhat intimidated by the process. In addition, the rebuilding of the PSE database can take a while. If a PSE user has too many styles installed, Photoshop Elements will run slowly.
Because I love both creating and using Styles I wanted to devise a way that would make them more PSE-friendly. The result is my PSE Strip.
The PSE strip is simply a PSD file which includes a sample of each layer style within this package.
To use the strip, you will need to open the PSD file as you would any PSD file. Let the strip reside on your workspace. As you work on your layout and want to use a style, simply bring up the PSD file, right click on the style that you want to use, Copy, then Paste onto the element you would like to apply it to.
What is the difference between using the PSE strip and using the Style Sheets that are sometimes included in Style Packages?
When you use a Style Sheet, you clip your element/text to the sheet. Your element/text will take on the look of the style pattern. However, it will not retain any of the Style characteristics that might be available in the asl file. For example, if there is an inner shadow on the style, this will not be available when you clip a style sheet. It WILL be available if you copy/paste the style.
Any questions? Please feel free to contact her at: Karen@SnickerdoodleDesignsByKaren.com
Doesn't that sound great?  I can't wait to get my hands on them!
So there you have it!  Another talented designer joining us.  Have a great day and I'll see you back here on Friday!!