Archives for February 2013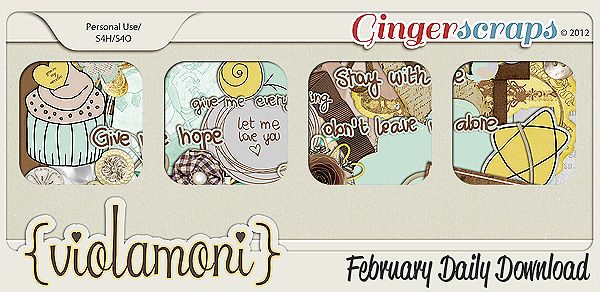 Happy Thursday!!  I hope everyone is doing well.  I know that in my neck in the woods we are being teased with Spring like weather.  I can't wait till it gets here for good.  My kids and I can't wait to get outside and play.
I know there are some really cute kits coming our way.  Here are a few layouts to tease you a little.  I love the colors in this kit by Keep In Touch Designs.  The black and white photos are just stunning. The colors are so soft and delicate.   I can't wait to see the entire kit.
I am in LOVE with the templates from Pretty In Green. The blocking technique is so clean and it really focuses your attention on the pictures.   This is a super example.  I love the small picture inside the heart element.  So, so sweet!
Make sure you check out the store on Friday so you can see all the goodies and remember that they will be on sale.  I hope everyone has a great weekend and I'll be back next week with more beautiful goodies to share.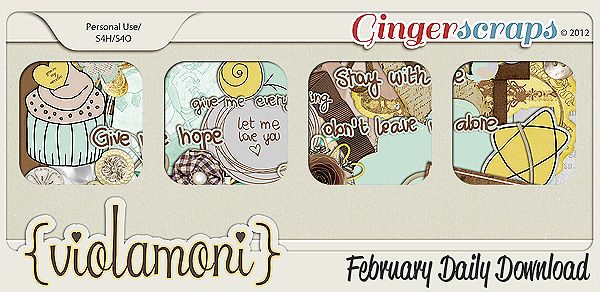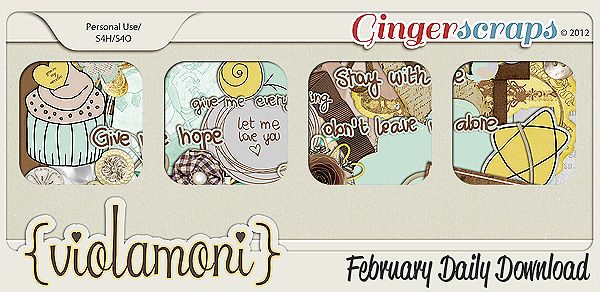 Good morning, gals! I am going to jump right in! This week I will be spotlighting the mini kit challenge hosted by Jennifer of Luv Ewe Designs!  Jennifer has created a lovely little mini for our challenge participants; take a look!
I just adore the coral-ish pinks and the minty green here, something a little different from all the hot pink and bright red we've been inundated with this month!  Of course with a freebie mini this cute, the layouts are pouring in. Take a look at a few of my favorite submissions so far for some inspiration…
By Juliemomof4
By verstej2
By wanda
All lovely layouts! I love the vintage, faded feel of Julie's page, that cool torn paper block on Jeannie's layout and the cool heart cutouts on Wanda's creation! These are all seriously awesome layouts and I like how everyone was able to change up the mini so much it's almost as versatile as a full-sized kit. Pretty neat!  🙂
This is a short month so remember to get your challenges completed and tallied up in the February Challenge Points Tracking thread before the month is up.  There's all kinds of great goodies waiting for you as rewards when you play along with us and keep track! 🙂 As always, if you have any questions about this or any of our monthly challenges, you can head over to the Cookie Jar and ask away! We'll get back to you asap.
That's it for this week; see y'all next Tuesday!  🙂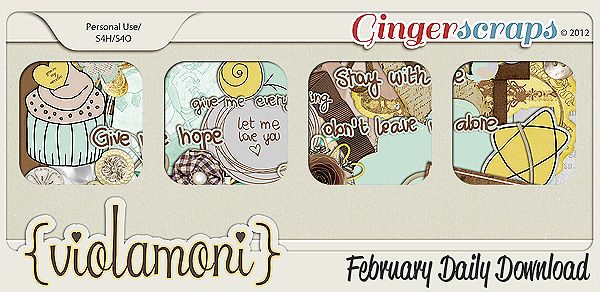 Congratulations to henrike1976 for winning LOTW! I love the sweet simplicity of this layout.  It's a great title for an even better photo. Click the image to leave her some love or click here to view her entire GingerScraps Gallery.
You can pick outstanding gallery layouts which become the next LOTW nominee's by posting in the "Baker's Best" thread. Check out the rules here.
As always your vote counts so head over the the forum to vote for the next LOTW winner. You can be a LOTW winner too, all you have to do is scrap! Happy Scrapping.