Good morning! Did you capture a good sale through the bake sale or the GingerBread Girl's sale? We sure hope you did! This week, we have a new designer joining the team. We're so excited. The designers have also been working up a storm on some great kits!
Before I get to the goodies, I have to share a few of the awesome layouts I spotted in the gallery, using this month's Buffet and Monthly Mix, "It's All Relative".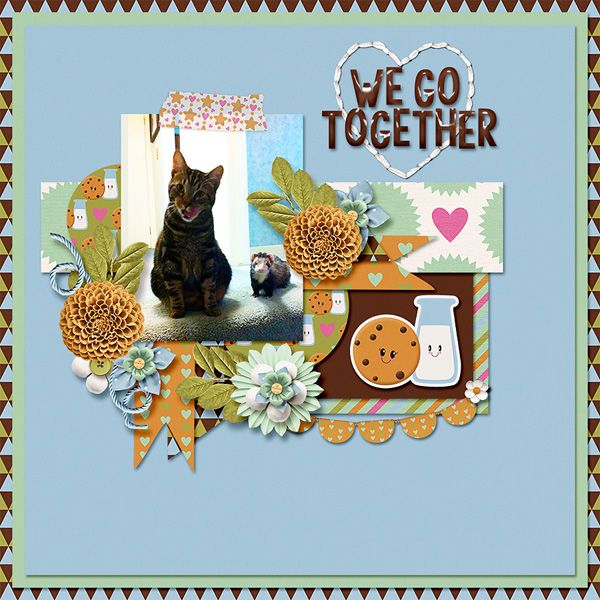 Created by weaselwatchr. I, at first, didn't even notice the ferret. When I did, seeing the cat licking it's lips with a ferret next to it made me chuckle. I love the use of the tape to hold the picture and the cluster work is beautiful.