Good morning! Can you believe we're already HALFWAY through August? Crazy! The designers seem to have gone a little design happy, as well, because there are some GREAT goodies! Including a NEW DESIGNER! The GS family is growing again!
Before I get to the goodies, I have to share a few of the awesome layouts I spotted in the gallery, using this month's Buffet and Monthly Mix, "It's All Relative".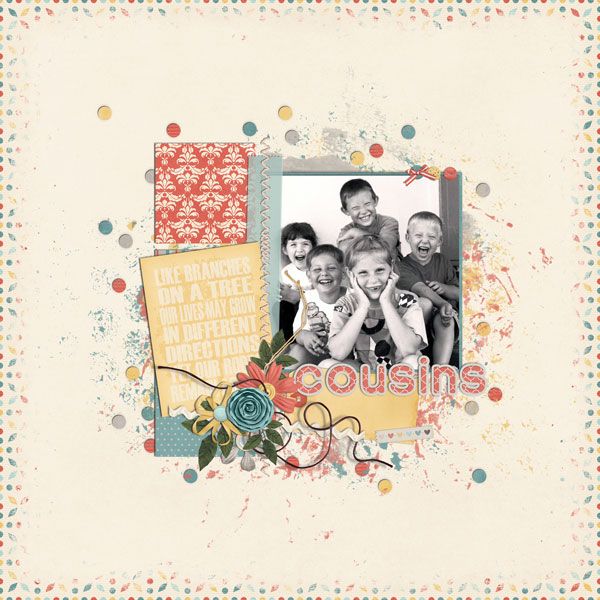 Created by chigirl. I adore the white space! I love the paper layers, as well!