It's Friday. Sometimes, it feels like the day will never come. Sometimes, it flies by and you're wondering where the time went! Hopefully, the week went somewhere in between! The designers aren't letting the speeding time keep them from designing! This week, they have some amazing new products coming!
Who's ready for Scrapping Survivor?! I know I sure am!!
This is the 7th season of Scrapping Survivor at GingerScraps. Scrapping Survivor is a scrapping competition inspired by the TV game show Survivor. Each season we "travel" to a far off destination and this season, we are going to be surviving *Digi-Land*! The competition starts February 21st, and sign-ups are OPEN NOW!!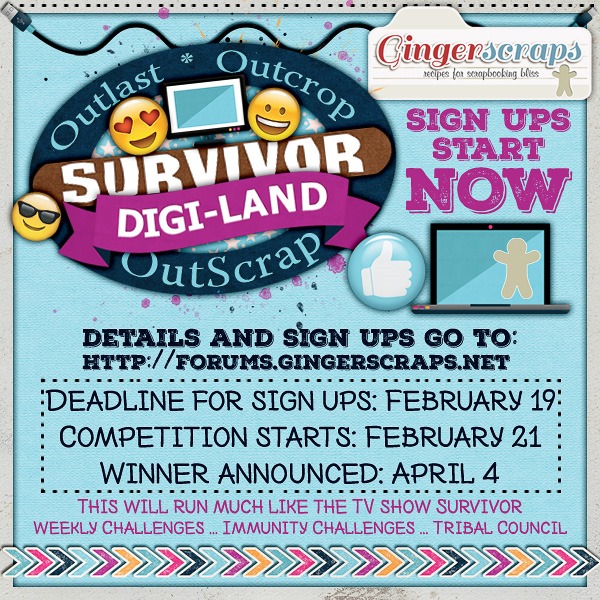 Visit the forum http://forums.gingerscraps.net/forum.php and sign up the the Survivor Digi-Land sing ups thread.
Remember when you spend $10 in the store, you get a great new collab!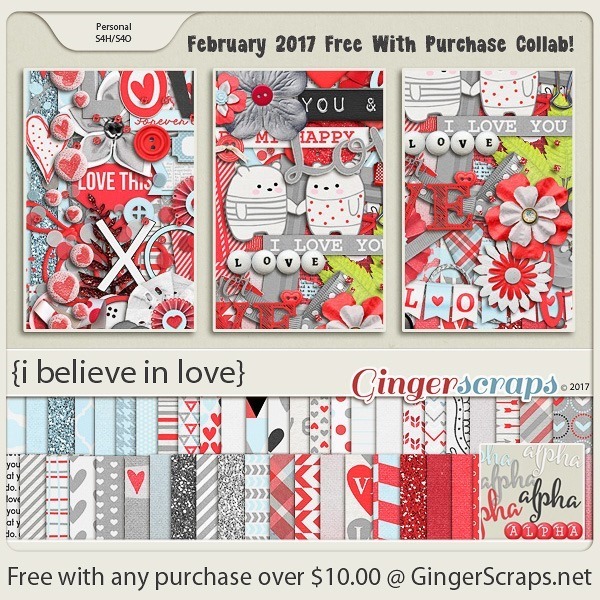 http://store.gingerscraps.net/GingerBread-Ladies-Collab-I-Believe-In-Love.html