Should auld acquaintance be forgot
And never brought to mind?
Should auld acquaintance be forgot
And auld lang syne
Can you believe that this is the last newsletter for 2014? I actually almost typed 2015! We at Gingerscraps hope that your holiday, and the rest of 2014 treats you with joy and happiness! The designers are filled with happiness to share their new designs! Some templates to wrap up the past year, and some kits to remember the winter season!
Now to share some GORGEOUS layouts using the new Buffet and "Holiday Joy", the December Monthly Mix!

Created by jencrook. The cookies look wonderful, and the icing matches the kit perfectly! So cute!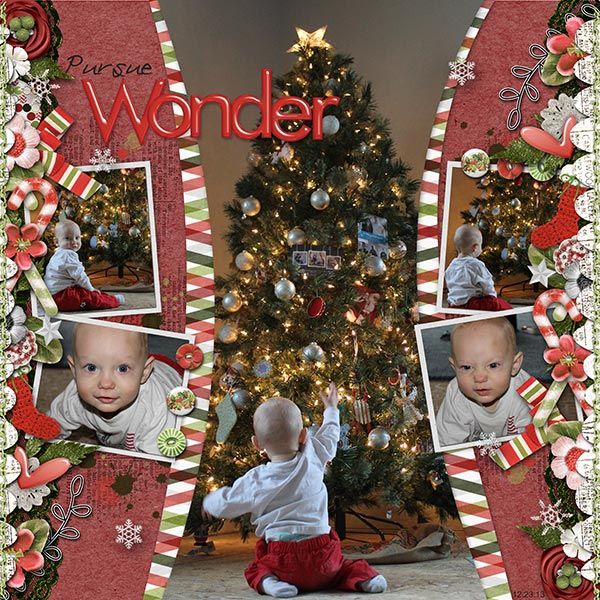 Created by MamaCake. I love the big picture in the middle and the smaller pictures on the side. The cluster work is amazing. I love the curved paper layers.
 
Created by missdamsel. I love the way the picture of the tree is broken up into three parts. So well done.