WOWZERS! Good morning! Happy Friday! The sun is shining (well, sort of), the heat is on, and the A/C is nice and cool! Break out those hard drives, pull out those old pictures, and let's get to scrapping!
Before I show you the amazing new goodies, I chose a few layouts from the gallery using the July Buffet and the July Monthly Mix, Summer Time Fun.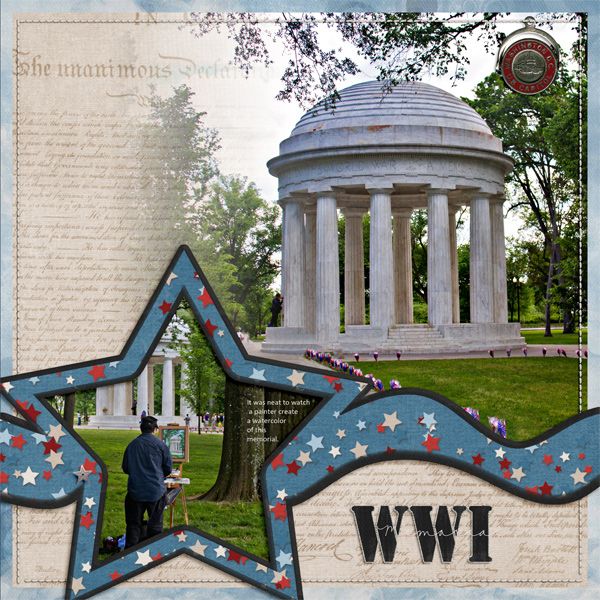 Created by msbrad. I love the blending of the large picture. It just pops so beautifully!