It's almost summer! Summer officially starts June 20th in this hemisphere. That's less than a week from now! I don't know about you, but I'm excited for all those summer activities to start. Do you have any big plans? This week, the designers have definitely had summer on their minds. Spending time with family, playing in the dirt, getting fit, all of that good stuff!
Before I give you the amazing kits that the designers have cooked up, we have some sales we want to share with you.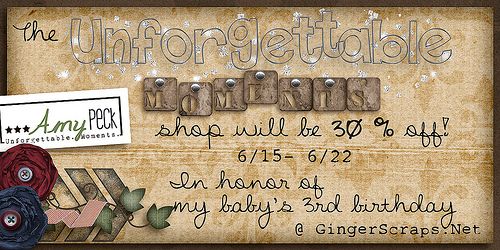 https://store.gingerscraps.net/Unforgettable-Moments/
Roseytoes is also having a sale! 50% off most items, collab kits are $5, bundles are $8!
Don't go just yet! There's still some amazing kits to come!
Remember, when you spend $10 at the store, you receive an amazing grab bag. This month's grab bag is by Unforgettable Moments. It's perfect for the males in your life! June is the month of Father's Day (at least in the States), so this would completely suit a hybrid project or layout for the special man in your life!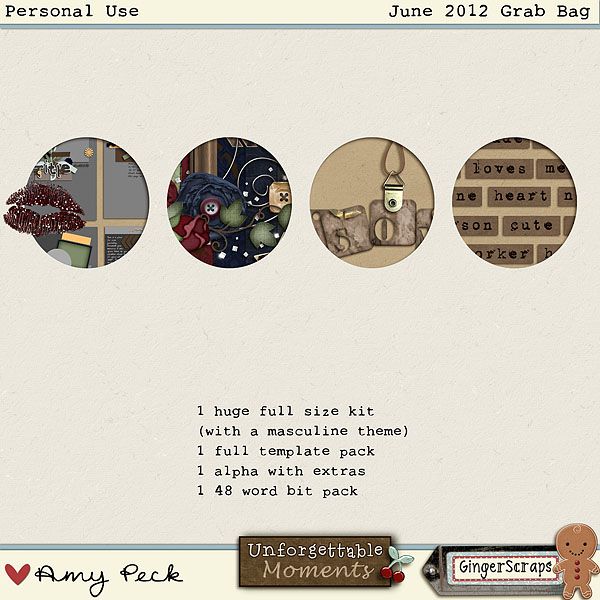 https://store.gingerscraps.net/June-2012-Grab-Bag.html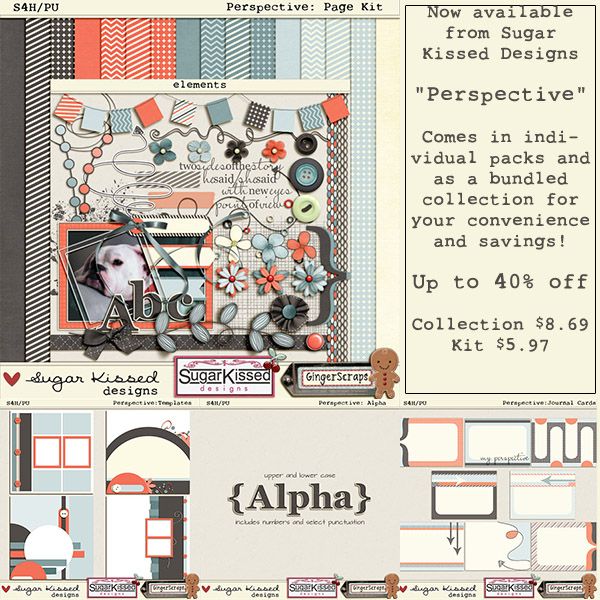 Collection: https://store.gingerscraps.net/Perspective-Collection.html
Kit: https://store.gingerscraps.net/Perspective-SKD.html
Journal Cards: https://store.gingerscraps.net/Perspective-JournalCards.html
Templates: https://store.gingerscraps.net/Perspective-Templates.html
Elements: https://store.gingerscraps.net/Perspective-Elements.html
Papers: https://store.gingerscraps.net/Perspective-Papers.html
Alpha: https://store.gingerscraps.net/Perspective-Alpha.html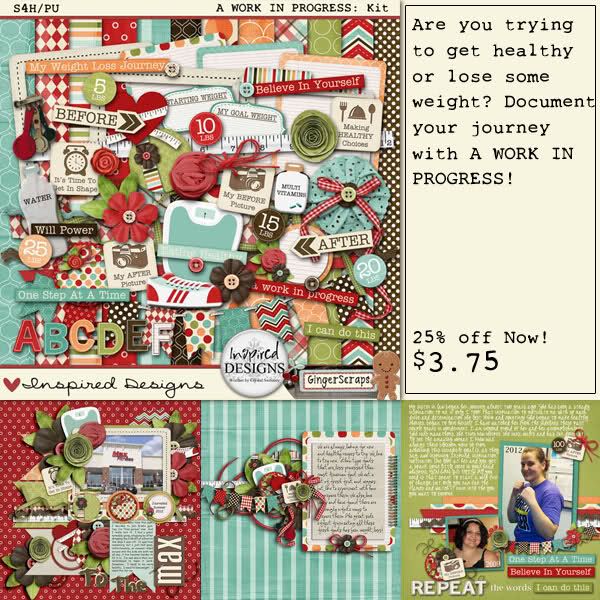 https://store.gingerscraps.net/A-WORK-IN-PROGRESS-By-Inspired-Designs.html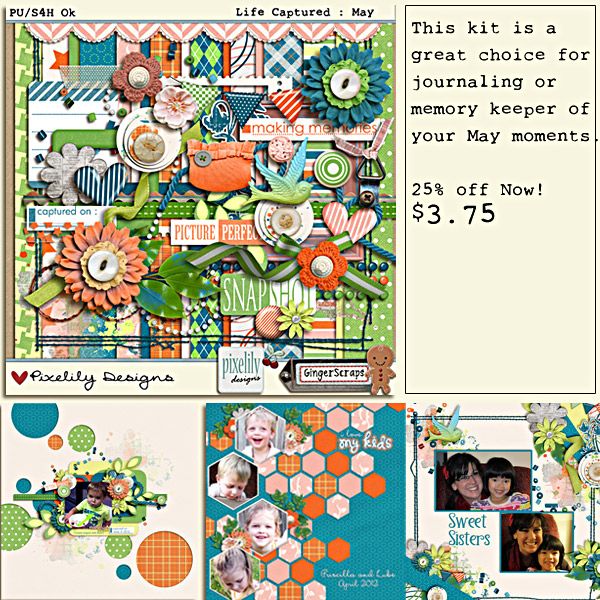 https://store.gingerscraps.net/Life-Captured-May.html

https://store.gingerscraps.net/Project-2012-June-Mega-Stash.html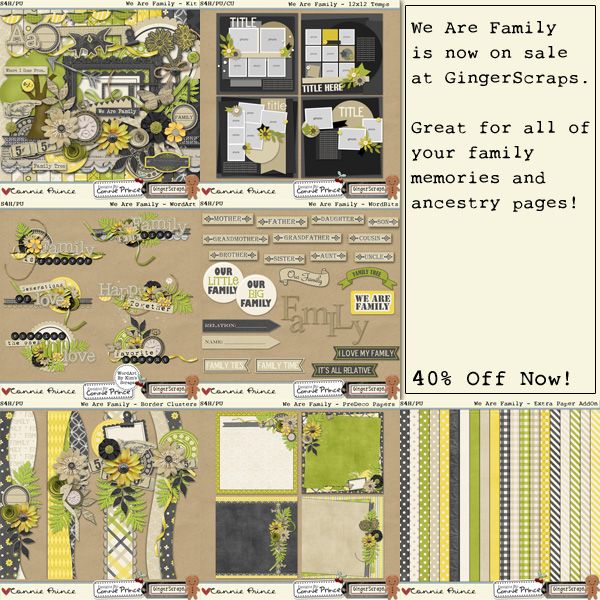 Kit: https://store.gingerscraps.net/We-Are-Family-Kit.html
PreDeco Papers: https://store.gingerscraps.net/We-Are-Family-PreDeco-Papers.html
Border Clusters: https://store.gingerscraps.net/We-Are-Family-Border-Clusters.html
Extra Paper: https://store.gingerscraps.net/We-Are-Family-Extra-Paper-Pack.html
Word Bits: https://store.gingerscraps.net/We-Are-Family-Word-Bits.html
Temps: https://store.gingerscraps.net/We-Are-Family-12×12-Temps-CU-Ok.html
WordArt: https://store.gingerscraps.net/We-Are-Family-WordArt.html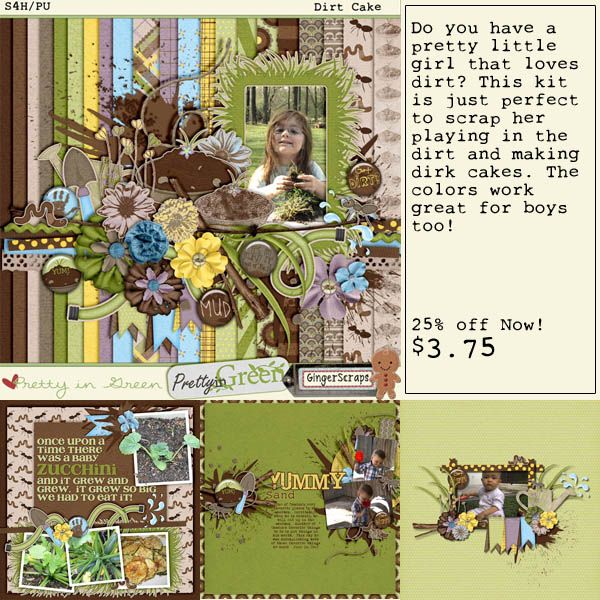 https://store.gingerscraps.net/Dirt-Cake.html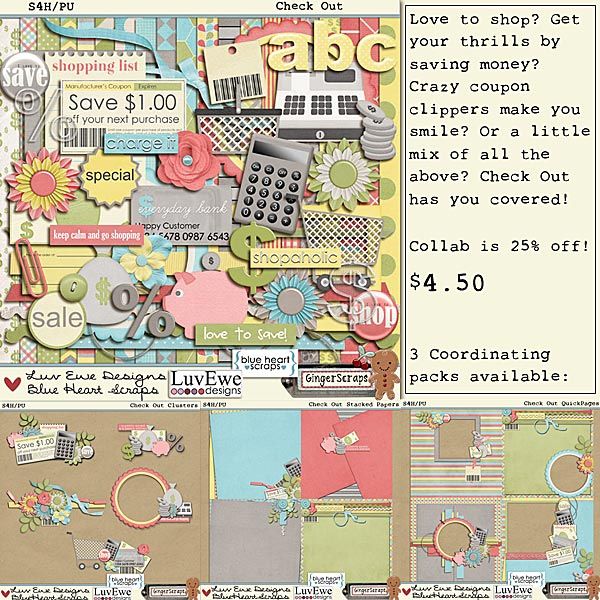 Kit: https://store.gingerscraps.net/Check-Out-Collaboration.html
Clusters: https://store.gingerscraps.net/Check-Out-Collaboration-Clusters.html
Stacked Papers: https://store.gingerscraps.net/Check-Out-Collaboration-Stacked-Papers.html
Quick Pages: https://store.gingerscraps.net/Check-Out-collaboration-Quick-Pages.html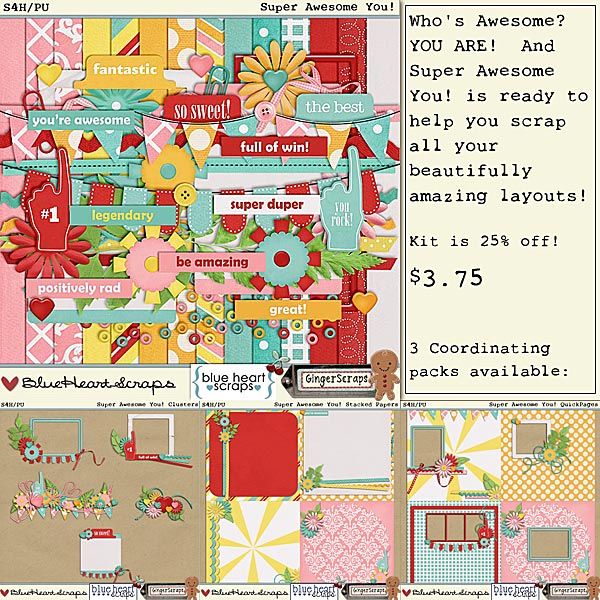 Kit: https://store.gingerscraps.net/Super-Awesome-You.html
Clusters: https://store.gingerscraps.net/Super-Awesome-You-Clusters.html
Stacked Papers: https://store.gingerscraps.net/Super-Awesome-You-Stacked-Papers.html
Quick Pages: https://store.gingerscraps.net/Super-Awesome-You-QuickPages.html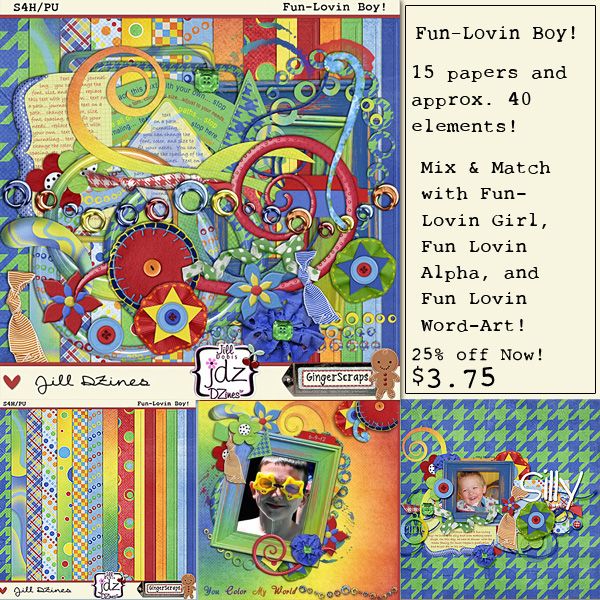 https://store.gingerscraps.net/Fun-Lovin-Boy.html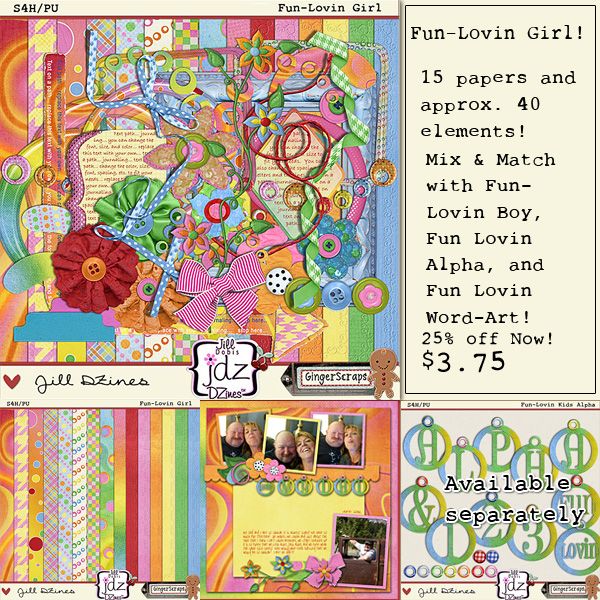 https://store.gingerscraps.net/Fun-Lovin-Girl.html

https://store.gingerscraps.net/Fun-Lovin-Kids-Alpha.html
https://store.gingerscraps.net/Fun-Lovin-Word-Art.html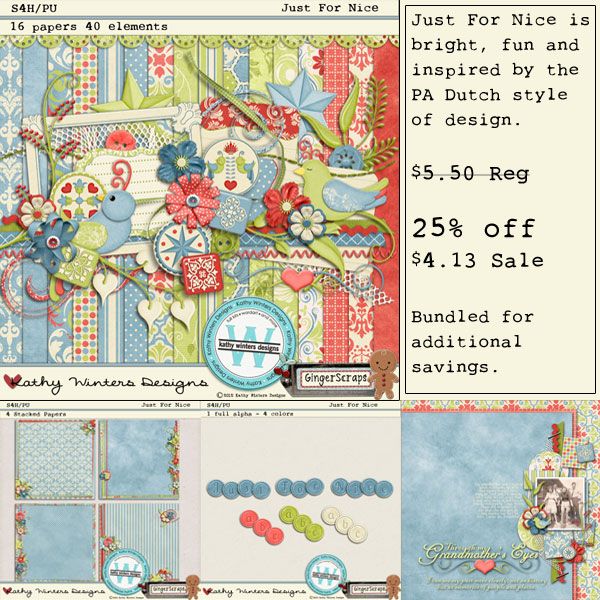 Kit: https://store.gingerscraps.net/Just-For-Nice.html
Alpha: https://store.gingerscraps.net/Just-For-Nice-Alpha.html
Stacked Papers: https://store.gingerscraps.net/Just-For-Nice-Stacked-Papers.html
Bundle: https://store.gingerscraps.net/Just-For-Nice-Bundle.html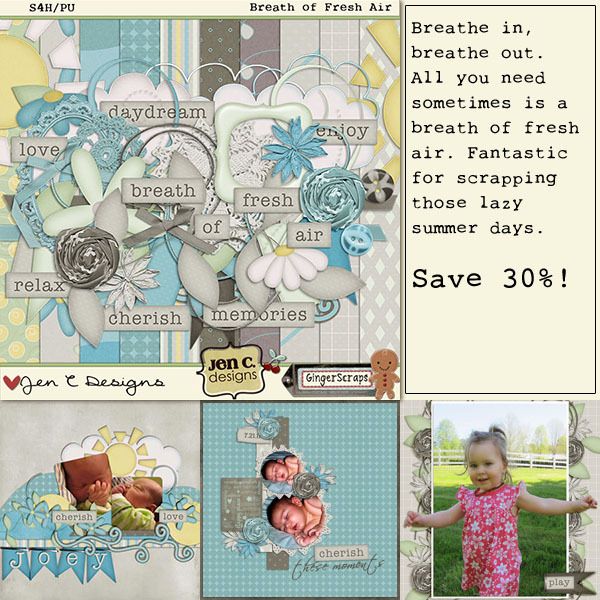 https://store.gingerscraps.net/Breath-of-Fresh-Air.html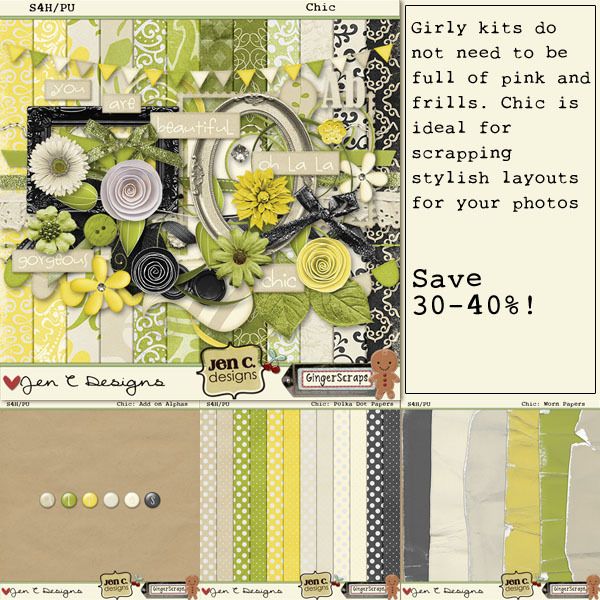 Collection: https://store.gingerscraps.net/Chic_Collection.html
Kit: https://store.gingerscraps.net/Chic.html
Alphas: https://store.gingerscraps.net/Chic-Add-on-Alphas.html
Polka Dots: https://store.gingerscraps.net/Chic-Polka-Dot-Papers.html
Worn Papers: https://store.gingerscraps.net/Chic-Worn-Papers.html