Well we've hit just about halfway through March. It's time for that weather to be lamb-like right? Well outside my window it is pouring & both my kiddos have developed a cough. I feel like it's been one illness after another for 3 months. Sheesh. But on the upside it is Monday and that means time for the Challenge Spotlight! But first we need a winner from last week! Our winner is . . . . Tina! aka Ambelleina for her remake from this to THIS! I love the remake and such a clever idea to use the ticket as the background! Here's what you've won Tina!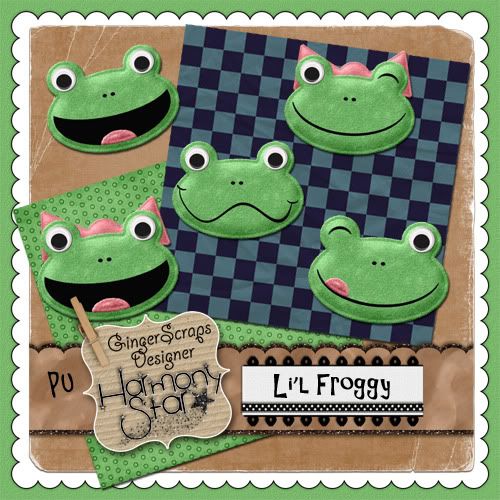 So this week's Challenge Spotlight is the Food Coloring challenge! Hosted this month by Cari Creates!
Never played the Food Coloring Challenge? It's easy! The host posts a color palette and you have to use every color in the palette somewhere in your LO. To make it even easier they let you know a coordinating  kit you can use but you don't HAVE to use that kit. Just those colors! 🙂
Ready to see this months palette?
Look familiar? It should! It coordinates with Ellie's Daily Download!
Cari is even giving out a FREE kit from Cari Creates!! How sweet is that? Here's some great LO's already on display.
Cute as can be! Now it's YOU'RE turn! Break out that daily download or scour your supplies for those colors and head over the the March Food Coloring Challenge
Then post the link to your LO in the gallery and post it in a comment here. Next week I'll randomly select one and that person will win a prize from ME! (Harmonystar).
CT & those who have already done a LO with this kit are elligable. Let me see those comments!