Good morning friends!
Beth is out this week so you'll have to deal with me delivering you your sneak peeks. 😉 Though, I'm sure you don't mind who does so long as you get to see all of these beautiful layouts created with some pretty stellar looking kits coming out tomorrow! 🙂
First up are a few from Joyful Heart Designs:
I am totally diggin' those tattered, torn and grungy lookin' papers.
Next up we have some new goodness from Sugar Kissed Designs:
I love all things purple, so this one is a definite win for me. I love that plaid paper. I mean LOVE it.
This one is from Connie Prince: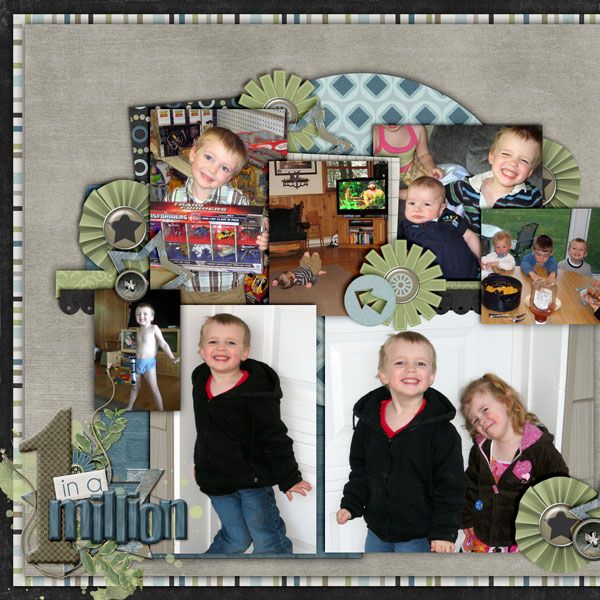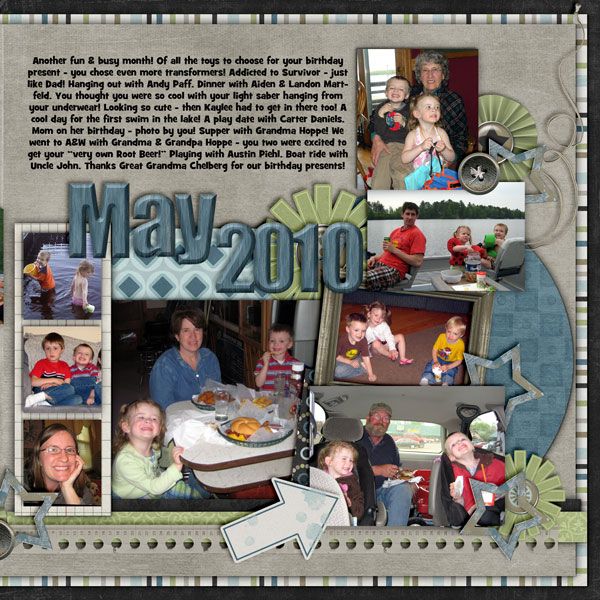 Seriously, the color pallets coming out this week are driving me insane! And by insane I mean I want them all! I love the greys and blues of this kit, plus stars, oh how I love love love stars.
There is this cute one from Keep in Touch Designs,
and this totally bright, fun one from Find Your Bliss Designs:
Last, but certainly not least is a new one from Pretty in Green:
A big huge giant thank you to the fantastic CT ladies for allowing us to share these beautiful layouts with you! As ever, I will be waiting on the edge of my broken desk chair (don't ask), coffee in hand for Friday morning.
The wealth of talent we have here at GingerScraps never ceases to amaze me. Nor does it help any with my kit hoarding problem. 😉 Seriously, I can't wait to see what Friday has in store for us. Literally! HA!
Alright alright, enough of my silliness. Have a super awesome scrap happy Thursday my digi-friends!