Archives for May 2012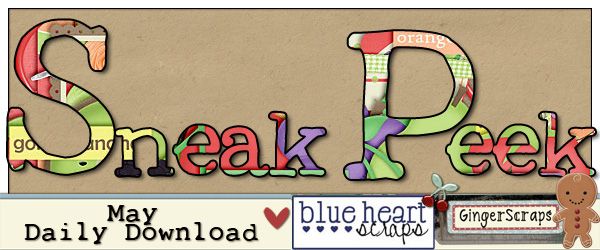 Oooh, you get a special treat today!! ME! Blogging 😀
Beth isn't feeling the greatest, so she asked me to blog for her. Of course I said yes 😀
You also get another special treat! A bit of a sneak peek at the new buffet! The dates fall SO perfectly that the buffet & new releases are on the same day! How freaking cool is that?
I don't know about you, but I'm excited!!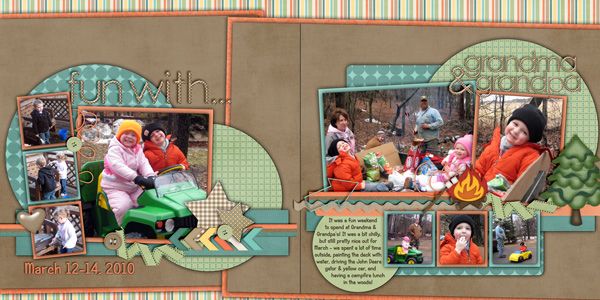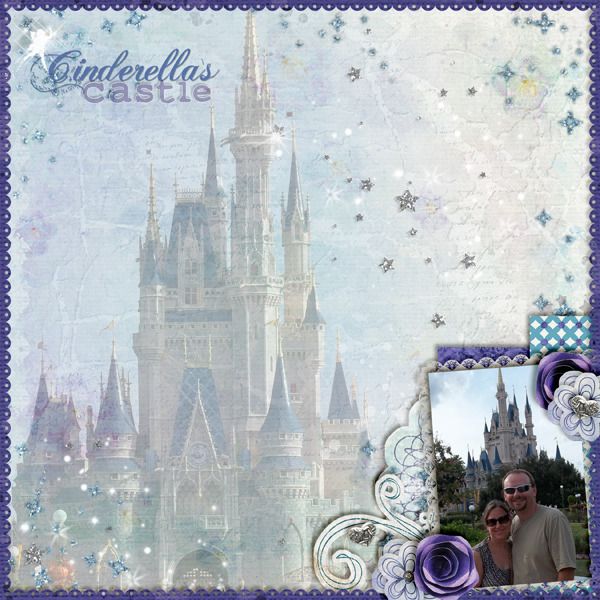 Are you excited!?! I hope so! I know I am!!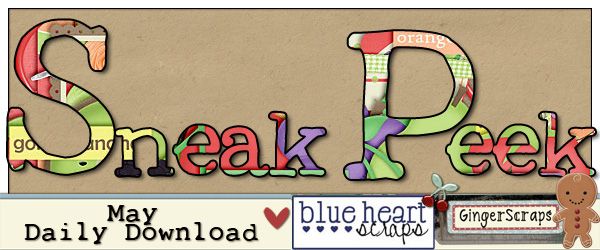 Happy Tuesday, ladies! Hope everyone had a restful long weekend and you're all bright-eyed, bushy-tailed and ready to scrap! With just a couple of days left in May (OMG it's almost June!), I've got one more monthly challenge to spotlight for you all. This week, I am shining a light on the May font challenge, hosted by JoyLynn of Blue Heart Scraps!
I am always in the market for new fonts to spruce up my layouts and this month, I just happened to be looking for some big, bold fonts for titling. Luckily, JoyLynn already found a great one for us to use in this month's challenge: take a look!
Cute, right? I love the feel of this font and how versatile it looks. To prove the versatility, my fabulous fellow forum ladies have created some really gorg layouts using the font! It was super difficult for me to pick a few to highlight; this month the layouts for the font challenge were simply outstanding! Here a few to get your scrapping mind a' tickin'!
By sparkysgirl
By thotim
By swastinadia
Wow, wow, WOW! The layouts this month are just all KNOCKOUTS! I just can't say enough about how talented the GS ladies are–seriously! I'd even bargain to say we have the most talented scrappers in all of digiland! 😉
But enough of my loving bragging ladies, it's time to SCRAP! Remember: all your challenges must be completed and tallied up in the May Challenge Points Tracking thread before it's closed on June 1 for counting. What prizes are up for grabs, you ask? How does a serious store discount coupon OR a $5 gift certificate sound? AMAZING? Yes, indeed. 🙂
There might only be a few days left in May, but that's plenty of time for you to hunker down and churn out some layouts and earn yourself a treat! If you have any questions on this or any of our other monthly challenges, head over to the Cookie Jar and ask away. We got loads of smart cookies just waiting to help you!
I'm off for now ladies; have a wonderful rest of your week and see you all next month! 😀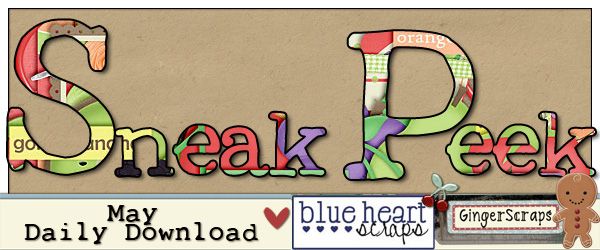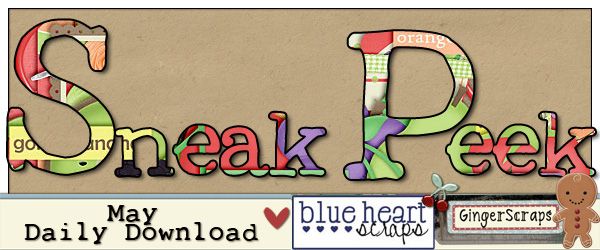 Congratulations to sparkysgirl for winning LOTW! I love the out of bounds photo and the cute little recipe in her LO.  Very creative LO! Click the image to leave her some love or click here to view her entire amazing Gingerscraps Gallery.
You can pick outstanding gallery layouts which become the next LOTW nominee's by posting in the "Baker's Best" thread. Check out the rules here.
As always your vote counts so head over the the forum to vote for the next LOTW winner. You can be a LOTW winner too, all you have to do is scrap! Happy Scrapping.
Good Morning! Can you believe it's nearly June! Crazy how time is just FLYING by! We've still got one week left in May to complete those challenges while getting excited for the June Buffet (as well you should be! 😉 ).
For anyone who's got school aged children they must be now out of school for the summer or even graduated and are out of school forever! Need some inspiration to finish up those last few challenges? Just take a peek at all those photos you snapped during the last day of school!
This weekend is an extended one (for us here in the United States!), as BBQ holiday, pools open, though it's not officially the first day of summer, everyone celebrates it as such- but let us not forget the real reason we're celebrating Memorial Day(US). Take a moment and really think hard about the lives that fight for your freedom, the lives lost for your freedom. If you see a soldier, thank them for their sacrifice(s). Let them know that you're grateful for their service.
After that, BBQ away! There are a couple great BBQ kits in the store to scrap your weekend photos;
While you're in the store, make sure to stop by Statements By Jodi, she's having her retirement sale: 75% off her entire store until May 31st!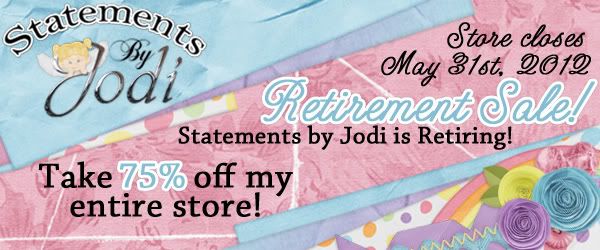 The last thing I want to remind everyone of is the Sugar Cookie Call still in effect! Find yourself in Gallery more than anywhere else? Love leaving love on all those lovely layouts? 😉 Then apply to be a Sugar Cookie and get rewarded for doing something you already LOVE to do!
I think that's it for this week, it's still pretty quiet in the forums with all the end of school year activities and some family vacations starting. Get ready though, because June is upon us and brand new challenges and surprises await us!
Have a happy weekend!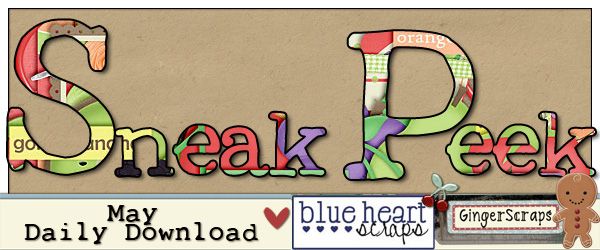 We're making up lost time in a BIG way!  Today we're going to talk to not one, not two, but THREE of our incredible designers!
Alright ladies, please introduce yourselves!
My name is Jen – I've been designing under the name Jen C Designs for 2 years – and loving it! My husband and I will be  celebrating our sixth anniversary this summer and we have two kids: Luke, age 4, and Charlotte, age 2. I started digiscrap    designing when I was creating blogs for friends – I stumbled into DST one day and never looked back again!
I'm JoyLynn, living in Huntsville, Alabama with my amazing husband (seriously, he puts up with me and rarely complains, lol) and the two cutest boys ever (I have pics!).  Tyler's 6, smart, funny, and just finished Kindergarten.  Hayden is a 4 year old fireball full of awesomeoness (who makes me giggle a bit too much when he calls you a "goose" and completely leaves the 'silly' off the front of it) 🙂 I've been designing just over a year and a half, having started on a push from a designer friend (*waves at Ryan*), but enjoying the fun of learning more and more as I go along.
Hey I'm Rachel of Pretty in Green Designs, I'm a 27 year old stay at home mom to 2 little kidos Anastasia and Gage, I started designing by just playing around making freebies, but after I won the 2nd season of Ginger Scraps Survivor I was making full sized kits, and the lovely Ginger offered me a spot on the design team! So I've been designing now for alittle over 2 years now, and I just love designing even if it is a lot of work, I just itch to get these cute ideas out of my head! My Husband of 7 years works a strange shift, which gives me quite a bit of time to play around , lol.
Jen is our Guest Designer this month, JoyLynn of Blue Heart Scraps has provided our Daily Download for May (it's super cute! don't skip a single day!) and Rachel of Pretty in Green Designs designed our great Free-with-purchase grab bag!
We opened up the floor to have YOU ask these ladies whatever it is you wanted- here are there answers!
Jen, I've been a fan of yours since I started scrapping, even before I discovered GS! How long have you been designing and scrapping in general?
Thank you so much! I've been designing and scrapping since April 2010. Though I paper scrapped since I was little 
 I've always been in to creative outlets – but with two small kids, keeping my crafts and hobbies tucked into my computer!
JoyLynn, who is your biggest celebrity crush? 😉 

It changes…often.  Right now? Chris Hemsworth (yummy, yummy Thor — he could [insert racy hammer innuendo! 😉 ] )!
Rachel,  if you had $1,000 to spend ON YOURSELF right now, what would you buy? (Groceries/bills/childrens' things NOT allowed!)
That's a hard one, I'm always last on the list, but I did just get my kitchen redone, so lets see….. I guess I'd get some new outfits, I'm a jeans and tee shirt kind of gal, and lately I've been feeling like I need a little bit more style lol, so yeah that would be a fun $1000 to spend!
Now for all three of you, if you could live anywhere in the world, where would it be and why?
Jen: Great question! Well I've already lived there to be honest. I would love to live in Vancouver BC again – I grew up in BC, moved to Ontario when I was 4 and then met my husband when we were going to grad school in Vancouver. It's a beautiful city – but alas we moved – and until we win the lottery we won't be heading back. Right now I love living in Belfast – we are so close to so much – and just a short hop on an airplane to all of Europe.
JoyLynn: Right where I am…but maybe in just a little bigger house.  My mommy is close…I can't leave her  🙂
Rachel: Oh, I wouldn't move from here, I LOVE my home, the hubby and I have had this discussion before you know the "if we won the lottery" talk, I would just stay right here and fix up the house more and buy the land behind us, LOL.
What is your favorite kit of your own?
Jen:  That is so hard to choose – I think though that based on it's popularity and that it's about my little girl AND my team created such gorgeous work, I would have to choose Divalicious!
JoyLynn: Beep Boop! The bright colors, the adorable robots.  It just screams my boys!
Rachel: Oh do I have to pick! Well right now its the soon to be released kits that are in the "Free with $10 Purchase" grab bag, I really like the diversity I put in to those kits.
This kit will be released in June for purchase, but right now you can get it for FREE if you spend $10 in the store!
 Okay, now, what is your favorite kit that YOU didn't design?
Jen: I love everything on Connie's – one of my recent faves of her's is For You.
JoyLynn: That answer changes pretty regularly, too. But, since the boys are just about finished with TBall for this year…I really need to pick up Batter Batter Swing and make some adorable layouts of them! 😀
Rachel: That's another hard one, geesh! Designing doesn't give me a whole lot of time for scrapping, although I should make time! I'd have to say my favorite kit Right Now that I didn't make would have to be Sublime by Sugar Kissed Designs, I just love the colors and the style… of course that super cute puppy of hers gets me every time!
Okay, one last question for each of you!
Jen, What theme/color palette have you never worked with but would love to?
Black, white and red is something I want to work with – I've had an idea in my head for a year – but never got around to it! 
Well, hopefully we'll see something soon then! 😉
JoyLynn, what is one thing you hate to do, when it comes to actual designing?
Always questioning and second guessing myself.  I do it for myself, first and foremost, so I have to like what the finished product is.  But, I'm also designing for others to enjoy and want to create lasting memories with, so I always wonder if anyone else will agree with adding this paper or that element.  It's scary to put your personal side out there and then have to wait and see if others approve of it.
I think it's safe to say, we all approve of your totally AWESOME designs!
And finally, Rachel, where DID you come up with your designer name?
Well, when I created my user name for GingerScraps, it was just a silly play on Pretty In Pink, yeah the 80's Movie…. lol so as I started playing around with designing everyone knew me as pretty in green so I just kept it, and I think it's has turned out to be an awesome name! I get to call my beautiful CT team Pretty Girls, and it can also stand for digi scrapping being green friendly so, I'm stickin with it!
It's a perfect fit! Digi scrapping IS totally green friendly, and your kits are certainly pretty!
Alright, that's it for today friends! I'd like to thank each one of these ladies for taking the time to answer these questions (and more! there were too many to post!), share a little bit more about themselves, personally, silly and about their designing. Make sure to check out these ladies personal favorites, all of which are in the store right now!
I hope everyone has a great weekend!