Good Thursday Morning, Scrappers!!! I hope you are getting excited about National Scrapbooking Day this weekend! I am soooo psyched and I can't wait to join in all the fun that Gingerscraps will have going on this weekend.  Whoo hoo!!! Bring it on!
And bring on those new goodies from the kitchen! What have our designers been cookin' up for us this week? Oh, I bet it's going to be GOOD!!!  Ok, you know me, I have no patience, so I am bringin' it to you now!
Here are a few creations to show you what's coming from Keep In Touch Designs.
Keep In Touch Designs, you rock my purple socks off!!!! I have to have this collection!  This is so pretty!
I love  those little cars!!! Check that out!
Next, from Sugar Kissed Designs comes such a sweetly versatile kit. Totally Scrumptious!!!! 
Love these sweet soft colors and the fun designs, stripes, swirls and embellies!

More sweetness  from Sugar Kissed Designs…
and…
Now, take a peek at this month's Grab Bag from Pretty in Green!
Here is an awesome layout using this month's Grab Bag from Pretty in Green and a journal mat from Kathy Winters Designs.
Soooo super cute!!!
Here is another adorable layout using this month's Grab Bag from Pretty in Green. 
The  journal card from the A Match Made in Heaven Buffet by Pretty in Green.
Love this!!!! Check out the cute banner, and that cuddly panda bear! So sweet!!!
More from Pretty in Green. Just fabulous!!!! Absolutely Adorable!! I am in LOVE with the Pandas!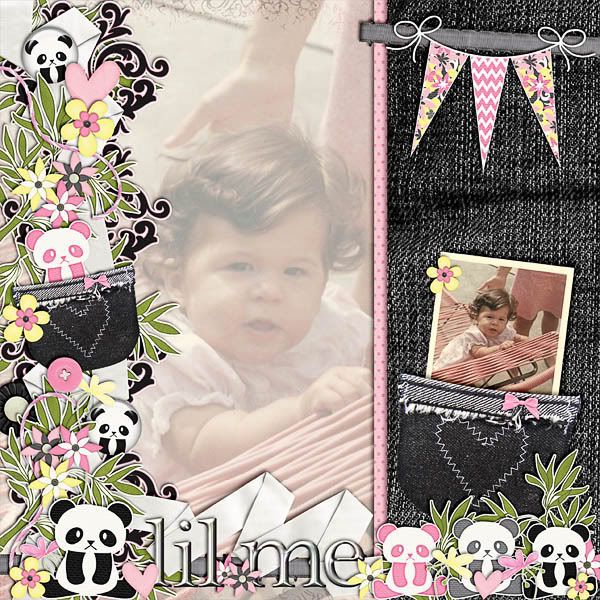 Find Your Bliss has been stirrin' up something wonderful for us. Check this out!  
Here's a little something from Find Your Bliss Grab Bag.
The banner from May's Free Gift with Purchase Grab Bag by Pretty in Green.
These colors remind me of a sweet summery party punch! Yum!
Kathy Winters Designs is cookin' up a little spring for us, too! This absolute gorgeousness is so pretty!
Just look at all the pretty patterned papers in here! This just makes me smile and feel happy all over!
Beautiful!
and…
Do I see SCRABBLE pieces in here?! How awesome is that!!!?? Love that!!!
I think I might spontaneously combust before Friday…I cannot WAIT to get this!
Blue Heart Scraps has been busy in the kitchen too, mixin' up a little something for us (and the puppies) too.
Don't you just love the colors in this! And what fun  word art!
I have to say, these pups have it good!!! Way super fun stuff here!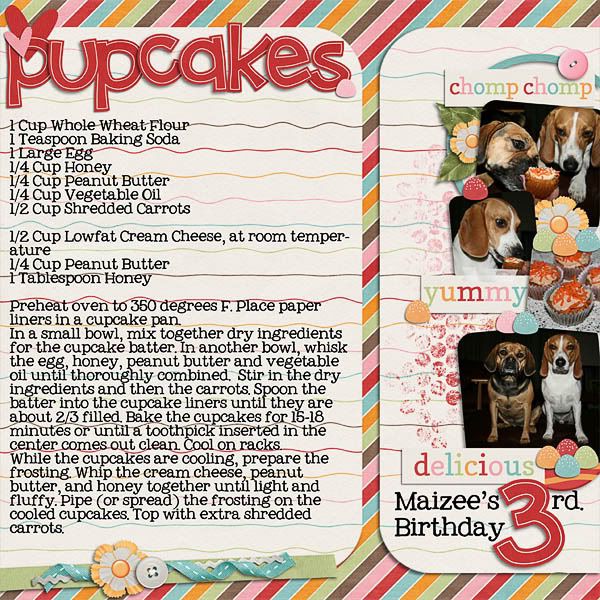 Wowee Zowee! That is alot of cookin' goin' on here at Gingerscraps! And who knows what ELSE is going to be cooked up this weekend for NSD!  Well, I know I where I am going to be….
So come on! Get your mouse, pull up a chair, and join me right here at Gingerscraps, where fun is cooked up all the time and the awesomeness just keeps on a comin' every week!  Until then, let's think of all the ways we can use these goodies for the memorable moments in our lives!