Good Morning! Can you believe it's nearly June! Crazy how time is just FLYING by! We've still got one week left in May to complete those challenges while getting excited for the June Buffet (as well you should be! 😉 ).
For anyone who's got school aged children they must be now out of school for the summer or even graduated and are out of school forever! Need some inspiration to finish up those last few challenges? Just take a peek at all those photos you snapped during the last day of school!
This weekend is an extended one (for us here in the United States!), as BBQ holiday, pools open, though it's not officially the first day of summer, everyone celebrates it as such- but let us not forget the real reason we're celebrating Memorial Day(US). Take a moment and really think hard about the lives that fight for your freedom, the lives lost for your freedom. If you see a soldier, thank them for their sacrifice(s). Let them know that you're grateful for their service.
After that, BBQ away! There are a couple great BBQ kits in the store to scrap your weekend photos;
While you're in the store, make sure to stop by Statements By Jodi, she's having her retirement sale: 75% off her entire store until May 31st!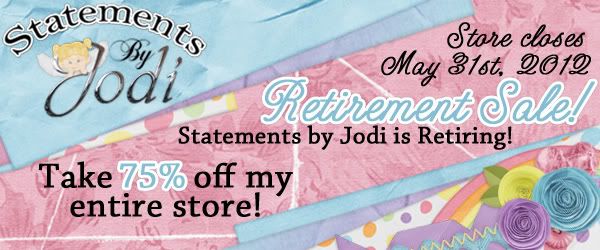 The last thing I want to remind everyone of is the Sugar Cookie Call still in effect! Find yourself in Gallery more than anywhere else? Love leaving love on all those lovely layouts? 😉 Then apply to be a Sugar Cookie and get rewarded for doing something you already LOVE to do!
I think that's it for this week, it's still pretty quiet in the forums with all the end of school year activities and some family vacations starting. Get ready though, because June is upon us and brand new challenges and surprises await us!
Have a happy weekend!