Good morning, ladies! Sorry I'm a little late on this morning's blog; it's been a hectic, emotional week for me, BUT I'm psyched to bring you this week's challenge spotlight! This week, I'm spotlighting June's color challenge hosted by Roseytoes Designs! Ryan has picked a really great palette for us to work with this month, it's a little masculine just in time for Father's Day, but neutral enough to work with any layout! Here's what she's chosen: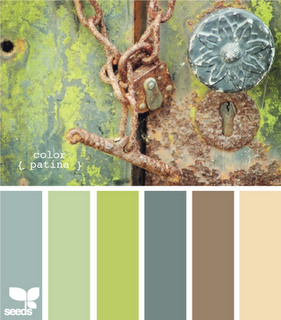 So pretty! I love that sage green and beige. (Am I biased because this is essentially my bathroom color palette? Maybe!) Ryan has picked out some great kits that include these colors; make sure you stop by the color challenge thread to see those and get some ideas on which kits to use!
The ladies in the forum have already been hard at work creating some lovely LOs with these colors. If you need a little inspiration for your own scrap,  take a look at these!
By skcosti
By sparkysgirl
By hivart
From a masculine father layout to a lovely, feminine heritage layout–you ladies did an excellent job making this color palette your own! I can't wait to see what YOU will do with this, too! 🙂
That's it for me! If you have any questions about this or any of our other monthly challenges, you can direct those to the Cookie Jar! All the fabulous GS ladies are ready to help in any way possible and answer any questions you may have about the challenges or scrapping in general! Until next week! <3