Last month, Twin Mom Scraps gave us a beautiful kit to play with. The colors were so warm and inviting.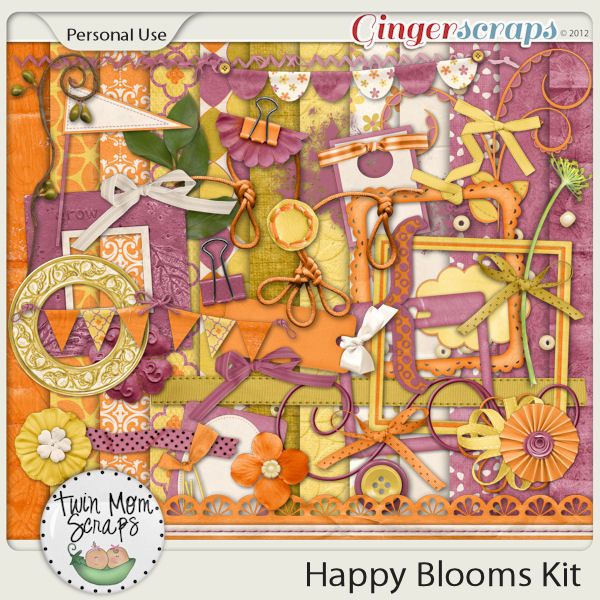 http://store.gingerscraps.net/Happy-Blooms-Kit.html
Remember, if you missed a piece, you can purchase it in the store.
This month, Jen, of Pixels by Jen, created the download.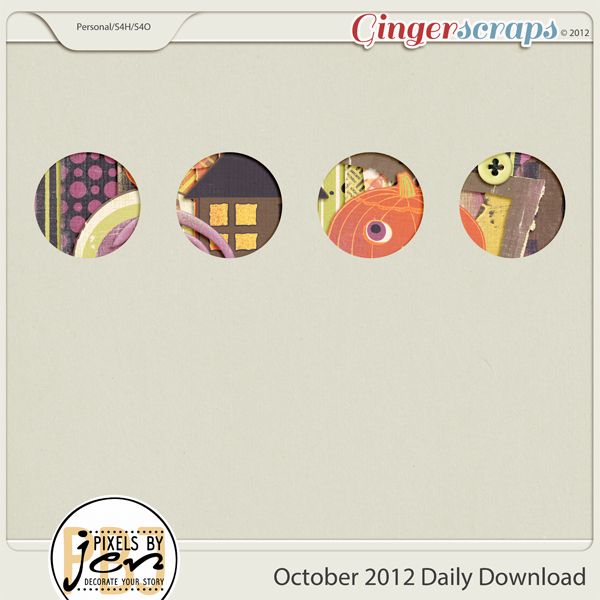 I spy a pumpkin an some spooky colors! I wonder if it's a Halloween-themed kit? We'll see once October really gets swinging! Make sure you check the blog daily for new pieces, or you might miss something!