WOWZERS! That was a bit of a break! The store is back, and running! It's been upgraded, and will be running more smoothly from both the front-end, and the back-end, making it even easier for the designers to share their amazing designs with you! This week, the designers have some great goodies for you and they're working extra hard for August's buffet, which will be released NEXT FRIDAY! Super big newsletter next week!
Before I show you the amazing new goodies, I chose a few layouts from the gallery using the July Buffet and the July Monthly Mix, Summer Time Fun.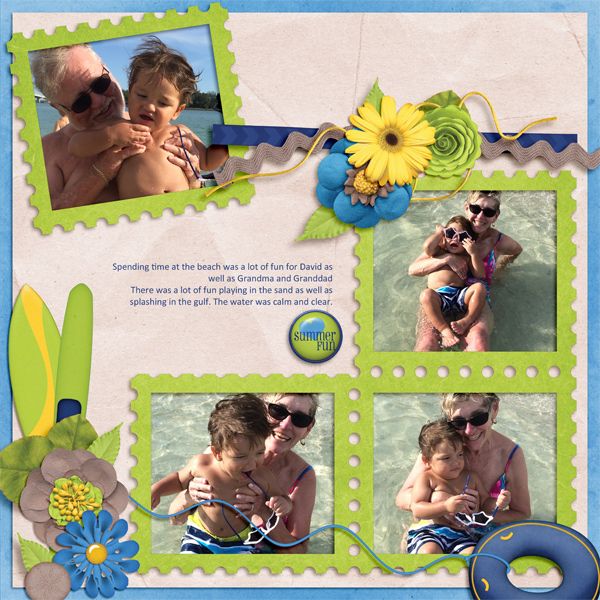 Created by msbrad. I love how the pictures are connected with clusters and elements. It keeps your eyes focused right on the pictures.