Happy Friday! Black Friday! After gorging ourselves on way too much turkey and even more pumpkin pie, we're too tired to hit the actual Black Friday sales. Well, maybe not, but you can take advantage of some great digital sales!
Before I show you the new goodies, I'm going to show off some layouts using our new Buffet and this month's Monthly Mix is called "Fall Splendor"!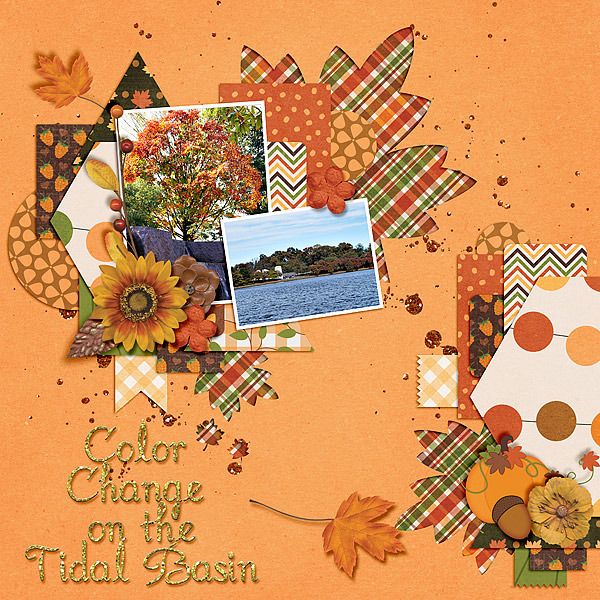 Created by shellbyj. I love the leaf cut-outs!!

Created by jencrook I love the framing of the big picture with the layers, and the other pictures angled down the side.

Created by JillW. I love the wood paper background, and the beautiful clusters.