Hello Again!  Are you sick of me yet?  I just realized that tomorrow is the first day of October.  Can you believe how fast September went.  So much has happened this month in my house starting with the hurricane, then school starting, and well, it's been crazy.  How has your month been?  Hopefully it was great and that October will be even better.
Since this is the last day of the month it is also the last day to get Lilacs in Bloom.  We've loved having her with us and will miss her.  Make sure you don't!
Also this is the last chance you can get Unforgettable Moment's Grab Bag for free!  Remember just spend $10 in the store and it is all yours!
 Now it is time to show you some new items!

https://store.gingerscraps.net/The-Silver-Lining-Bundle.html

https://store.gingerscraps.net/Kitty-Crush-BUNDLE.html
https://store.gingerscraps.net/Kitty-Crush-Scrap-Kit.html
https://store.gingerscraps.net/Kitty-Crush-Solid-Papers.html
https://store.gingerscraps.net/Kitty-Crush-ALPHA.html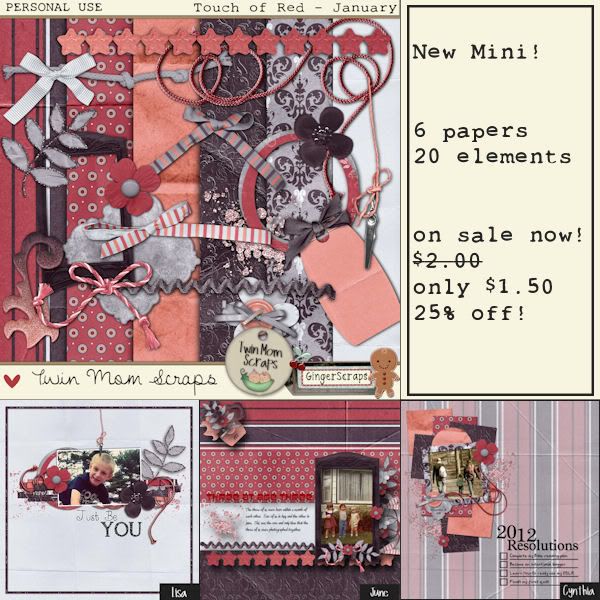 https://store.gingerscraps.net/CU-Color-Clasps.html
https://store.gingerscraps.net/CU-Glitter-Doodles-2.html
https://store.gingerscraps.net/CU-Layered-Flower-Kit.html
https://store.gingerscraps.net/CU-Real-Texture-Papers-1.html
https://store.gingerscraps.net/CU-Real-Texture-Papers-2.html
https://store.gingerscraps.net/CU-Satin-Trim-Ribbons.html
https://store.gingerscraps.net/CU-Silk-Leaves.html

https://store.gingerscraps.net/My-Secrets-the-bundle.html
https://store.gingerscraps.net/My-Secrets-the-kit.html
https://store.gingerscraps.net/My-Secrets-the-templates.html

https://store.gingerscraps.net/Scrapping-Made-Easy-Peekaboo.html

https://store.gingerscraps.net/October-2011-GrabBag-By-Connie-Prince.html
https://store.gingerscraps.net/It-Happened-This-Year-Flair-Pack.html
https://store.gingerscraps.net/It-Happened-This-Year-Monthly-Paper-Pack.html

https://store.gingerscraps.net/Chevron-Patterns-1-CU-Ok.html
https://store.gingerscraps.net/Work-Together-Vol-1-12×12-Temps-CU-Ok.html
https://store.gingerscraps.net/MultiPhoto-Vol-1-12×12-Temps-CU-Ok.html
https://store.gingerscraps.net/Spooked-QuickPages-J.html