It's finally Friday!  This has got to have been the longest week.  I'm just excited it is here.  Why?  Well, it means the weekend is here and I can finally sleep in.  What are your plans?  Hopefully they include having fun here at GingerScraps!
 Did you know we have a first time event going on here at GingerScraps?  We are now starting our first EVER hybrid CT!  Would you like to join us?  We would love to have you!
HNow it is time for our new releases!  Remember that if you spend $10 in the store you get this incredible free grab bag by Cari Cruse!
Now our New Releases!


https://store.gingerscraps.net/A-Very-Merry-Holiday-Kit-by-Wyld-Web-Designs.html
https://store.gingerscraps.net/A-Very-Merry-Holiday-Cardstock-Pack-by-Wyld-Web-Designs.html
https://store.gingerscraps.net/A-Very-Merry-Holiday-Alpha-Pack-by-Wyld-Web-Designs.html
https://store.gingerscraps.net/A-Very-Merry-Holiday-Finishing-Touches-by-Wyld-Web-Designs.html
https://store.gingerscraps.net/A-Very-Merry-Holiday-Templates-by-Wyld-Web-Designs.html
https://store.gingerscraps.net/A-Very-Merry-Holiday-Bundle-by-Wyld-Web-Designs.html
http://wyldwebdesigns.com/wordpress/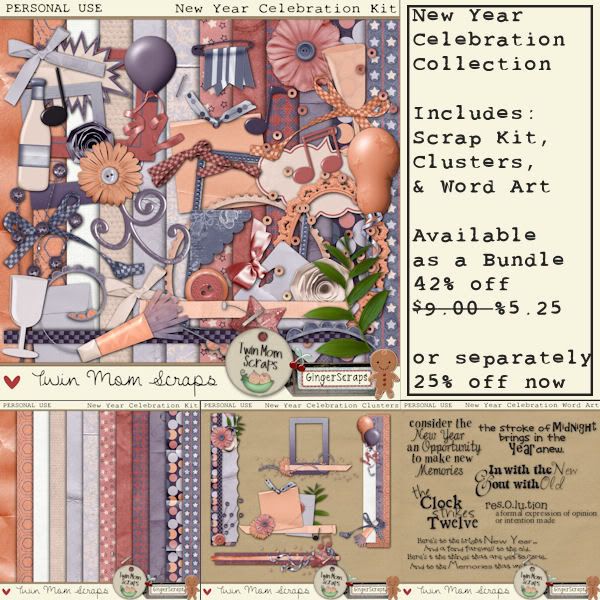 https://store.gingerscraps.net/New-Year-Celebration-Bundle.html
https://store.gingerscraps.net/New-Year-Celebration-Kit.html
https://store.gingerscraps.net/New-Year-Celebration-Clusters.html
https://store.gingerscraps.net/New-Year-Celebration-Word-Art.html

https://store.gingerscraps.net/CU-Puffy-Stitch-Ribbons.html
https://store.gingerscraps.net/CU-Thin-Rope-Ribbons.html

https://store.gingerscraps.net/Archi-Prints-7.html
https://store.gingerscraps.net/Scrap-Happy-Acrylic-Styles.html
https://store.gingerscraps.net/Scrap-Happy-Craft-Styles.html
https://store.gingerscraps.net/Scrap-Happy-Glitter-Styles.html

https://store.gingerscraps.net/HOLIDAY-MEMORIES-Kit-by-Inspired-Designs.html

https://store.gingerscraps.net/THE-GOOD-LIFE-Kit-by-Inspired-Designs.html

https://store.gingerscraps.net/Hybrid-Bird-Ornament-Template.html

https://store.gingerscraps.net/Snowman-Shaped-Hybrid-Card-Templates.html

https://store.gingerscraps.net/Kathy-Winters-Designs/

https://store.gingerscraps.net/Happy-To-My-Toes-Kit.html
https://store.gingerscraps.net/Happy-To-My-Toes-Border-Clusters.html
https://store.gingerscraps.net/Happy-To-My-Toes-PreDeco-Papers.html
https://store.gingerscraps.net/Happy-To-My-Toes-Cluster-Pack.html

https://store.gingerscraps.net/For-The-Love-Of-Layers-Vol.-23.html
https://store.gingerscraps.net/Over-the-Rainbow-Collection.html
https://store.gingerscraps.net/Scrap-Happy-Bundle-by-Jen-and-Marie.html
https://store.gingerscraps.net/Scrap-Happy-by-Jen-and-Marie.html
https://store.gingerscraps.net/Scrap-Happy-Alphas-by-Jen-and-Marie.html
https://store.gingerscraps.net/Scrap-Happy-Spatter-Mess-by-Jen-and-Marie.html
https://store.gingerscraps.net/Scrap-Happy-Wordbits-by-Jen-Marie.html