Happy Thursday!
It's sneak peek time! There are some great templates and kits coming out tomorrow! Here are just a few of them…
First up is something by Blue Heart Scraps, something bold and fun and dare I say …lyrical?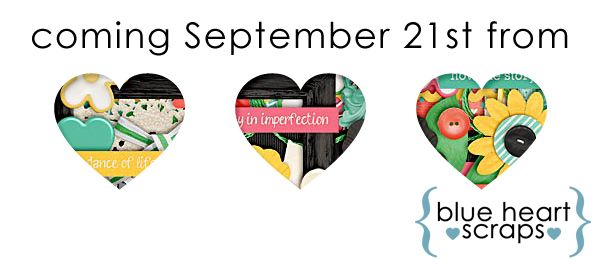 I am totally loving those music notes!
Next we have what looks like a sweet batch of templates by Pretty in Green.
(using previously released A Match Made in Heaven Buffet)
(using a NEW kit by Z Pink Boudoir Designs)
And because I just love the look of that new kit by Z Pink Boudoir Designs, here is another peak at it!
I am lusting for all these Fall pages. While I write this up, I've got my windows open and it's 54 degrees out, with a cool breeze. Fall is in the air and it gets me so giddy! I positively adore that little owl and foliage. Yes, foliage- I totally love leaves and branches!!
Lastly I've got a fun flowery sneak peek from Twin Mom Scraps.
The patterned papers look amazing!
Don't forget Twin Mom Scraps is our Daily Download Designer this month too! Grab the download link each day and at the end of the month you'll have a FULL FREE kit by the end of the month! (go back a post to grab today's!)
That's what I've got for you this morning, a little bit to leave you wanting a whole lot more!
Have a happy scrappy Thursday my friends!
April