Do not adjust your calendar. You're not confused. It truly is Wednesday, not Friday. Today, Gingerscraps turns FOUR! I cannot believe that it's been four years. Sometimes it feels like forever, and sometimes it just doesn't feel like it's been that long.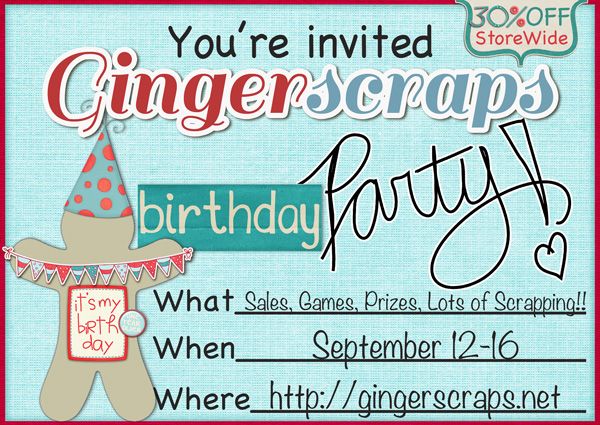 In the past four years, we've seen new designers just starting out, and we've seen a few retire. Each year, we add to the Birthday Buffet, and this year is no different! It's My Birthday has a few new additions!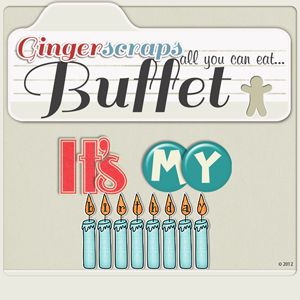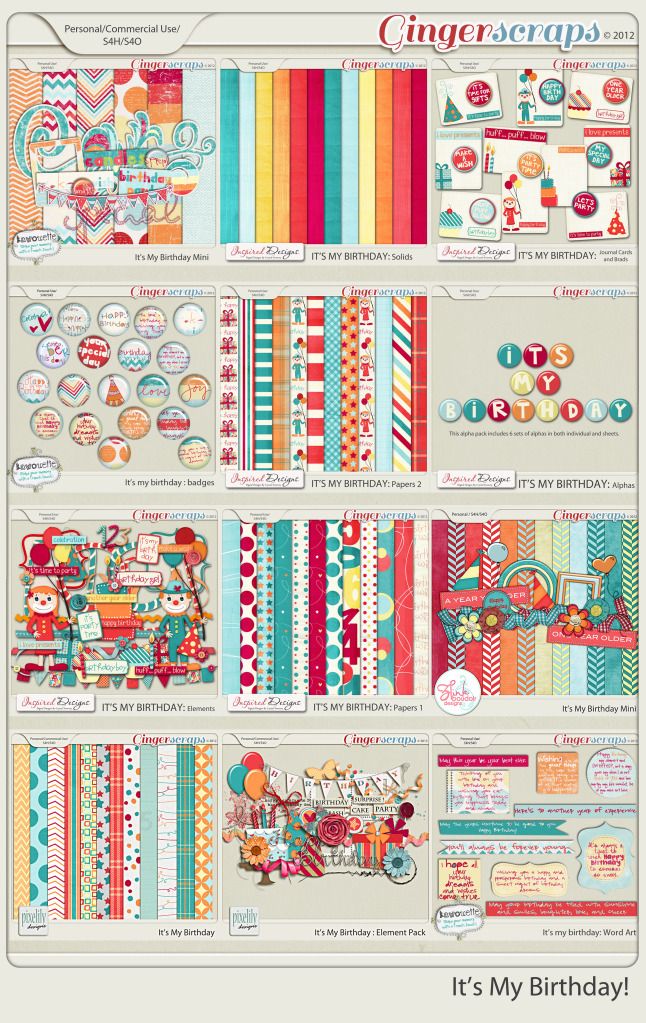 We still have the previous minis, as well!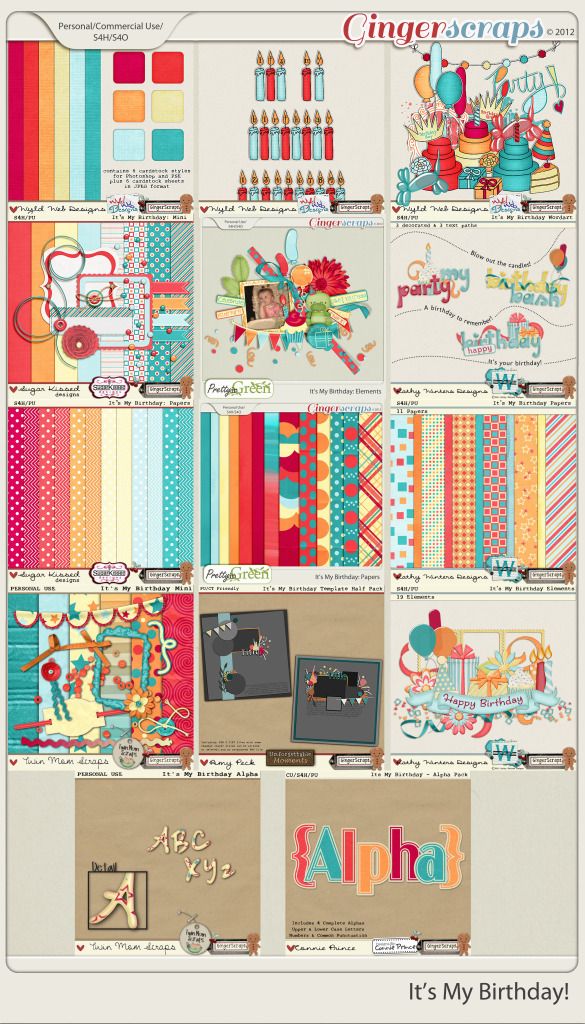 As always, the CT had a blast playing with the minis!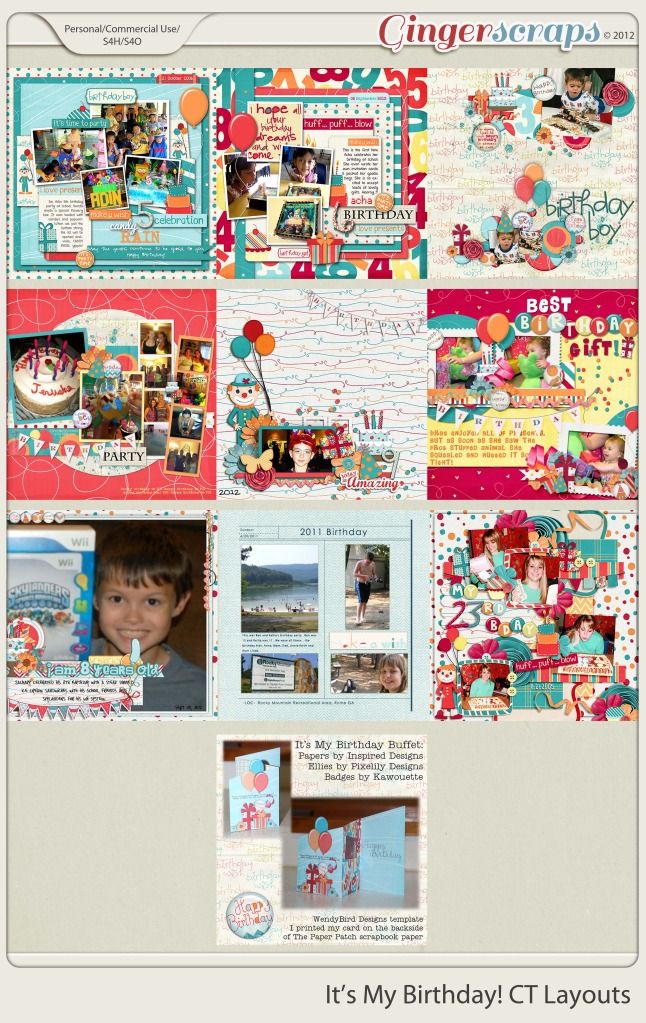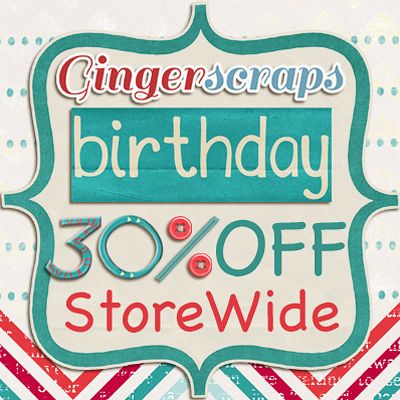 Shh!! It's a surprise. Okay, not really but it's definitely a sale! That would make the buffet items $1.40 a piece! That's a gift that keeps on giving!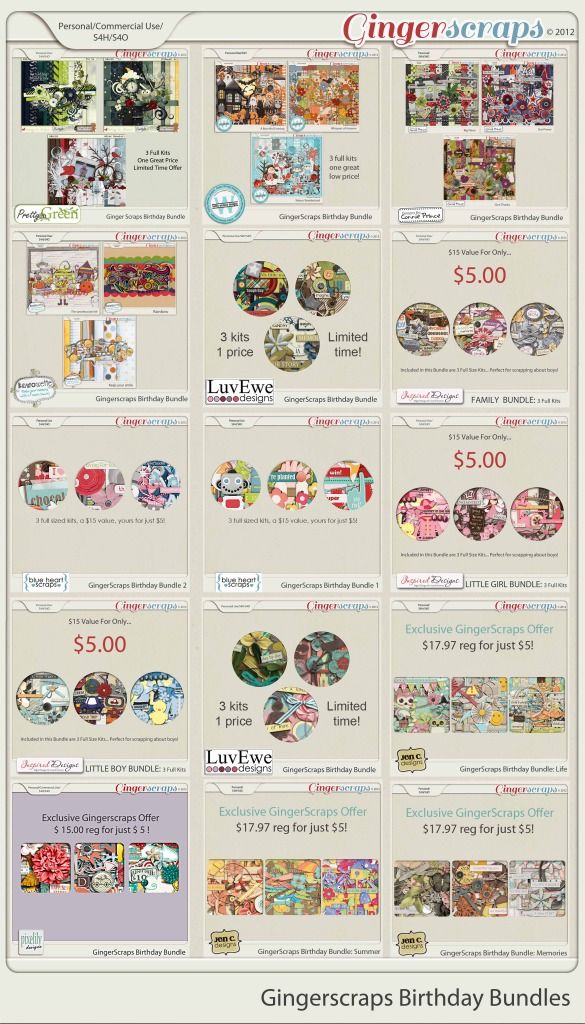 https://store.gingerscraps.net/B-Day-Bundles
Our designers have also bundled three of their previously released kits for just $5! I have a few in mind that I'm going to be buying, that's all I have to say!
I don't know about you, but one of my favorite party games is a good old fashion Cake Walk.
You walk around a circle and if you land on a winning number, you get a delicious cake! Well we have our very own digi Cake Walk!
EVERY purchase (of $5.00 or more) you make, between Sep 12th and Sep 16th, will grant you one walk around our cake walk.
If you land on a lucky number (chosen by a random generator) then you will get some delicious goodies! We have new- never released products (cakes) from some of your favorite GS designers, and TWO very lucky winners will receive a $50 shopping spree in the Site Collabs (gingerbread ladies collabs only) section of the GS shop. Over 30 lucky shoppers will go home with a scrumptious cake! All winners will be emailed their prize on Sep 18th. Don't worry, we will track all purchases, if you spend $25 then that is good for FIVE entries into the cake walk. The more you spend the better your odds will be. Good luck and start shopping!!
It wouldn't be a party at Gingerscraps without speed scraps! The CT and the Designers are all working together to give you LOTS of speed scraps to enjoy!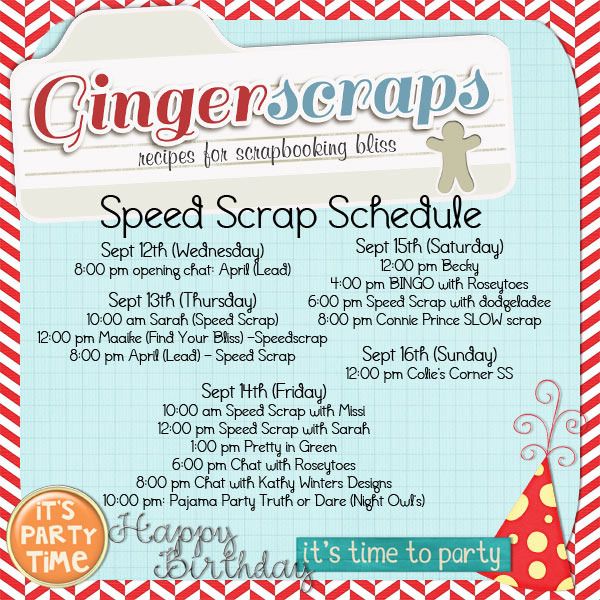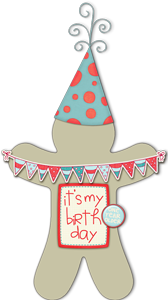 There's also a Scavenger Hunt going on! Have a look through the store, and look for the Gingerbread man! There might be some hints in the forum, to help you in your search!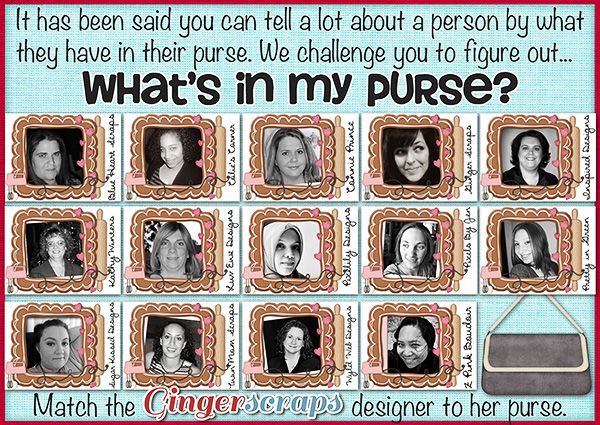 Another fun game is happening! What's in the Designer's purse? You have to match the designer to her purse! Each of them left some clues in the picture. Some might be a little harder than others, but not impossible, I promise!