Archives for March 21, 2013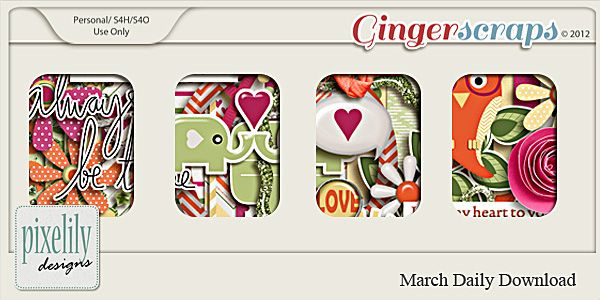 Hello Scrappers!
I hope everyone is having a wonderful week so far.   Things here have been busy, busy, busy!  The kids are going crazy because it is almost Spring Break.  I can't wait for a week off from homework and studying.  It'll be very nice to just relax a little.
I have a few layouts to share with you today.  I have seen some of the kits that are being released on Friday and they are totally AWESOME!!!  You need to make sure you stop by and see them.
I love the great colors in this layout.  It is so bright and fun and reminds me of Spring.  Kathy Winters did a fabulous job, I love everything about it!  The frame from Pretty In Green is so cool.  I can't wait to play with these they are so versatile and gives your layout such a finished look.
Here is another layout using the frames from Pretty In Green. Love it!!!
This new kit from Connie Prince is super especially if you have Sea World pictures.  I had the luxury of working with this kit ans it is super!!!  Here are  a few pages that really show off the cuteness of the elements and papers.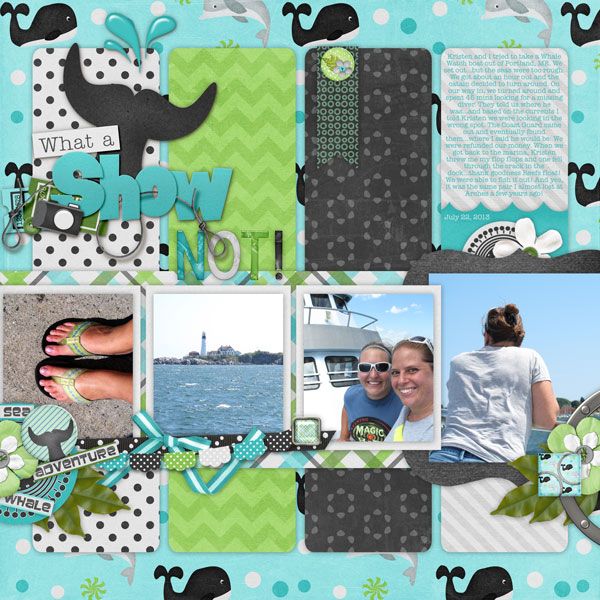 Well, that's all I have for today.  Make sure you check back in on Friday to see ALL the new goodies that are being released.  I hope everyone has a great rest of the week and weekend.  I'll see ya next week 🙂