We're already a week into March. I cannot believe it. Soon, we'll be doing the pinching if you're not wearing the green. That's next Sunday, in case you're curious. Me, I love this holiday.
Today, I might not be saying "Lucky Me" because my kids are off today, but I'm saying it about y'all! The designers worked hard getting things out for you this week, and I also picked out a few of some gorgeous layouts created by some members of the forum!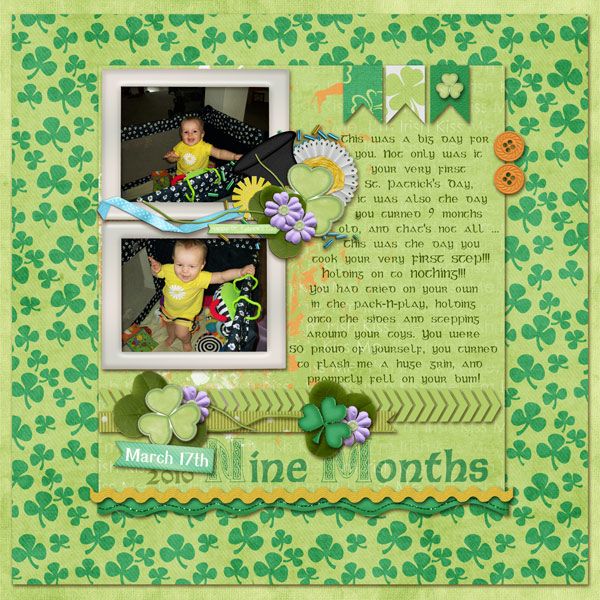 Created by Lyndsfairne. I love the use of the word art, the clustering. It's jut beautiful!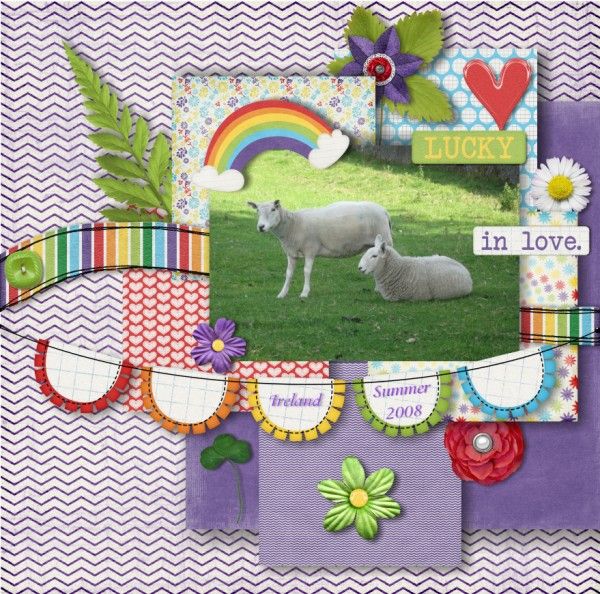 Created by hivart. Sheeps! I love sheeps. Yes, I typed sheeps. They're adorable! The layout is quite beautiful as well!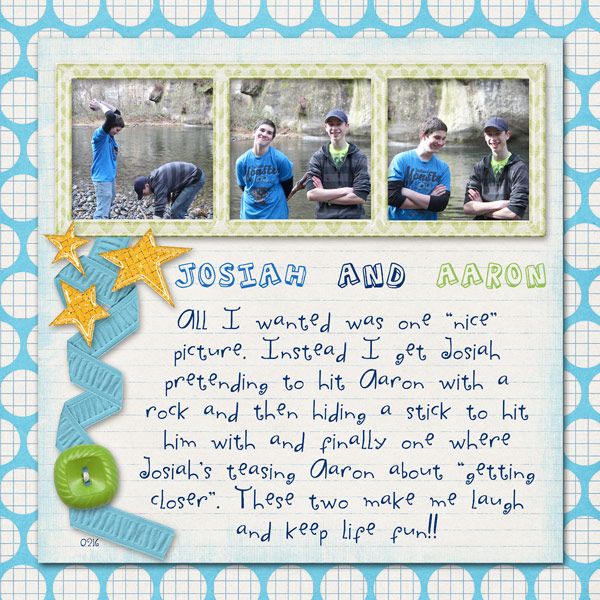 Hilarious layout created by tammyshere. I seriously laughed at the journaling. I love hearing the stories behind pictures like this!