Fancy and Fun Fonts for Wintery Layouts

As much of the Northern Hemisphere is being walloped by heavy snow, high winds and frigid temperatures (which basically would be Wednesday here in northern Alberta 😉 ) I thought I'd compile a collection of free fonts y'all can use for your winter layouts. Sound good? Each of the fonts I show you will be linked to the source so you can find 'em quickly!
My favourite go-to website for free fonts is dafont.com. They have such a huge assortment of fabulous fonts and dingbats!
Like Snowtop Caps, which also includes numbers and punctuation.

Winter Fall is a rounded font that would be great for a wintery title, but it only includes a small number of special characters and no numerals.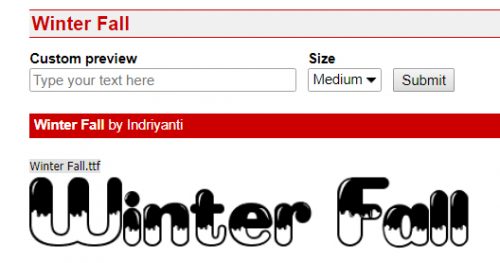 Iceberg is chunky but still rounded. It also only has a few punctuations and no numerals.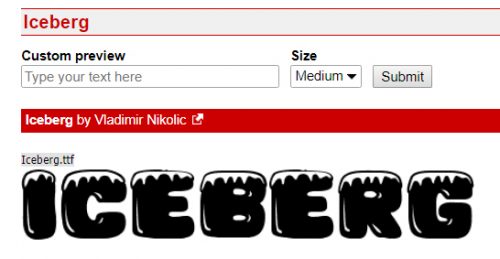 Winter Flakes has it all! It includes some dingbats too, so it's pretty much perfect.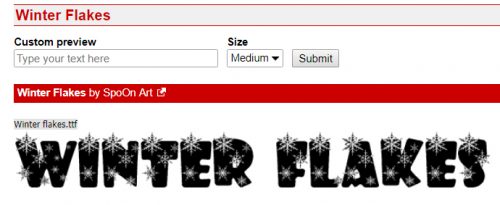 Igloo Laser is a modern-looking all-caps font with numerals and a few punctuation characters.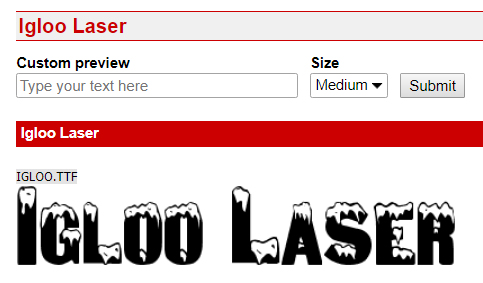 Snowflake Letters would look smashing with a bevel and a clear, glossy style on it. It's all-caps, with numerals and punctuation.

You could use Snowhouse for journaling; it's a script font with numerals and some punctuation, and includes a large variety of special characters.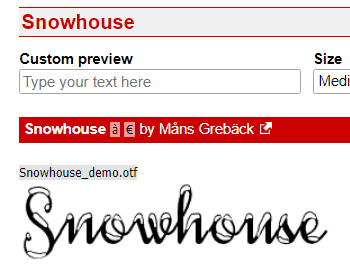 Snowinter is another super-title font, with all the goodies one would need.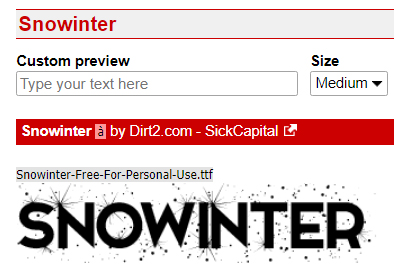 I like Kingthings Christmas a lot. It's a complete package with awesome potential.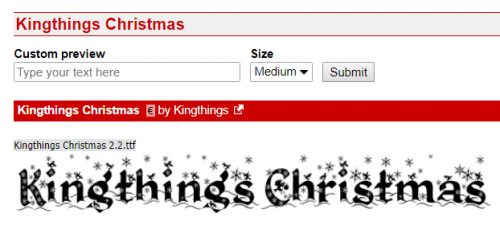 I think I'm going to build a tutorial about how to use Ice Cold to its best advantage. It's got some serious title charm!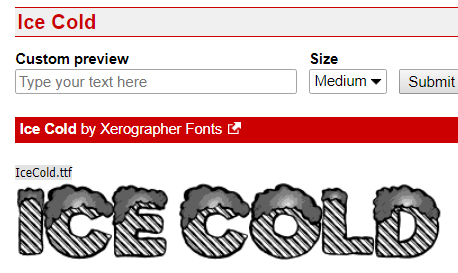 CF Tuques is just a fun font for winter. (I'm super-happy the designer spells "tuque" correctly!) No numerals or punctuation though.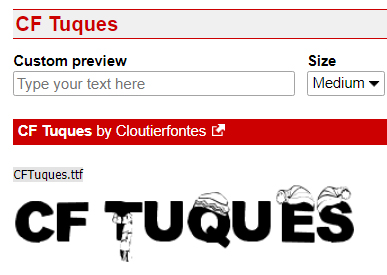 Now how about looking at some dingbats. Don't know what a dingbat is? Basically, it's a symbol, shape or drawing accessed through your alpha keyboard.
Winter has a collection of line drawings of winter things, like snowmen and snowed-in houses. It's pretty cute!
DH Snowflakes could be used for borders, dividers or backgrounds. Lots of possibilities!

Faux Snow is another snowflake dingbat set with unique shapes.

And so is WW Flakes.

KR Snowpeople has an assortment of snowmen and snow-women.

I invite you to check out the vast collection of fonts and dingbats at Dafont. I know you'll find lots of inspiration there!