Hi everyone!! Boy, March is flying by. Sorry this is a bit later than normal. I'm really not sure where the first half of the month went.
This month we are talking with the fabulous Connie Prince. She took a few minutes out of her busy schedule and birthday celebration to answer a few of my questions.
How long have you been designing?
Since 2006.
What made you decide to design?
When I started designing there weren't that many digital scrapbook stores or designers. I wanted to be able to create things to use in my own scrapbooks and it just took off from there.
What do you use to create your designs (program, additional tools, etc.)?
I design in Photoshop & Illustrator.
Describe your design workplace.
I have an office / craft studio where I do my design work.
What motivates and inspires you as a designer?
I pull inspiration from pretty much everywhere! If I'm ever feeling stuck a visit to the craft or antique stores will usually get me going again.
What was your first job?
Cashier in a family owned grocery store.
Have you ever met anyone famous?
Yes, a few – my favorite was Newt Gingrich, I worked for him while in college.
What are you reading right now?
It's Not Supposed To Be This Way by Lysa Terkeurst
What is your favorite quote?
Your life is an occasion. Rise to it. – Mr. Magorium's Wonder Emporium
What is something you want to do in the next year that you've never done before?
Visit Alaska!
You have your own latenight talk show, who do you invite as your first guest?
Bradley Cooper
If you had to delete all but 3 apps from your smartphone, which ones would you keep?
Instagram, Bank App, & Snapchat.
If you could have someone follow you around all the time, like a personal assistant, what would you have them do?
All of my admin work!
Would you rather travel back in time to meet your ancestors or to the future to meet your descendants?
Past – I don't know that I could handle knowing the future!
What commercial jingle gets stuck in your head all the time?
State Farm.
If you could turn the ocean into a liquid other than water, which one would you pick?
Something not sticky!
Thanks Connie!!
Make sure to check out her GS Store, her FB Fan Page, her blog, and her FB Group. And make sure you are picking up the Daily Download this month.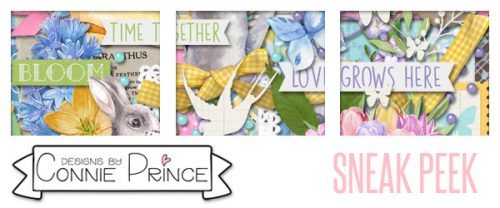 Also – her store is on sale all month.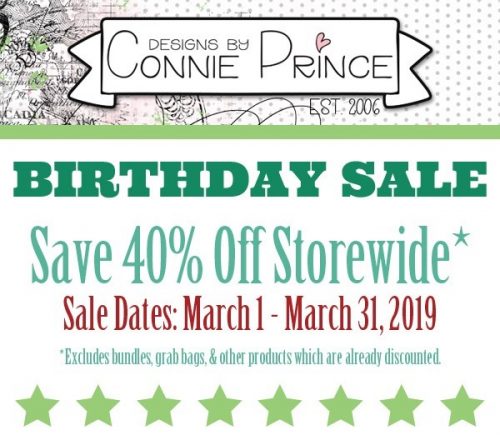 Have a great week!