Fontastic Spring!

Once again I'm apologizing for not having a great tutorial prepared for you. I've been caught up in family obligations the last several days and haven't had time for much else. I didn't even get my family bible layout done. But I've noticed that almost all the comments on last week's post mentioned the fonts I showed you. And I also noticed that I haven't done a post about spring-y fonts. So there we're going!
As I've mentioned before, I love dafont.com as a great source of free fonts; their selection is outstanding! I made a quick cruise through there and have found you a baker's dozen of fonts (and a dingbat set) that would make great titles or subtitles for spring layouts. See if you agree. Each font is hyperlinked to the site; just click on the font name in the description.
Alpha Shapes Raindrops might be what you're looking for when you scrap rainy-day layouts. If you simplify each letter on its own layer, you can use the Smudge tool to animate your drops.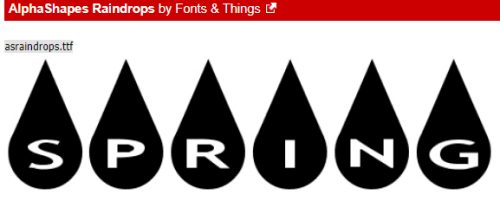 Floralies is similar to Blomster, but a little "lighter".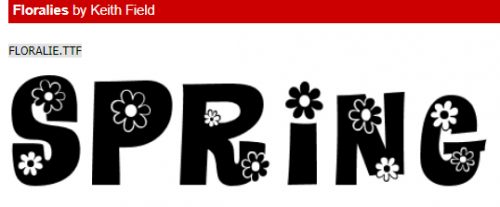 Florality isn't technically a font, but the viny, leafy look of it is so pretty!

I'm thinking there are so many ways to make Alpha Flowers just POP off the page.

Flower Explosion is a little lighter too, but still really pretty.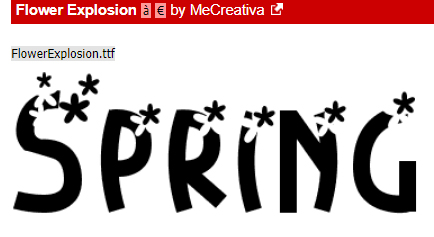 Think how beautiful CF Flowers of Destiny would look with a Blend Mode like Multiply! Ooh, and a gradient… smashing!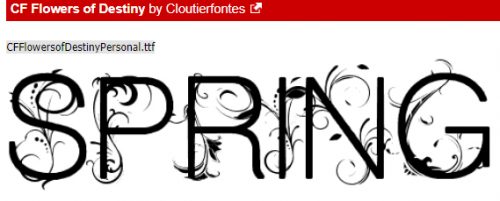 Nebulo is really gorgeous, just be aware that it's a mishmash of capital and lowercase letters.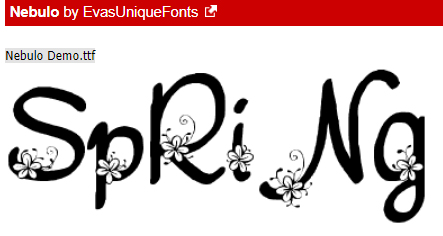 I just love this one! Kingthings Willow has two choices for even more freedom and control.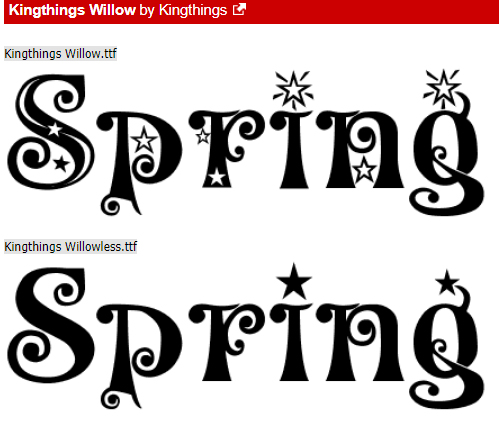 Black Flowers Blossom is just pretty.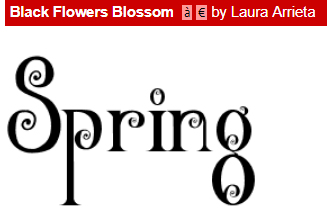 Vanessa is another really pretty font; imagine it clipped to a paper, maybe with a little border around it.
CF Springtime has a nice bit of heft to it, and those sprigs are a cute touch.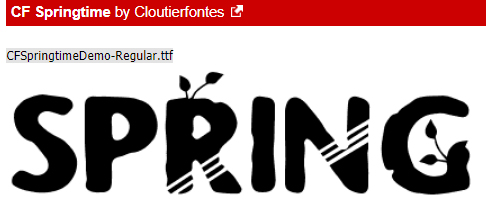 This whimsical little beauty would be an amazing addition of layouts with Day Dreams 'n Designs' Daily Download kit Bee Mine. I think we also need to heed the message… Save the Honeybee.

This one doesn't say spring so much as the name of it does. I like it though. Butterfly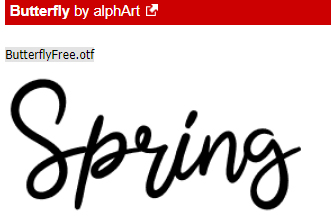 That leaves only the dingbat set. KR Spring Me has LOTS of spring-y images and so many possibilities.

Do you have any favourite fonts that make you think of spring? It looks like spring might actually be on its way to my corner of the world. Our temperature finally got above freezing on Sunday for the first time since January 31. That's a long time to be cold!