"Work hard, be kind and amazing things will happen."

– Conan O'Brien
August, for a lot of folks, means back to school! Even if you don't experience it this month, or just not at all, the back to school season means that the changing of the seasons is also upon us. Soon, the days will be getting shorter, and the nights longer. The temps will lower, and the scents of the days will change. Soon, we'll be dreaming of sugarplums and peppermints.
BUT not too soon! Not for a bit! So, sit back, enjoy, and checkout what's new at Gingerscraps for August!
It is the First of the month, and that means the reveal of our new Buffet!!
Don't forget to check out the Buffet Bundles, one easy click to add bundles of Buffet goodies to your cart, and an amazing value too!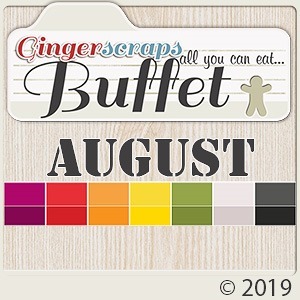 The designers all had their own take on what the colors and theme said to them! I love the variety!
The designers definitely each made the palette their own and came up with some gorgeous designs, each unique but working so well with the other designers' creations
The CT did such a great job showing how well all of the kits blend. They all did wonderful work!
This is just a few of the layouts.
Remember when you spend $10 in the store, you get a great new collab! If you'll never be caught camping without a camper, this is the collab for you!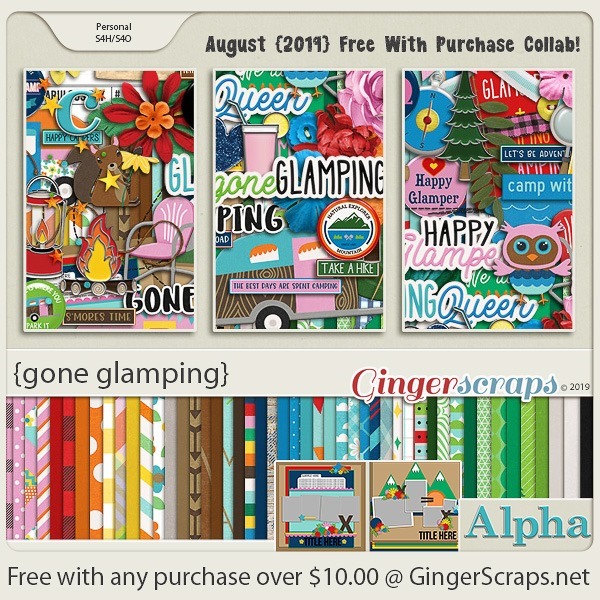 https://store.gingerscraps.net/GingerBread-Ladies-Collab-Gone-Glamping.html
August's Monthly Mix, Smile, was created by BoomersGirl Designs, Just So Scrappy, Tinci Designs , Wimpychompers, and Luv Ewe Designs. Some kids won't be happy to smile with school starting, but this kit will surely make YOU smile!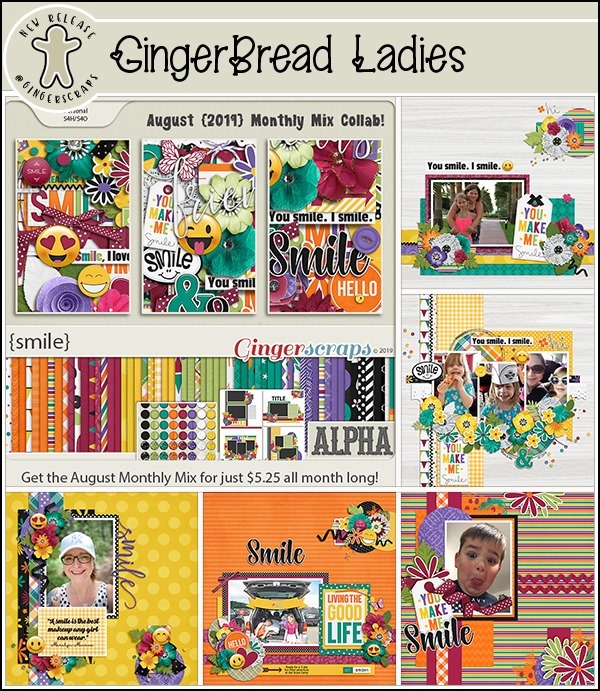 I'm so excited to bring you the new Daily Download kit. But before we get to that, let's look at this full kit from July. Isn't this gorgeous? And it's just calling for those summer vacation pictures.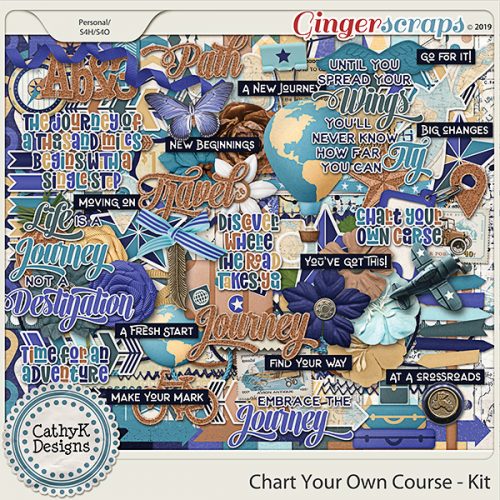 https://store.gingerscraps.net/Chart-Your-Own-Course-Kit-by-CathyK-Designs.html
And now let's jump to August. Do you like the coast? If so, you are going to love this kit from Magical Scraps Galore.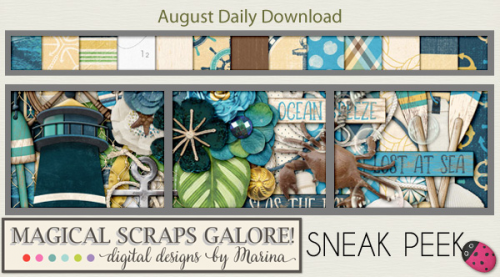 https://gingerscraps.net/gsblog/2019/08/dd-aug-1/
Remember, the download is kept up for 5 days, and then it is taken down. If you miss pieces, the kit will be available for purchase on the first day of the following month.
And our new guest for August is Tami of Tami Miller Designs!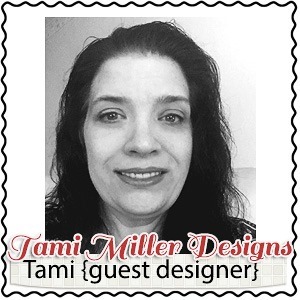 And when we asked for a little bio from her, here is what she had to share:
I've been designing since 2008, and I love realistic designs. I live in Pittsburgh with my husband, and teenage daughter. I have two other children, my 20 year old son, who is in school to be an actuary, and my 19 year old daughter, who is a Marine. I can't wait to meet everyone here and I hope you enjoy my designs.
And here are just a few things that she has in her store!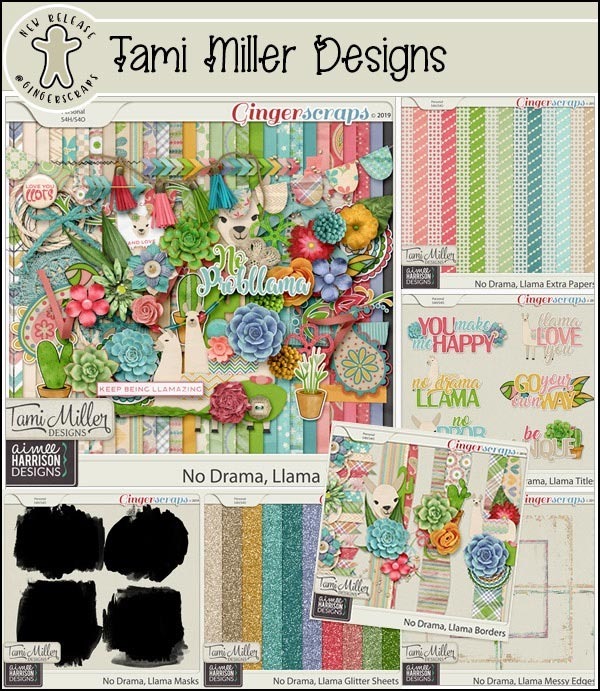 https://store.gingerscraps.net/No-Drama-Llama-Bundle-by-Tami-Miller-Designs.html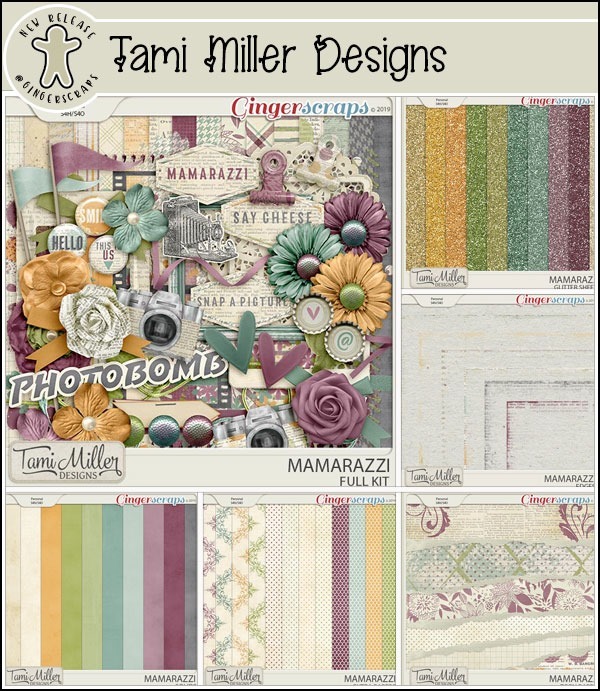 https://store.gingerscraps.net/Mamarazzi_Bundle-by-Tami-Miller-Designs.html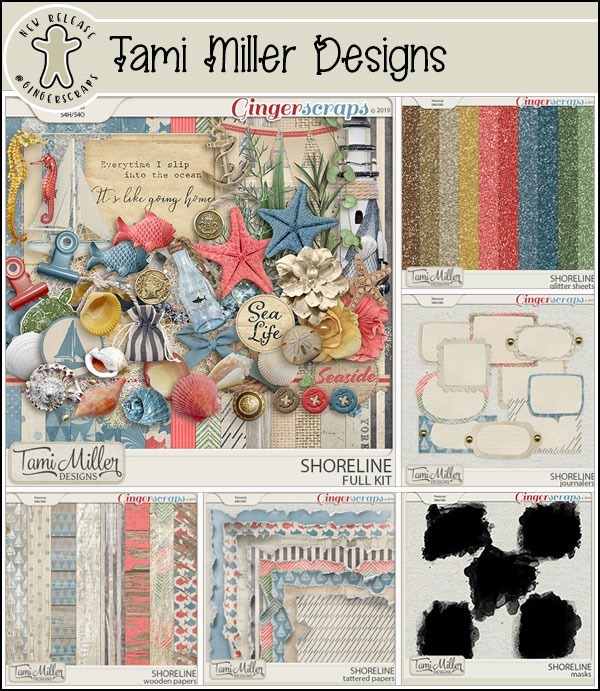 https://store.gingerscraps.net/Shoreline-Bundle-by-Tami-Miller-Designs.html
And a Sale she's having as well!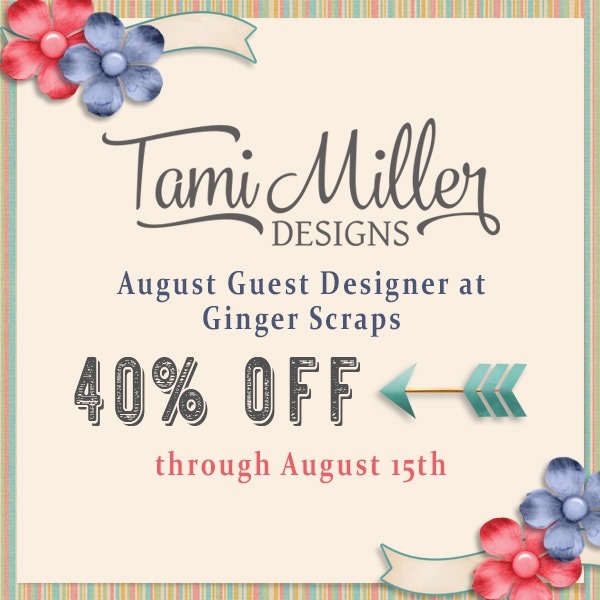 https://store.gingerscraps.net/Tami-Miller-Designs
Remember, if you complete 10 challenges, just ten, you get a free kit as well!!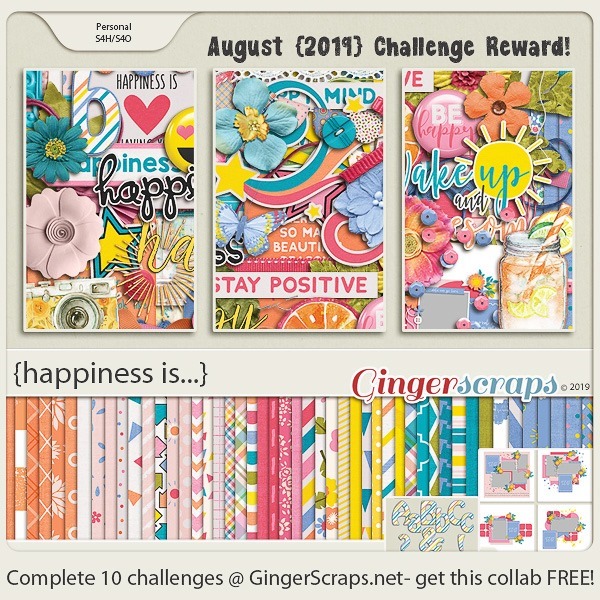 What really makes you happy?