It's time for the monthly $1.00 Bake Sale at GingerScraps!! The perfect time to pick up some beautiful goodies for only $1.00!!
Remember when you spend $10 in the store you get this super fun collab as a gift!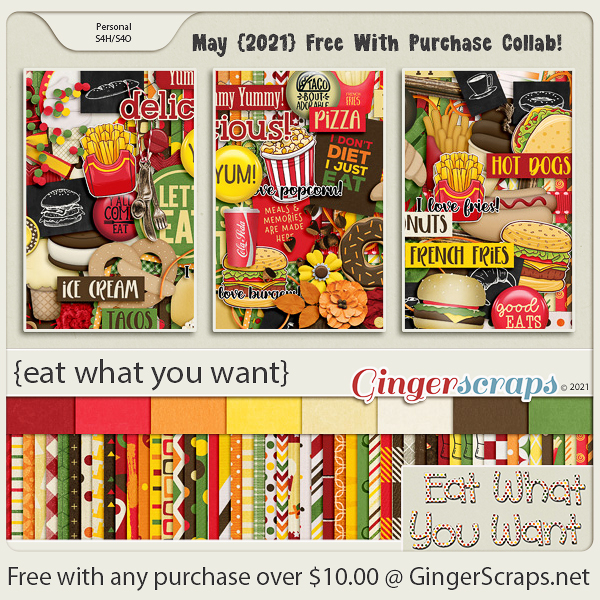 Now it's time for the amazing $1.00 Bake Sale items!!
We are at the half way point for the month! Time to get busy on all the monthly challenges. If you complete 10 challenges will get you this great collab as a reward.