Archives for February 2011

Good day all! Did you miss me? Did you even know I was gone? 🙂 I was super sad to miss doing last week's Challenge Spotlight. I wish I could say some super fun Valentine plans got in the way but even Valentine's Day itself was postponed due to sickness. Yup my some sort of evil throat bacteria of doom infected my  household. Rendering me as mother virtually useless and my poor sick baby sleepless. We are now on the mend and though my house still feels like a giant bacteria colony on a petri dish, I think this germ is finally moving out. So today we are celebrating Valentine's day with all the fun heartshaped food and heart games we can stand! Happy Valentine's Day all!
Now for those who may possibly have missed me due to the fact that they are waiting on a prize! Let's see who gets it. <3 <3 <3 (those are hearts in case you didn't know. 🙂 ) Melinda N aka waterlily_mc with her beautiful Window LO
Here's what Melinda will be recieving: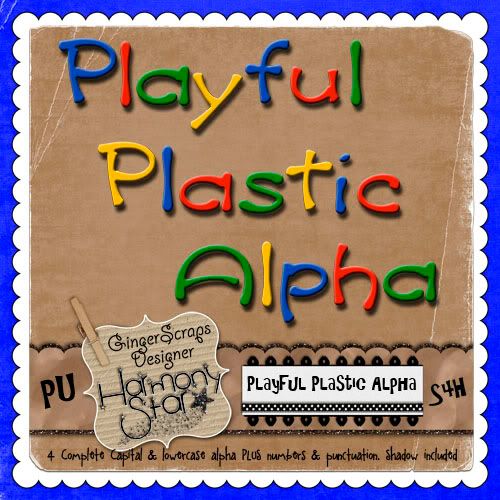 Now since we are, or for the rest of you have celebrated Valentine's Day this weeks Challenge spotlight comes from  ShanMarie and it's her Recipe Challenge! What does this have to do with Valentine's Day? Well for her recipes this month ShanMarie asks you if you are a Flower person or a Jewelry person. Here are your two recipes to choose from:
Flowers Layout Formula- You can add extras if you would like, but in order to get the entry you need to have at least the following:
5 Flower elements
4 pictures
3 shapes
2 papers
1 ribbon
Jewelry Layout Formula- You can add extras if you would like, but in order to get the entry you need to have at least the following:
5 Bling Bling or glitter elements
4 Papers *can be cut anyway you need them*
3 Pictures
2 Frames
1 Alpha title
Want to see some of these recipes in action? Of course you do!!!
by SATW
You can see that within the realm of your recipe you can really take this LO anyway you want! So give the Feb. Recipe Challenge a try yourself then post the link to your LO in the gallery and post it in a comment here. Next week I'll randomly select one and that person will win a prize from ME! (Harmonystar).
CT & those who have already done a LO with this kit are elligable. Let me see those comments!

Hi there folks! It's Monday!!!!  I hope you have a great week!
Here's a friendly reminder about the mid-day fun planned for today. I do hope that the hubs will put the boys down for a nap today so I can attend.  🙂
Have you visited the stores of the lovely ladies that put together this awesome kit you are collecting?  You can find them here:
Statements by Jodi / Unforgettable Moments
Great news! Our LOTW winner for this week is kimmyscraps. Congratulations Kimmy! Click on the image to leave Kimberly some love or click here to view her entire Gingerscraps Gallery. 
Kimmy used the gorgeous kit After Snowfall by Pretty in Green.
 
You can pick outstanding gallery layouts which become the next LOTW nominee's by posting in the "Baker's Best" thread. Check out the rules here.
 As always your vote counts so head over the the forum to vote for the next LOTW winner. You can be a LOTW winner too, all you have to do is scrap! Happy Scrapping.
Long time no talk!  Did you have a great rest of the week?  The weather here is warming up.  It is wonderful.  I'm trying not to get my hopes up since the weather man is saying it won't last.  Wasn't that exciting news on Wednesday?  We are so excited that Ellie Lash is here joining our talented group of designers.  We have some more joining us starting in March as guests.  I can't wait to share the names with you, but trust me when I say they are BIG!!
Did you remember our EXCLUSIVE partnership with Persnickety Prints?  You can save 10% just by entering the gingerscraps coupon code.  You can find the code in the store.
Now let  me ask you a question.  Are you looking to join a new Creative Team?  Well, I have just the one!
*1 layout per release posted in at least 3 galleries.
*Can use other store/designers products with templates.
*Call ends Saturday, February 19
*Please email photocowgirl@hotmail.com
with your name, forum name, teams you currently ct for and a link to your gallery.
Before I forget there is an exciting Speed Scrap coming up on Monday (2/21) I want to tell you about!  Jen has lots of fun prizes to hand out (trust me, you don't want to miss it!).   It will be at 1pm EST in the chat room.
Now it is time for New Releases!  Remember they are all on sale all weekend!
Marshmella Designs new collection "Here I Am". The kit is super versitile and perfect for those spring layouts too. The kit includes 14 papers and 47 elements.
All pieces will be 25% off for a week. Grab the bundle for a 35% savings.
https://store.gingerscraps.net/Here-I-Am-Kit.html
https://store.gingerscraps.net/Here-I-Am-Alphas.html
https://store.gingerscraps.net/Here-I-Am-Word-Fun.html
https://store.gingerscraps.net/Here-I-Am-Templates.html
https://store.gingerscraps.net/Here-I-Am-Bundle.html
Here's a layout by shawnbear using the Here I Am collection

____________________________________________
Remember Me by Pretty in Green
Journaling is an important part of scrapbooking, anyone can stick a photo down in a book, but with scrapbooking you have a chance to tell a story about those photos and in return remember that moment in time later in life, or even for future generations to learn about what you were about. These Journaling mats Remember Me by Pretty in Green will help get the gears turning when you have those days that you just don't know what to write about. In this pack you'll find 14 everyday journaling mats. Included with this set is unlined journaling mats as well.
https://store.gingerscraps.net/Remember-Me.html
Pretty in Green also has a pack of 15 Baby Book Journaling Mats with customizable tags. Remember Me Baby to help you remember those special milestones.
https://store.gingerscraps.net/Remember-Me-Baby.html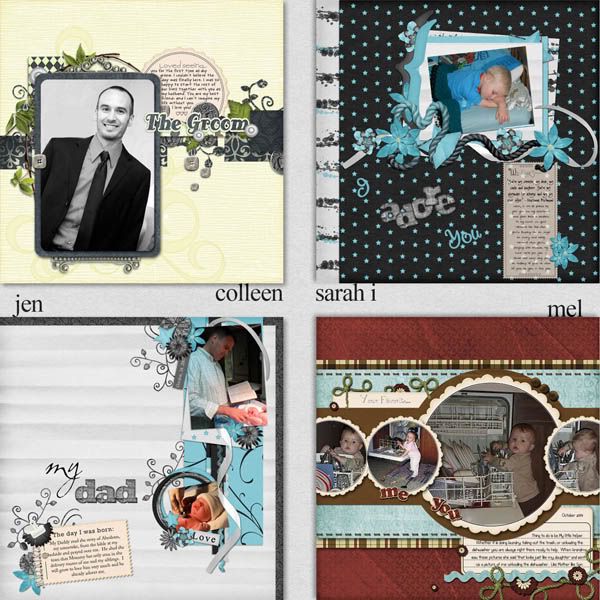 ______________________________________________________
Pretty in Pink from Julie Marie. You can never have too much pink in your life or layouts! A touch of cream & soft pastel green make this kit ready for spring!
https://store.gingerscraps.net/Pretty-in-Pink.html
____________________________________________________
Make 2 page LOs that flow perfectly together with ease with help from Creations by Julie!
Get those memories ready to be printed. Make your pages with these templates for perfect 2 page LOs.
All my templates are in PSD and PNG format.
https://store.gingerscraps.net/12×24-Two-Pagers-Templates-Set-1.html
These handmade Weater Felties are perfect for any LO.
Want to show the weather this week on your 365 LO? Use these adorable weather felties to remember those moments.
Perfect for cards, calendars and hybrid projects. Why not print them out and make them into magnets for your fridge!
All hand made by me and prodessionaly extracted!
Personal and Creative use for all you scrapping and designing needs.
https://store.gingerscraps.net/Weather-Felties.html
_______________________________________________
U Mooo-ve Me Doodled Paper Pack from Pixels By Jen– $2.25 this weekend, reg. $3.00
This hand doodled paper pack works perfectly with the U Mooo-ve Me collab by Pretty in Green and Pixels by Jen. 8 papers total including 6 doodle and 2 solid.
https://store.gingerscraps.net/U-Mooo-ve-Me-Doodle-Paper-Pack.html
___________________________________________________
There you have it!  Another great week and another great set of products by our designers!
I hope you have a great week!!
We have FOUR winners today!!!  Thanks so much for all your comments!  My all time favorite are speed scraps!  But I do love trying to do some challenges each month – it helps with stretching my creativity!  If you haven't tried any yet – be sure to hop over to the forum when you have a few minutes and check them out!  🙂
Okay – the winners are…
Chigirl / Molly / Betty / Dawn
I'll be sending out an e-mail with your coupon code in it very soon!
Hi my little crafty friends. Today we are making some thing very pretty but very practical at the same time. I don't know about you all, but my necklaces were a hot mess! I had them hanging on this really cute wire holder that sits on top of  my dresser. My boys are always messing with it and they are always getting knocked over. LOL. They were just all twisted up and getting broken. So, I went on a google search for Home made Jewelry Holders. There are a lot of options. This little tutorial will show you what I made. There are definitely a lot of different ways to make these Jewelry Holders, but this seemed like the best option for me.
First of all you will need to gather your supplies. You might even have some of this stuff laying around. If not, hit those thrift stores again! Everything I used I either had already or got it at the Thrift Store. You will need thses items.
Gather your supplies. My frame did not have a back so I had to create one out of cardboard. Then I placed the batting (I see that I forgot to put batting on the list, you need batting) on top of my cardboard and cut around it.
Like that. Glue the batting to the cardboard, or frame back if your frame has one. Then take your fabric and place the batting covered cardboard, batting side down on the fabric. Pull it tightly around to the back and glue with your glue gun. Take your trims and do the same this. Pull them around tightly and glue them to the back, Like this. Don't glue the trin down on the front of the fabric. Only on the back.
Now if your frame had a back you can put it back on now. My frame did not have a back, so i got out the trusty old duck tape and taped on the back. It's bright green duck tape too…haha, but no one needs to see the back right. I also put 2 cup hooks on the side for even more places to hang necklaces.
Now hang it on your wall and display all your pretties.  You can hang the necklaces from the trim, or stick pins into it and hang stuff there too. Hang them on the cup hooks too. The trim works great to clip hair clips onto also. Here is my Jewelry Hanger on my wall. See how the pretties hang right off of the trim. Cute huh.
Check out this Blog for even more Jewelry organizing ideas! There are tons! Have a great Crafty Thursday! Let's Get Crafty people!
Hope you are having a great week!
I have a question for you today.  (There may or may not be coupons handed out randomly for answers!)
What's your favorite type of scrapping challenge?  Do you like the Cookie Cutter challenges?  The Sugar Swap scraplift challenges?  Or the ones that push you a little further like the Recipe challenge?  I can't wait to read your answers!  🙂