Are you excited to learn about last week's Mystery Designer? Are you anxious to see the new sneak peek? We'll let's get right to it!!
Last week I showed you a fantastic sneak peek from our 2nd Mystery Designer. In case you missed it here it is:
Who did you guess?
Well, I can tell you that if you guess Twin Mom Scraps….
YOU
WERE
….
….
RIGHT!!!
The kit is adorable, I know you will just love it!
Isn't it cute?  It is just perfect for Spring!!  You can buy Springy Goodness right now in her store!  Thanks Rebecca for making this for us!
We have 3 lucky winners that will get Twin Mom Scraps' Kit for free!   These 3 happened to be the only ones that guessed correctly!!
Facebook Winner: Sheila Abernathy
Blog Winner: SharonG
Forum Winner: Cjoy2Day (Jaime)
Congrats Ladies!  I'll be sending you your kits shortly!
Now it's time to see our next sneak peek!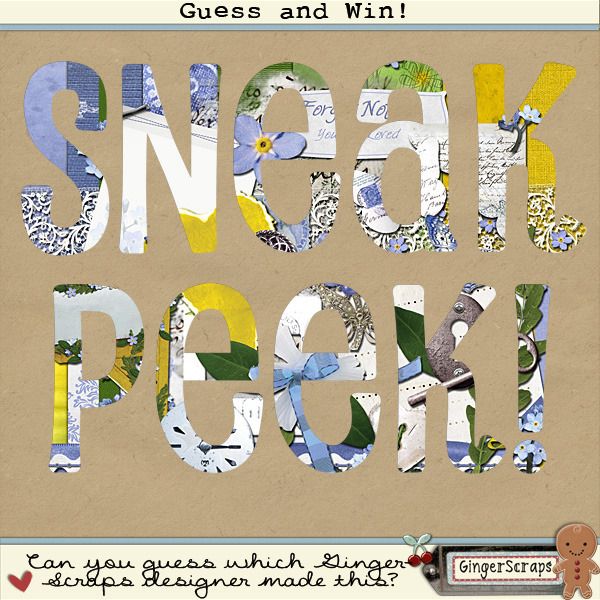 Now….Who Made This Kit?
Give us your guess here on the blog (leave a comment on this post), in the forum, or on Facebook.