Archives for March 25, 2012
Um, okay, HI! Sarah here. I'm a little discombobulated. When the HECK did it become Sunday? Where did the week go? It fly by for anyone else? I think it flew by for us, here, because it was SPRING BREAK!!
Oh, and taking advantage of this AMAZING sale!!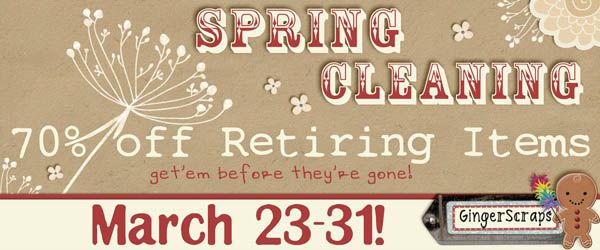 Seriously! Go check it out! LOTS of awesome items. I almost cried when I saw a few things that were being cleaned out soon :'(
Whatcha getting?
Yes, I'm going to talk about this again! Remember, there's a chat on Saturday!! 😀 I'm going to be participating for a bit, and then I'm gonna have to run for Girl Scouts. Our last official meeting until we have our Banquet. Minus camping and a troop trip.
Anyways, speaking of the chat, which brings up the forum, let's go be nosy and see what big discussions are going on!
Do you know anything about online backup? HarmonyStar would really like your input on the best. She wants to be able to back-up her .zip & .exe files. Any suggestions?
As you know, book club is about the Hunger Games for March. So, the movie's been officially released. Did you see it? Have plans? Share with us!
Okay, enough of that. Honestly, the gals really like to pull up the old threads, so there wasn't a whole bunch of new, unless you count ones I did, and well, I feel weird pimping out my own threads, 😀 Anyone else feel like that?
Holy crap! I'm full of questions!! I'm going to just move on to Facebook! You did know Gingerscraps has a Facebook, right? You should check it out!! Why? Here! I'll tell you why!!
Twin Mom Scraps has a freebie linked up. Pretty sweet right!
You can take a guess on the Mystery Designer! Who do you think created the template.
There I go asking those questions again! :O Man, what is up with that? Okay, shutting up now, before Shannon pulls the plug on my blogging gig!!
I hope you enjoyed the post, and found out something you hadn't know that had happened the past week! See ya again next week!!