WOWZERS! This newsletter is going to be filled with a lot of exclamation points! I'm just going to warn you now. It's the unofficial start of iNSD. It's a NEW MONTH! We have TWO designers joining us this month! I just can't handle the excitement!
It is the First of the month, and that means the revel of our new Buffet!! This month, the colors are so soft, so they fit with friends, babies, family, friends and love. They all mix and match so well together, as well! Don't forget the new Buffet items will all be 50% off (from the 1-5th of the month)!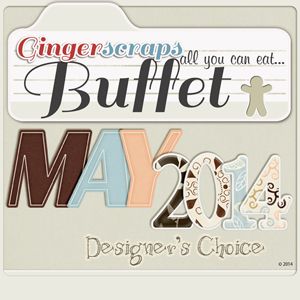 The designers all had their own take on what the colors and theme said to them! I love the variety!
The designers knocked it out of the park. The designs are just amazing and so well done!