WOWZERS! Good morning and welcome to September! Today you get a double batch! New buffet, monthly mix, and daily download, and two new designers! One is a guest for September and another is a permanent designer!
It is the First of the month, and that means the revel of our new Buffet!! Don't forget the new Buffet items will all be 50% off (from the 1-5th of the month)!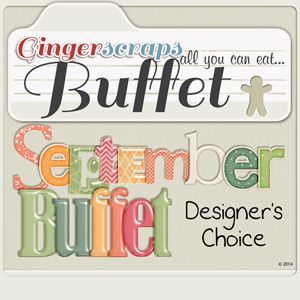 The designers all had their own take on what the colors and theme said to them! I love the variety! The designers knocked it out of the park. The designs are just amazing and so well done!