WOWZERS! Good morning and welcome to September! Today you get a double batch! New buffet, monthly mix, and daily download, and two new designers! One is a guest for September and another is a permanent designer!
It is the First of the month, and that means the revel of our new Buffet!! Don't forget the new Buffet items will all be 50% off (from the 1-5th of the month)!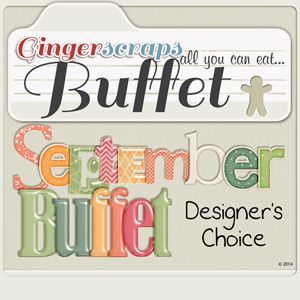 The designers all had their own take on what the colors and theme said to them! I love the variety! The designers knocked it out of the park. The designs are just amazing and so well done!
The CT did such a great job showing how well all of the kits blend. They all did wonderful work! This is just a few of the layouts. Keep an eye out in future newsletters to see more. Maybe even one of yours, if you make sure you put it into the Buffet section of the gallery!
It's time for the monthly Bake Sale!!

Here are just a few of the items you'll find in the Bake Sale: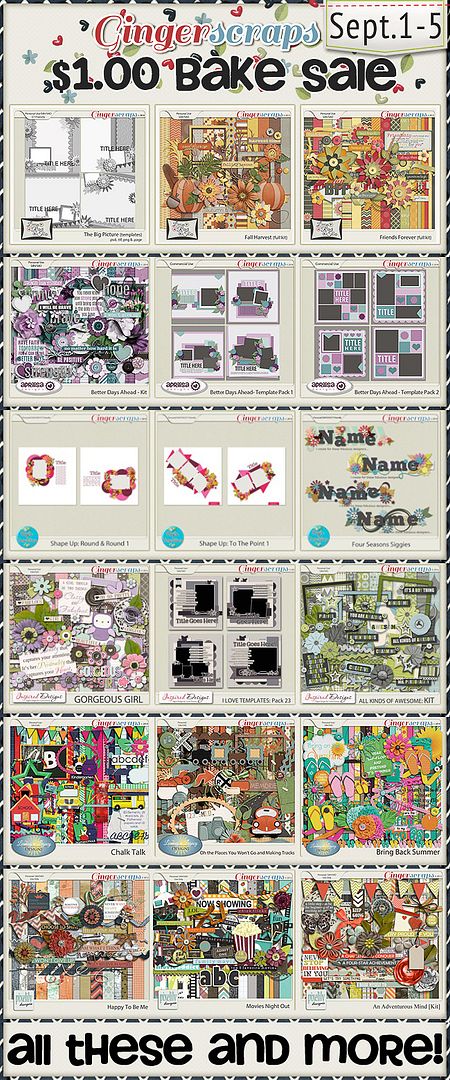 This month's Monthly Mix is called "Nostalgic Summer". ! It was collabed between Roseytoes, ViolaMoni, Craft-tastrophic, and Joyful Missy Scraps.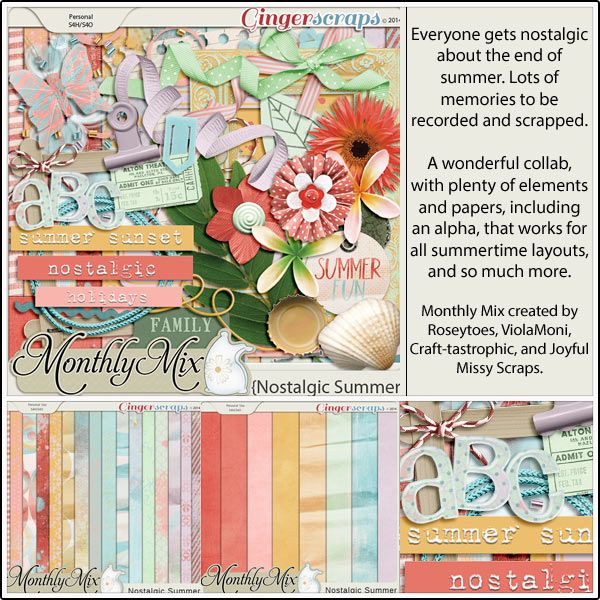 Summer might be ending, but that doesn't mean all the memories are completely scrapped!
Now I promised new designers! First is our September Guest.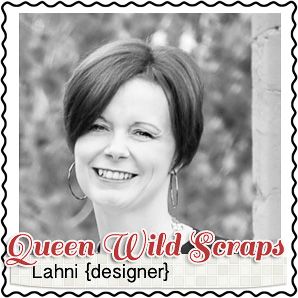 Lahni of Queen Wild Scraps will be joining us for the month of September!
We asked her to tell us about herself, and this is what she had to share:
Hi, I'm Lahni of Queen Wild Scraps. I've been designing for three years but scrapping on and off for about 15! I only found digital in early 2011 because I just became so frustrated with the mess of paper. I had three kids by then and they loved to get into my supplies so I made the switch to digital and I've never looked back! I've since added one more baby to my family and we all live just outside of Calgary, Alberta, Canada. When I started designing I only made templates but eventually moved into creating kits too. But to take my design evolution full circle, I'm moving back into exclusively creating templates. I'm so excited to be guesting at Ginger Scraps this month and can't wait to see what you'll all create with my products!
Here are a few of the products she has for you: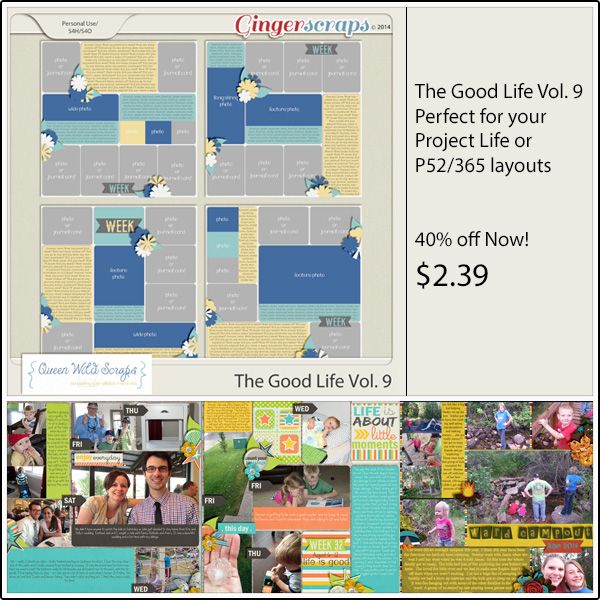 https://store.gingerscraps.net/The-Good-Life-Vol.-9.html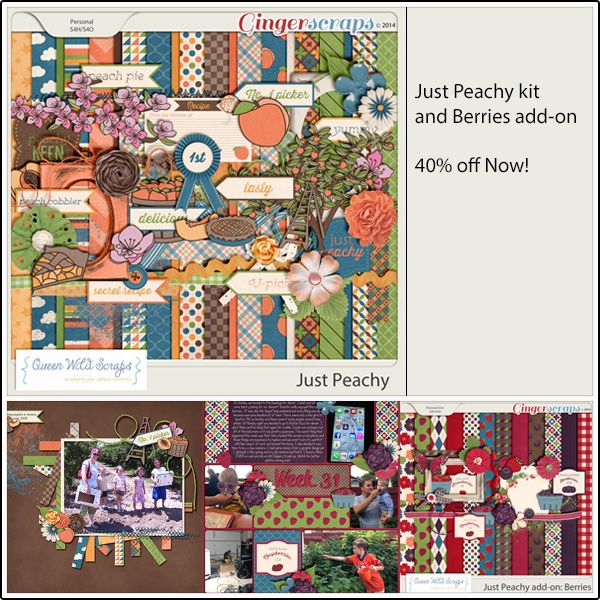 Kit: https://store.gingerscraps.net/Just-Peachy.html
Add-On: https://store.gingerscraps.net/Just-Peachy-Add-on-Berries.html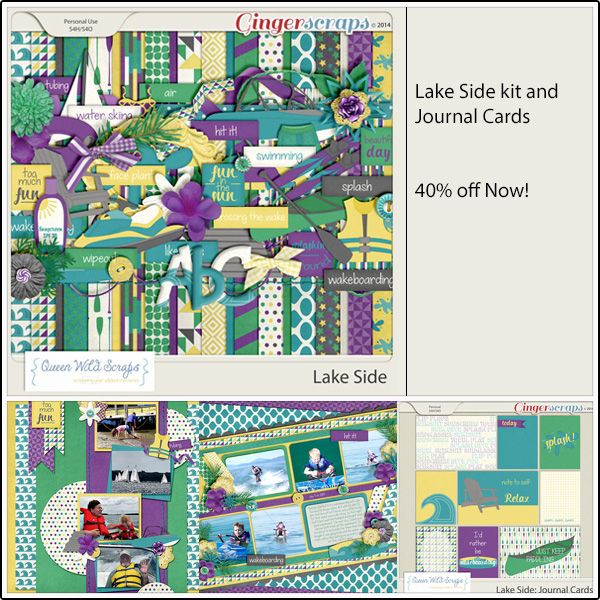 Kit: https://store.gingerscraps.net/Lake-Side.html
Journal Cards: https://store.gingerscraps.net/Lake-Side-Journal-Cards.html
Next up, our newest permanent designer!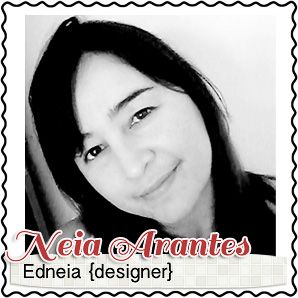 Edneia of Neia Arantes! We're so excited to welcome her to the team!
We asked her to tell us a little about herself, like we do all new designers, and she had some good stuff to share with us!
Hello, my name is Edneia, and my name in digiland is Neia Arantes. I'm 34 years old, married, have two daughters and a pet kitten named Maya. I have been in this wonderful world of scrapping since 2010, when I met a few designers and I became interested in this colorful world dedicated to preserving memories.
I've always been curious, and I love technology, photography and crafts. Digital scrapbooking was a perfect mix of everything I like !! I also really enjoy reading. My favorite books are suspense novels. I hope you will enjoy my work, as I enjoy designing it. I believe I will enjoy my time here with all of you at Gingerscraps!
Here are just a few things she has in the store for you: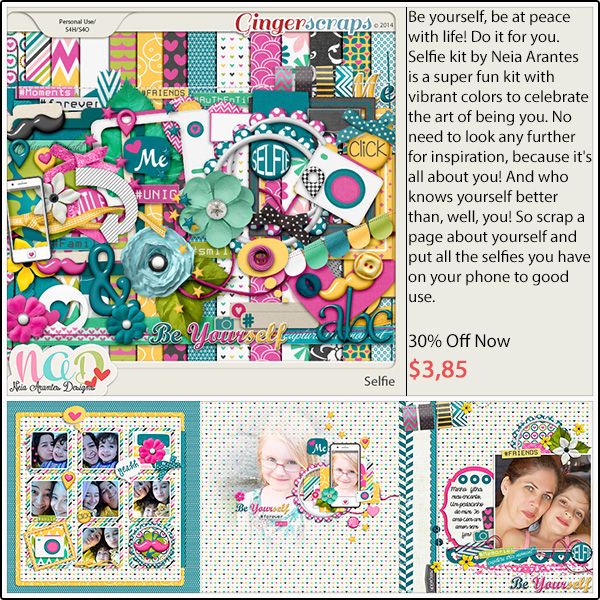 https://store.gingerscraps.net/_selfie.html

https://store.gingerscraps.net/A-Beautiful-Day.html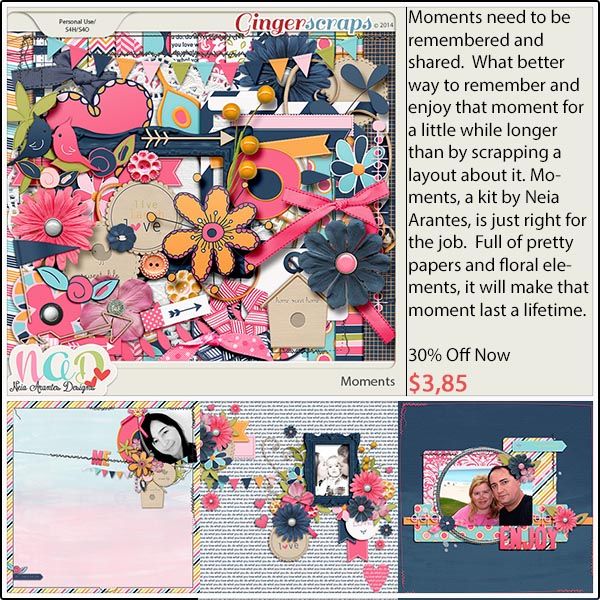 https://store.gingerscraps.net/Moments.html
Now it's time for the Daily Download!
There was a lot of love for August's, and you can definitely see why! The color combo is so much fun!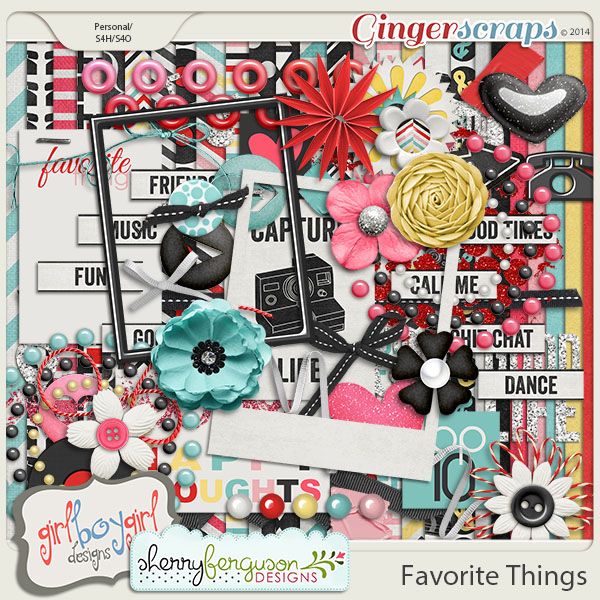 https://store.gingerscraps.net/Favorite-Things-Daily-Download.html
Girl Goy Girl Designs and Sherry Ferguson Designs did an amazing job collabing on the kit together!
September's kit is another collab. This time it's between Clever Monkey Graphics and Wimpychompers. It looks TOO cute, and very fall-themed!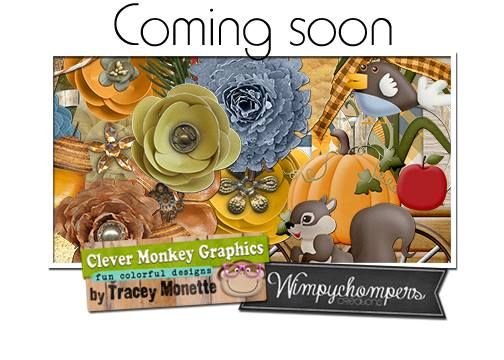 https://gingerscraps.net/gsblog/2014/09/dd-sep-01
Remember, when you spend $10 in the store, you get a great grab bag!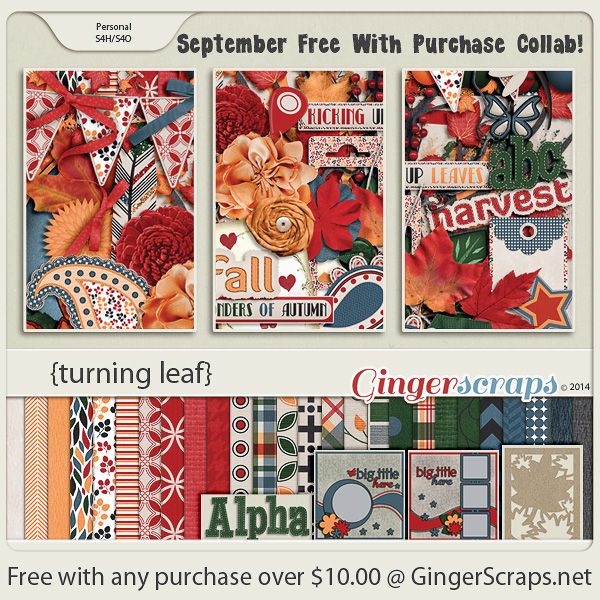 https://store.gingerscraps.net/GingerBread-Ladies-Collab-Turning-Leaf.html
Complete any 10 challenges, and you will receive a brand new designer collab! Each month we will offer a brand new GingerBread Ladies collab as a reward for completing the GS challenges. Visit the GS Forum for all the details.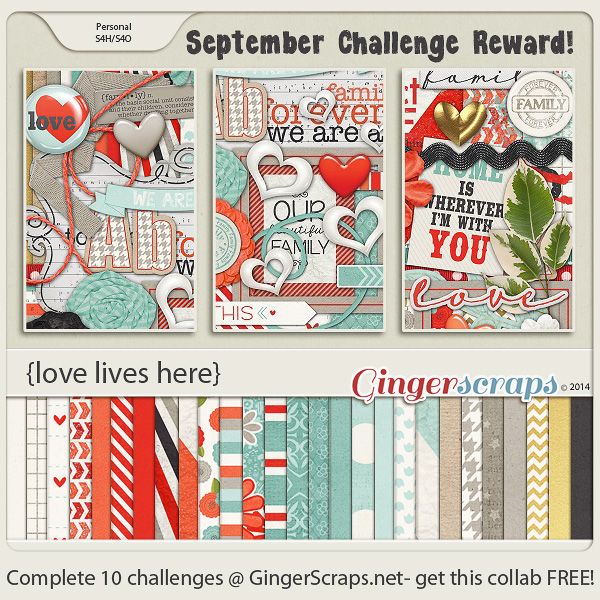 I know I'm going to make sure I do my 10 challenges for THIS, that's for sure 😀