It is that time again scrappers. Time to take a bit of inspiration from one of our very own GingerBread Girls. GringerScraps has a very talented group of ladies scrapping for us. They take all those beautiful designs our designers give us and showcase them like a boss. Today we are going to take a look at one of those ladies. Emelyn. Otherwise known as emscraps.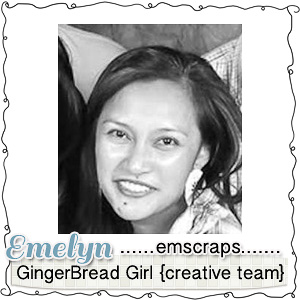 You can see her gallery HERE & see what inspires you!
The first thing I noticed when I was looking around her gallery were her photos. Everyone looks like they are having so much fun. So much doing, sight seeing, & smiles. I picked a few of my favorite out to bring you today. If you are looking for inspiration, head on over to her gallery and see what talks to you. (images are linked)
Great, right?! My favorite is the one just above. The fun cut out and the photo. Everyone looks like they are having so much fun in Em's layouts. She takes her great photos and scraps them beautifully! What are your favorite layouts brought to you by Em?