Really? we're already coming to the end of the month? Worse still the end of summer? I suppose it must be done. As does the the monthly challenges! Hurry and get those done! Remember the more challenges you do, the more  points you get and bigger the discount you can earn for the Gingerscraps store!
One of our scrappers that's doing a fabulous job getting these challenges done AND our winner from last weeks Challenge Spotlight is Sarah! She did all three of The HeART of it challenges. So she wins this: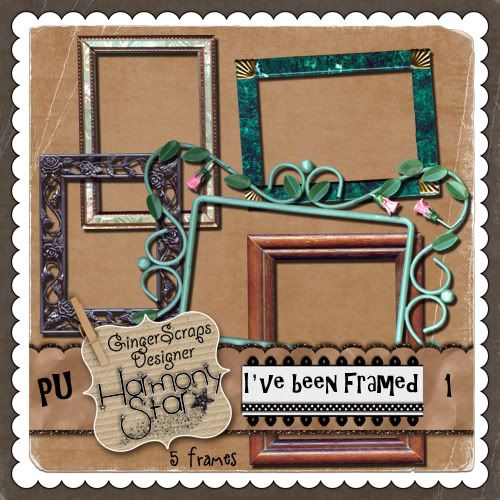 On to this weeks Challenge Spotlight,  Julie's August Technique Time! Remember, every month Julie posts a challenge encouraging you to use the newest or most popular technique in scrapbooking that she can find. This month the technique is a cluster..not just any cluster, but a photo and element cluster all in the middle of your page.
Here's the example Julie gave made by shawnbear
Here's some other great examples from some ladies that have already done this challenge this month.
Here's a center cluster going vertical:
I love clusters! Don't you? You should try this out at the Aug. Technique Time!  Then come back here and post the link to your LO  in the gallery and post it in a comment here. Next week I'll randomly select one and that person will win a prize from ME! (Harmonystar). CT & those who have already done the challenge are elligable. Let me see those comments!