Hello ladies!!!  I hope everyone has had a wonderful week so far.  Have you recovered from IDSD?   I know I still have some things left to get and our designers here at Gingerscraps are awesome because they have extended the sale till November the 9th.   So make sure you take advantage of ALL the deals. Let's check out some new eye-candy that will be available on Friday.
This gorgeous layout done using the new kit by Keep in Touch Designs looks stunning with the black and white photo.

I just love the colors in this layout done from Adorable Pixels new kit.  I can't believe it's almost that time of year!!
I love these desktops that have been done as well.  There is nothing like a well decorated desktop:)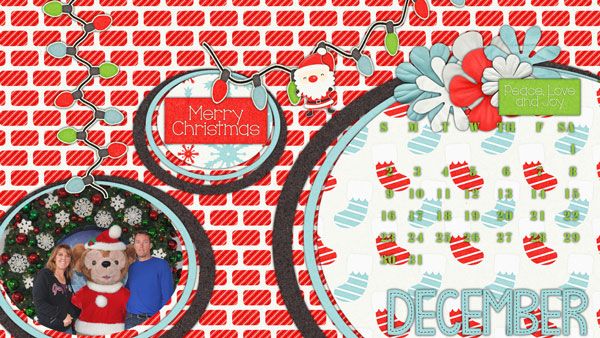 Here is one using Neverland Scraps (template is Digeasy Templates vol.1 by Matilda Designs) I  love the plaid paper and the colors are perfect for some fall photots.
Well, That's all I have folks!  I hope you enjoyed looking at these beautiful pages.  I can't wait to see all of the kits !  Thanks for stopping by!!!