Oh my. Do I have so much to be thankful and grateful for right now. My son needed glasses. Have you ever priced those? I'm thankful that we have insurance that covered all but $5 of his exam. I wish it would have covered more for his glasses, but I am so thankful that I was able to get them for him. I am also so thankful for the friends that I have surrounded around me. Without them, I do not know where exactly I would be in life.
Speaking of friends, this week, a new monthly mix is being released. Inspired Designs, Kathy Winters, Pixelily Designs, Roseytoes, and Z Pink Boudoir Designs worked together on this amazing new collab! It is just perfect for all friendships.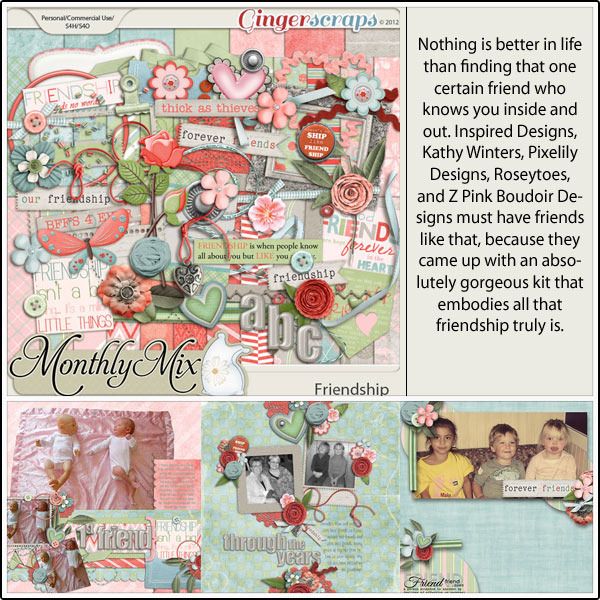 https://store.gingerscraps.net/Monthly-Mix-Friendship.html
The CT really loved playing with the kit. They were raving over it. You don't have to take my word for it. Just look at some of the layouts they've created!