I love writing these newsletters! I love sharing that we have a new designer joining us. It makes me feel all giddy inside.
Today, we have ViolaMoni joining the squad here at Gingerscraps!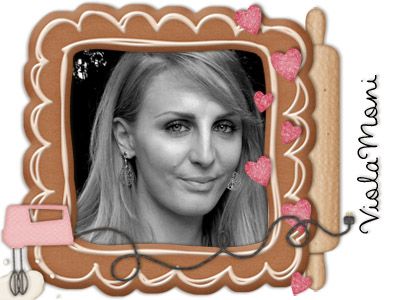 As we always do, we asked her tell us a little about herself, and this is what she had to share with us:
I'm Monica, aka ViolaMoni, 24yo, from Milan, a beautiful city in the north of Italy. I just finished my art studies at the university and now I'm looking for a job: my dream is to open my own studio, where I can teach painting and drawing to children and adults. I live with my parents and my old (17yo) dog, Chicco.
I love theatre, cinema and art in generally. I'm a creative person, I like painting, drawing, photography ….but I don't like cooking! 😉
I hope you like my designs!
Oh, I have always wanted to go to Milan! I bet it is just absolutely GORGEOUS there!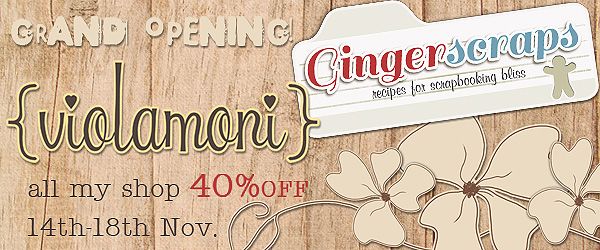 Monica has a great sale for everyone. I love sales. I just adore them. I always buy way too much during them.
Here are just a few of the great designs that Monica has in her store: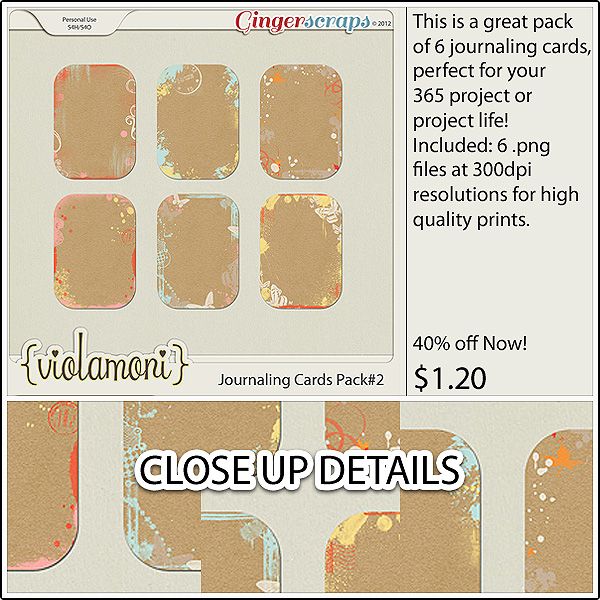 https://store.gingerscraps.net/Journaling-Cards-Pack-2.html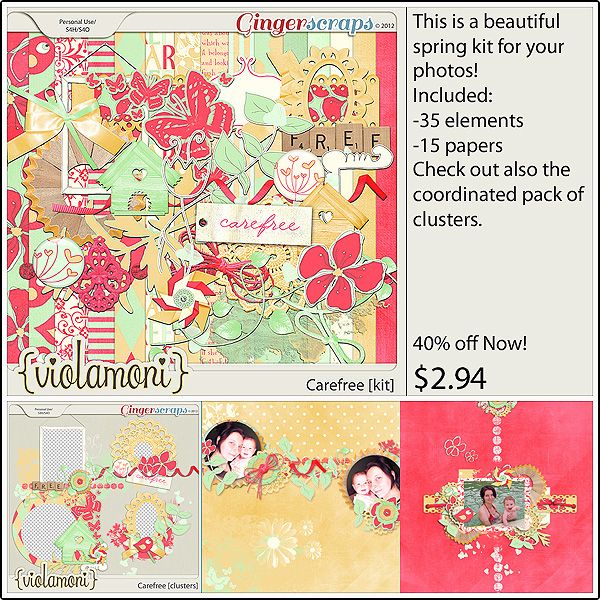 https://store.gingerscraps.net/Carefree-kit.html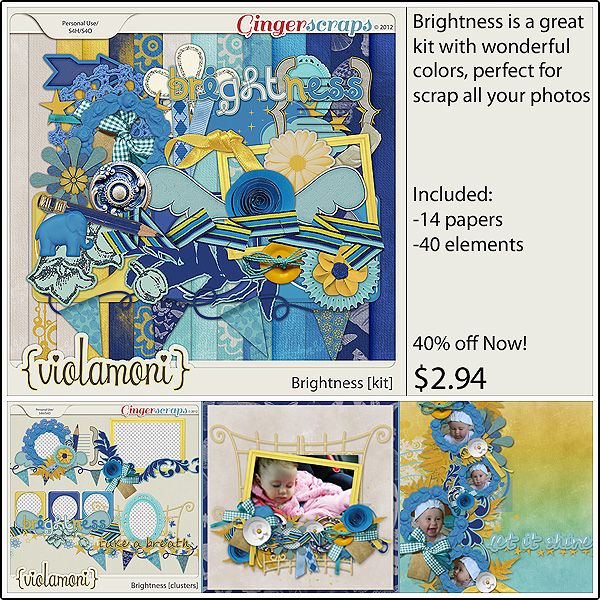 https://store.gingerscraps.net/Brightness-kit.html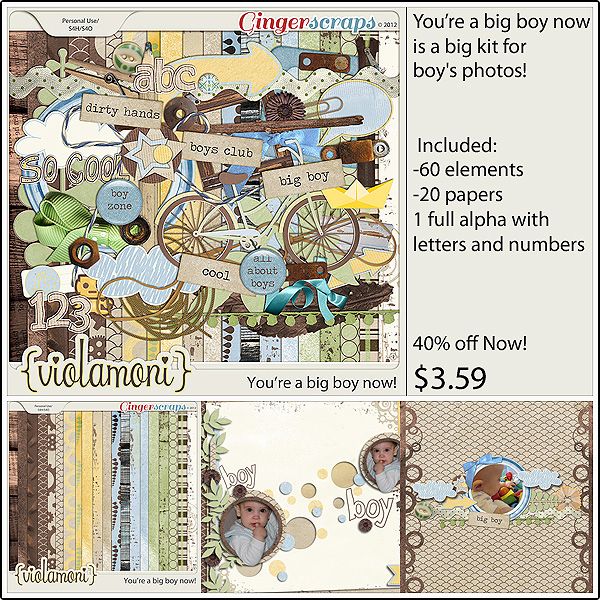 https://store.gingerscraps.net/You-re-a-big-boy-now.html
Oh, these designs are great! I am so excited! Make sure you welcome Monica in the forum, and I will see you again on Friday!