Happy Easter everyone! This month we have an awesome two-some feature. Designs by Connie Prince and Trixie Scraps Designs. First up, we're going to chat with Connie. Let's see how she answered our fun questions.
What is your favorite "go-to" color palette?
Anything primary, bold, & bright!
What is your favorite treat to have close while designing?
Coffee
Do you have job outside of designing? If so, what do you do (if you don't mind sharing)?
I homeschool my son who is 17 and in 11th grade.
What is the current ringtone on your phone?
Mario Brothers music
If you were deserted on an island (with all water/food provided), what three things would you want to have with you?
My family (including the dogs), endless supply of books to read, and my phone.
If you could spend the day with anyone (living or dead) who would it be and why?
Definitely my mom. She passed away in 2011 and I miss talking to her very much.
If you could travel anywhere in the world, where would it be and why?
I would love to visit Ireland and Australia!
What songs are included on the soundtrack to your life?
My favorite song of the moment is Kelly Clarkson's "Heartbeat Song", it pumps me up!
What would you sing at Karaoke night?
Let's see the last time I did karaoke I sang (very badly) Friends In Low Places.
If you had a warning label, what would yours say?
Incredibly silly.
What is one thing you will never do again?
Eat squid, yucko!
What's your favorite movie?
This is always a hard one for me because I love so many, but Gone With The Wind is my all time favorite, I think.
Do you love or hate roller coasters?
Love them!
Do you believe there is intelligent life in outer space?
I think in some distant universe there probably is.
What was the last thing you ate?
Oatmeal with fruit.
If you were a crayon, what color would you be?
Hot Pink!
What's your biggest pet peeve?
Cruelty of any kind.
Pirates or Ninjas?
Ninjas, hands down!
Country or City?
Suburbs lol.
Morning or Night?
Morning
Indoors or Outdoors?
Indoors
Chocolate or Vanilla?
Chocolate
Cats or Dogs?
Dogs
Thanks for playing along Connie.
Make sure to check out Connie's GS Store, Facebook page and Blog. Also her store is on sale: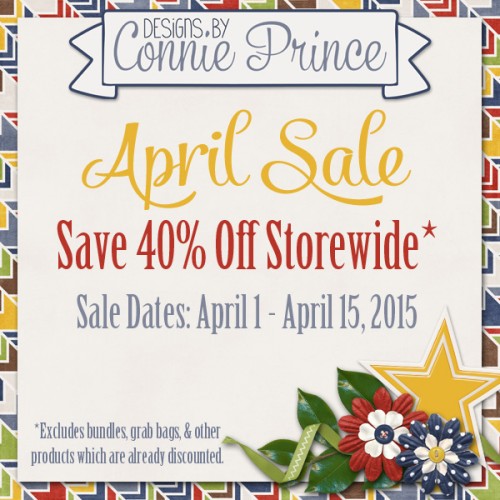 Did you know that our Featured Designers design together as North Meets South Studios? Connie and Tracy hava collaborated again for April's Daily Download.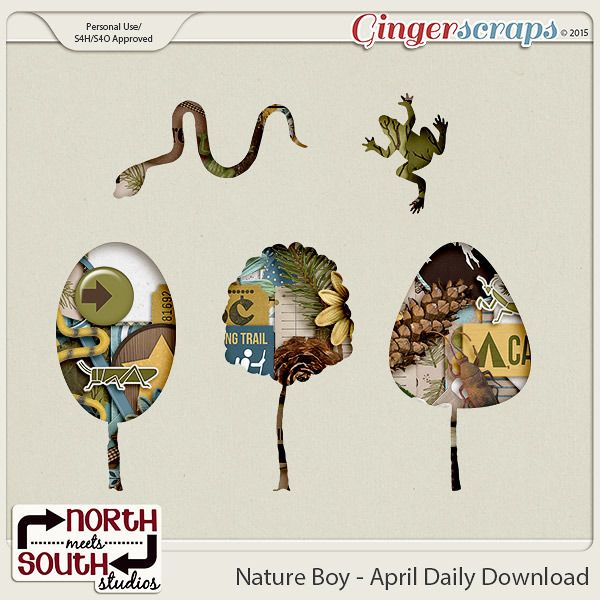 Make sure you are coming to the blog each day to pick up the pieces.
I'll be back soon with Part 2 of our Featured Designer post. Until then….