Happy birthday to you. Happy birthday to you. Happy birthday dear Gingerscraps. Happy birthday to you! Gingerscraps is one year older, a year wiser, and oh so much awesome is going on! The designers have whipped up some amazing grab bags, there's a NEW FWP that's gorgeous, and so many games and such going on! See you in the forum!
Before I get to the amazing new goodies, I have a few layouts to show off using our new Buffet and the new monthly mix, "All About Me"!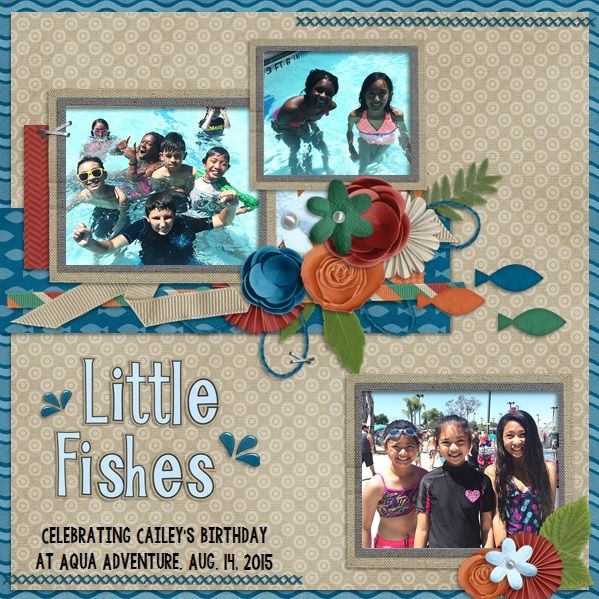 Created by emscraps. I love the clusters!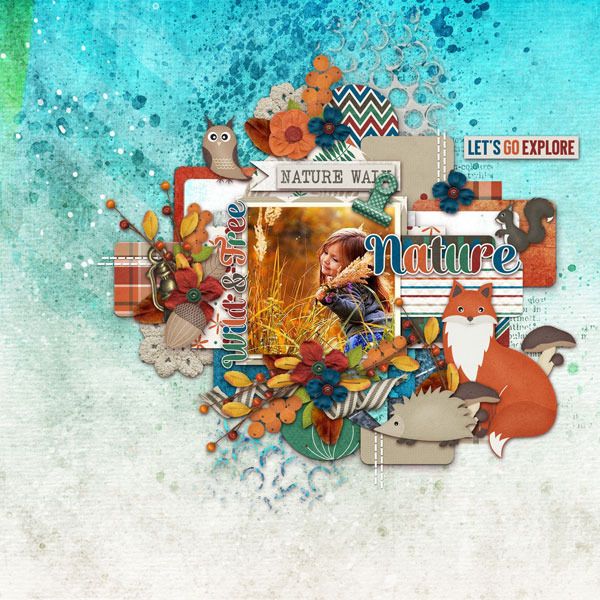 Created by Atusia. A great use of white space!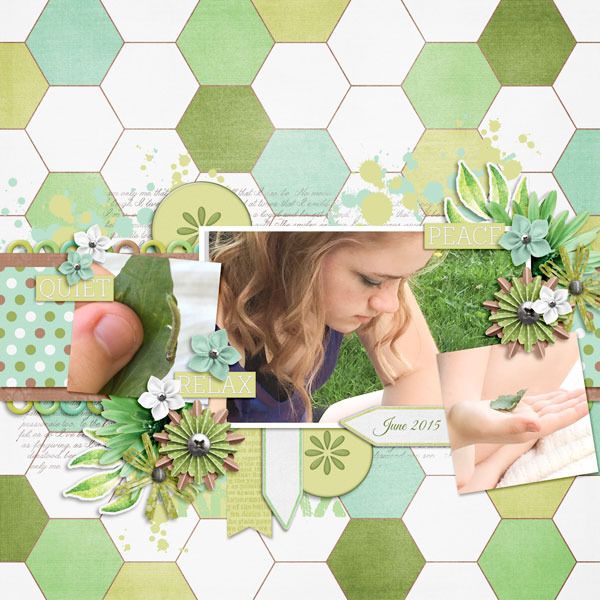 Created by CindyB. I love the use of white space while using the hexagonal paper!