Welcome to March. This month our Feature Designer is Maggie from Mags Graphics. She was wonderful about answering my questions so that all of you could get to know her a little better.
How did you get started in digital scrapbooking?
I've been scrapbooking in some form or another since I was 15 years old. My very first albums were made with construction paper albums, Elmer's Glue, and quotes from magazines. When I went to my first Creative Memories party, I bought just about everything, ripped apart my old albums, and re-made them in acid-free, lignon-free, Creative Memories products!

In 2001, I became a stay-at-home-Mom. I started learning Paint Shop Pro to make animated graphics and stumbled upon the now-defunct Digital Scrapbooking Place and realized that I could merge my computer skills with scrapbooking!
What made you decide to design?
Once I realized that I could use Paint Shop Pro to make layouts, I wanted to figure out how to make the kits that I needed for my own layouts. Those early "kits" were, honestly, TERRIBLE, but I kept at it, joining small stores to get better and better. I've been designing as my "job" since 2009.
What do you use to create your designs (program, additional tools, etc.)?
I use Paint Shop Pro and CS2 to design. I use MyMemories Suite 8 for my own personal layouts – because it's fast.
Describe your design workplace.
Why don't I show you… I have my office in our basement – filled with my favorite NERD TOYS!
What is your favorite thing about designing?
I scrap with the kits I make so I love to be able to know that when my kids look through their albums, that most of the kits in there were created by me.
What is your favorite kit currently in your GS store and why?
I love the "NERD" kits – "Across The Galaxy" is a Star Wars-themed kit, "Wizard World" is a Harry Potter-inspired collection, and "Go! Catch 'Em All" is a Pokemon Go set!
What was your first job?
Technically, I started babysitting when I was 9 years old. I made most of my spending money babysitting all the way up through high school and college.
How many languages do you speak? What are they?
Just English
What's your favorite holiday?
Christmas. I could listen to Christmas music and watch Hallmark Christmas movies all year around.
What is your favorite family holiday tradition?
I love celebrating Christmas with my family.
What three things do you think of most each day?
My family, my scrap business, and whether I can take nap.
If you had a warning label, what would yours say?
WARNING: UNFILTERED!
Is there anything you wished would came back into fashion?
Peg-rolled jeans, and big 80's hair 😉
Do you collect anything?
Um… Yeah! I'm a HUGE Buffy the Vampire Slayer Fan as well as a fan of Harry Potter, The Walking Dead, Outlander, Orphan Black, etc. I have over 100 Funko Pop characters and was one of Funko's Fanatics of the week back in November.

IMAGES of my collection:
If you were a super-hero, what powers would you have?
Telekinesis and I want to be able to fly.
Aside from necessities, what one thing could you not go a day without?
My cell phone.
How would your friends describe you?
Loyal, quirky, definitely unfiltered!
If you were a fruit or vegetable, which one would you be?
Neither. I'd be dessert!
What would you prefer as a second home: Mountain cabin, beach house, or big city condo?
Mountain House
Thanks Maggie. These answers are just delightful and make me smile reading them.
Make sure to check out her GS Store, her FB page, and her FB group. Also, make sure you are grabbing the daily download from the blog each day. She has a few coordinating packs in the store that go with the daily download.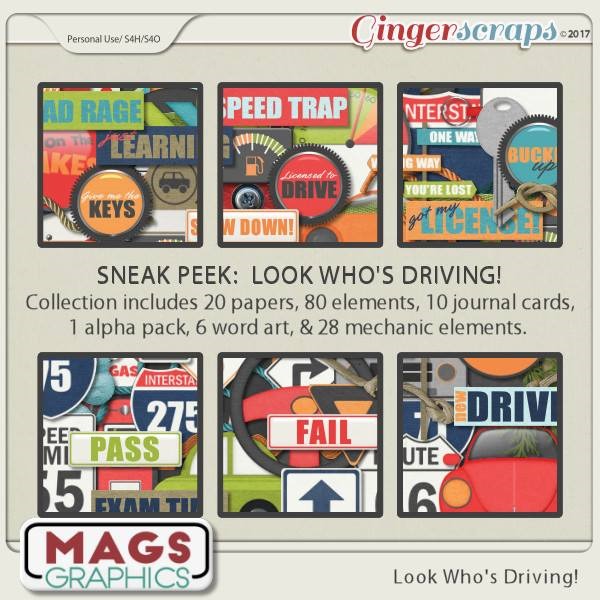 And – now that you've read this far, I have a treat for you. Her store is on sale plus she is sharing a coupon with us.
I hope you have enjoyed getting to know Maggie as much as I have. Happy Scrapping!