The month of pinks and reds has completed and it's time for the month full of sunshine and rainbows. And little green leaved items decked with gold. March is here, and it's time to celebrate!
It is the First of the month, and that means the revel of our new Buffet!!
Don't forget to check out the Buffet Bundles, one easy click to add bundles of Buffet goodies to your cart, and an amazing value too!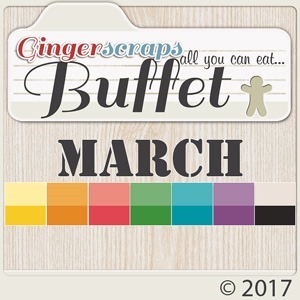 The designers all had their own take on what the colors and theme said to them! I love the variety!
The designers definitely each made the palette their own and came up with some gorgeous designs, each unique but working so well with the other designers' creations
The CT did such a great job showing how well all of the kits blend. They all did wonderful work!
This is just a few of the layouts. Keep an eye out in future newsletters to see more. Maybe even one of yours, if you make sure you put it into the Buffet section of the gallery!
Remember when you spend $10 in the store, you get a great new collab!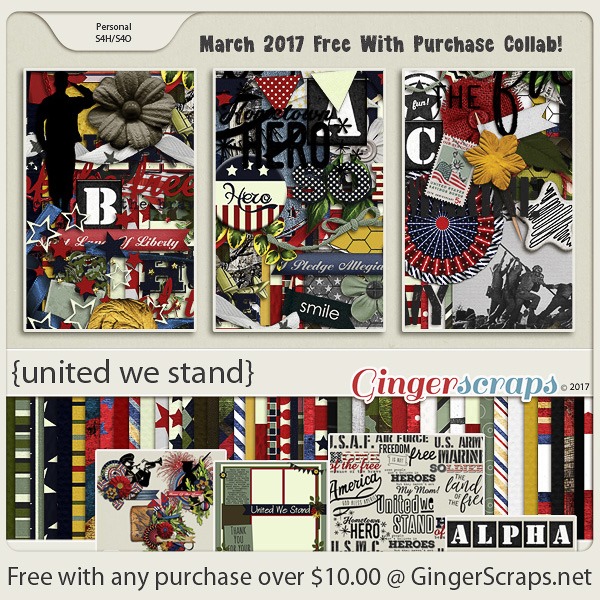 https://store.gingerscraps.net/GingerBread-Ladies-Collab-United-We-Stand.html
This month's Monthly Mix is called "Let Spring Begin"! It is a gorgeous kit created by Just So Scrappy, JoCee Designs, Seatrout Scraps, Laurie's Scraps and Designs. Go have fun in the snow!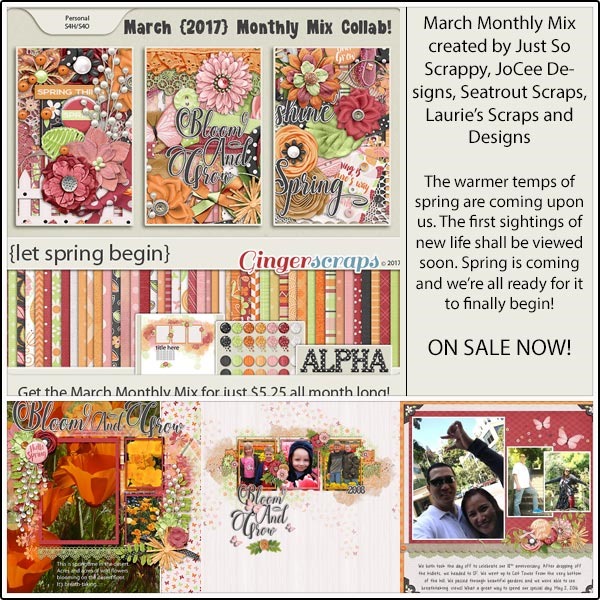 https://store.gingerscraps.net/Monthly-Mix-Let-Spring-Begin.html
The new daily download is here!
Before I show it, here's last month's: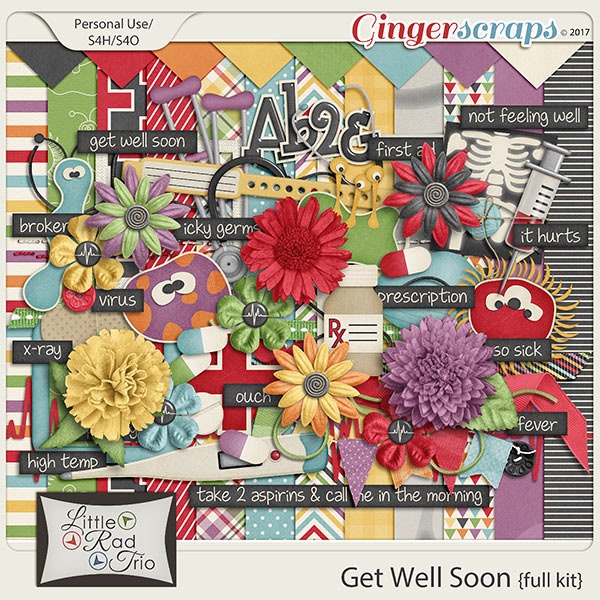 https://store.gingerscraps.net/Get-Well-Soon-full-kit.html
And here's this month's: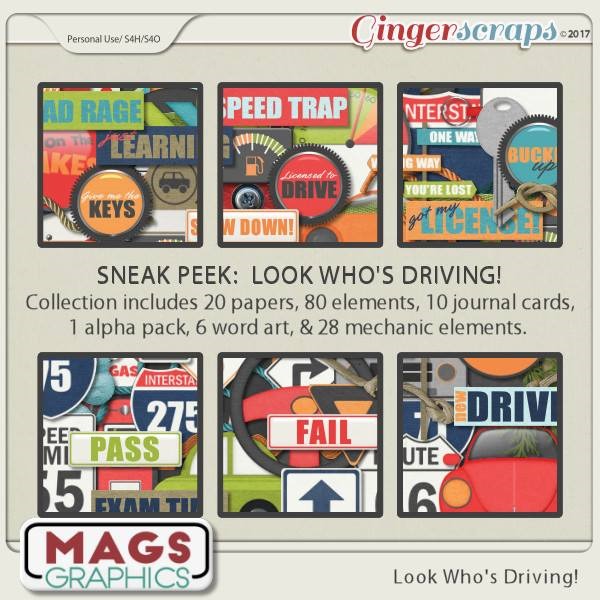 https://gingerscraps.net/gsblog/2017/03/dd-mar-01-3/
This month's is fitting as the winter is the time when everyone gets sick!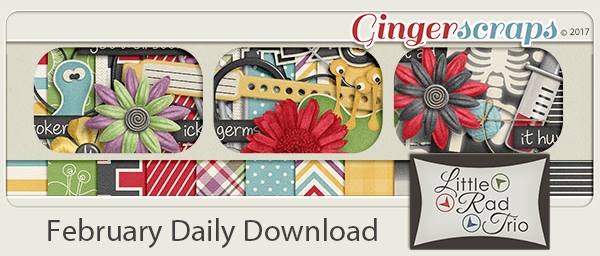 https://gingerscraps.net/gsblog/2017/02/dd-feb-01-4/
Remember, the download is kept up for 5 days, and then it is taken down. If you miss pieces, the kit will be available for purchase on the first day of the following month.
Remember, if you complete 10 challenges, just ten, you get a free kit as well!!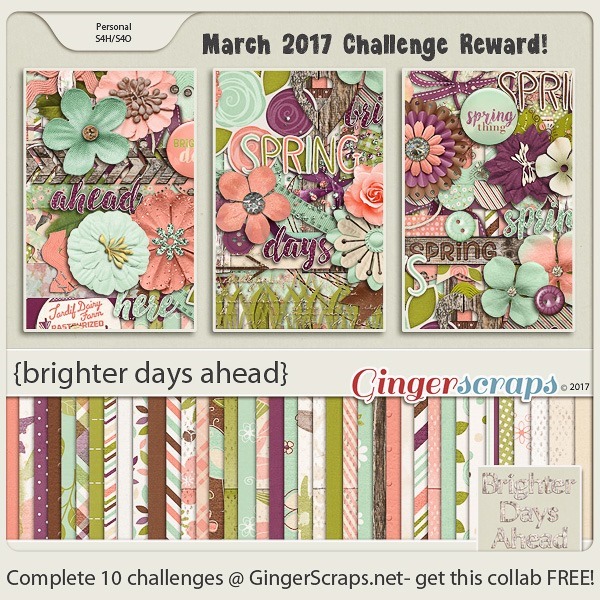 I know I'm going to make sure I do my 10 challenges for THIS, that's for sure