April Fool's! No, not really! I promise! Everything you read in this newsletter can be believed!
INCLUDING: the announcement of the winners for Survivor: Digi-Land! Before we announce them, though, I do have to show off all the new stuff! New buffet, new daily download, new monthly mix, new designers, even a new kit you can earn! This is no joke!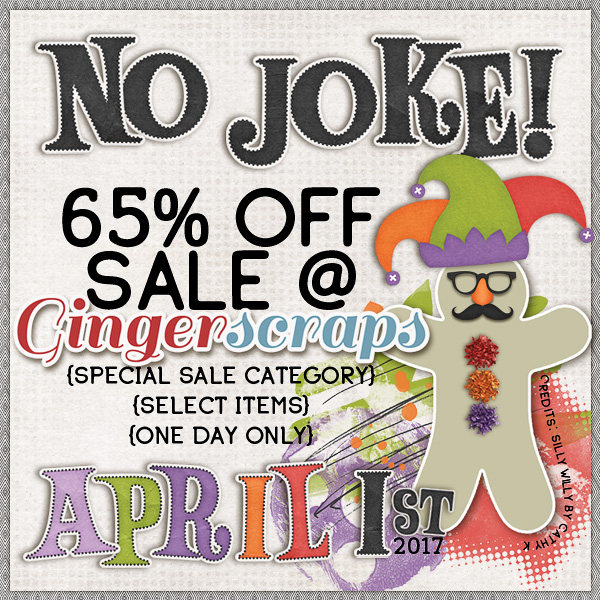 65% off 24 hours only (sale ends promptly at 11:59pm EST)
*APRIL 1st* NO JOKE 65% OFF!
It is the First of the month, and that means the revel of our new Buffet!!
Don't forget to check out the Buffet Bundles, one easy click to add bundles of Buffet goodies to your cart, and an amazing value too!