Don't adjust your screen! It really is August! Can you believe it? August is the month of peaches, eye exams, picnics, and catfish, so go out, go forth, and have lots of food, see everything clearly, and spend some time with friends and family before school starts back up!! Take lots of pictures so that you can play around with this month's new buffet, which has the most gorgeous of palettes! This month's Free With Purchase is bound to create some buzz!! This month's Monthly Mix will remind you of times gone by! And the Challenge Reward will remind you that it's always about a life that's good!
It is the First of the month, and that means the revel of our new Buffet!!
Don't forget to check out the Buffet Bundles, one easy click to add bundles of Buffet goodies to your cart, and an amazing value too!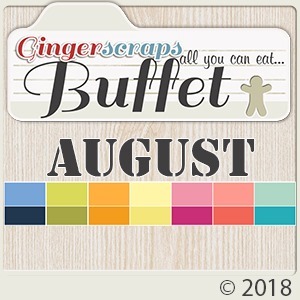 The designers all had their own take on what the colors and theme said to them! I love the variety!
The designers definitely each made the palette their own and came up with some gorgeous designs, each unique but working so well with the other designers' creations
The CT did such a great job showing how well all of the kits blend. They all did wonderful work!
This is just a few of the layouts.
Remember when you spend $10 in the store, you get a great new collab! Don't worry! It's stinger free!!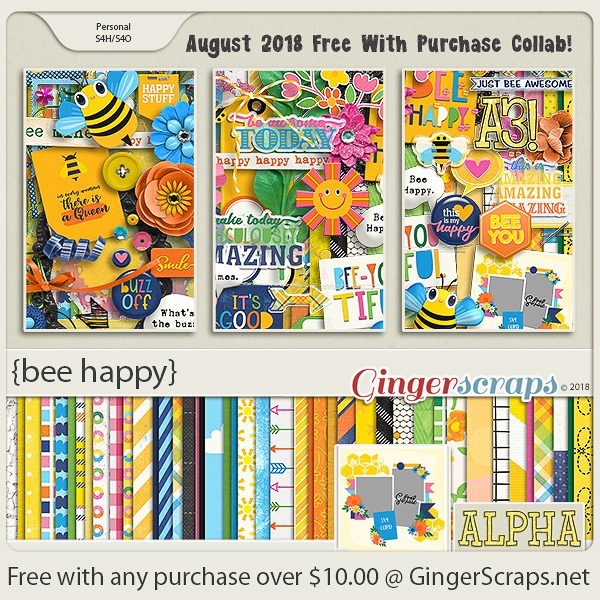 https://store.gingerscraps.net/GingerBread-Ladies-Collab-Bee-Happy.html
This month's Monthly Mix is all about going back to a simpler time! This kit has the perfect color palette for August!! Diner Days was created by BoomersGirl Designs, Just So Scrappy, Tinci Designs, Wimpychompers, and Luv Ewe Designs.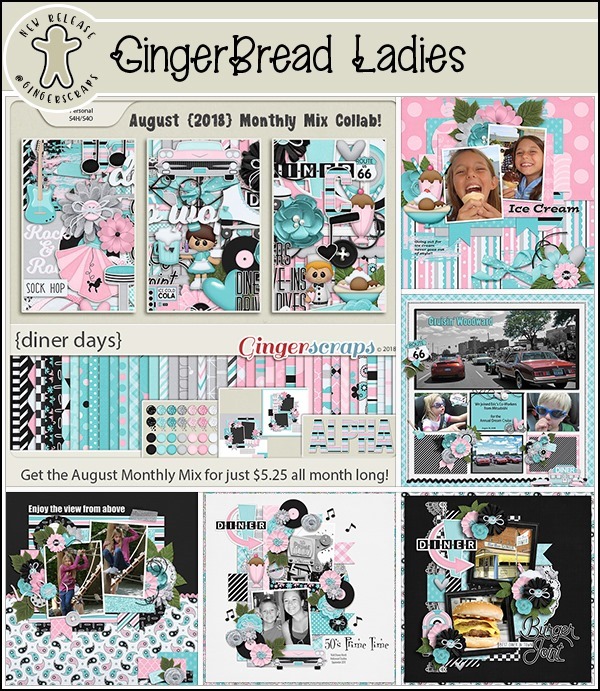 https://store.gingerscraps.net/GingerBread-Ladies-Monthly-Mix-Diner-Days.html
I cannot believe how fast the year is flying by and we're already ready for a new Daily Download!
Before I show you August's, I have to show off July's! It was created by CathyK Designs and Dear Friends Designs!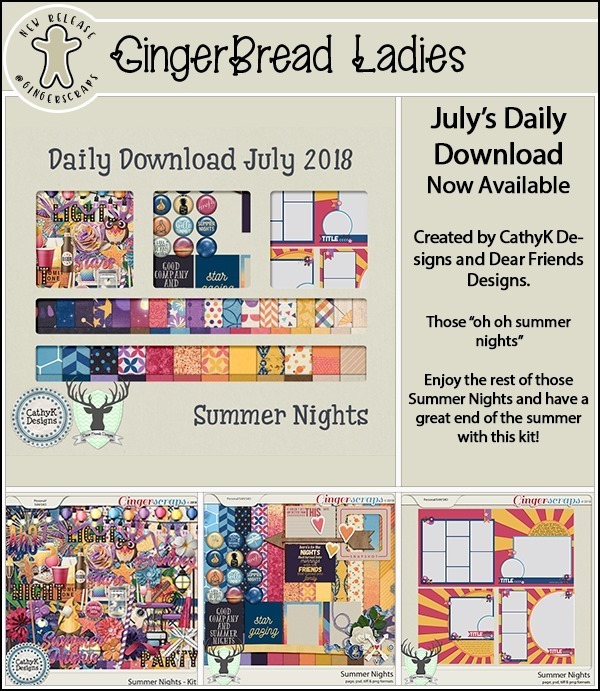 There's no links quite yet if you missed a piece, but keep an eye out and I know it will be ready soon!
And here is August's! It looks so yummy.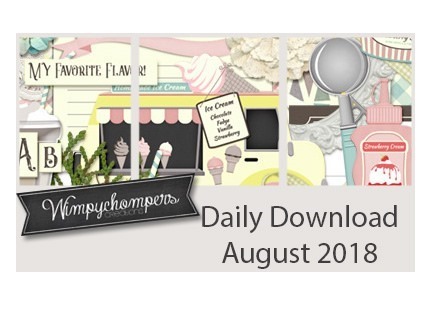 https://gingerscraps.net/gsblog/2018/08/dd-aug-01-5/
Remember, the download is kept up for 5 days, and then it is taken down. If you miss pieces, the kit will be available for purchase on the first day of the following month.
This month, we have a new designer joining us for a bit!
Farrah, of For the Love of Scraps!
We asked for a quick bio, and this is what she had to share with us:
My name is Farrah I'm from Charleston, WV.
I have been designing since 2004 and starting making clipart exclusively in 2017.
I am a mom of 3 boys and one beautiful little granddaughter.
I also work full time as a Cardiac Monitor Tech.
I love making cute little images that can easily be used in your kits or card making.
Make sure you check out her store and see what she has for you!
https://store.gingerscraps.net/For-The-Love-Of-Scraps
Remember, if you complete 10 challenges, just ten, you get a free kit as well!!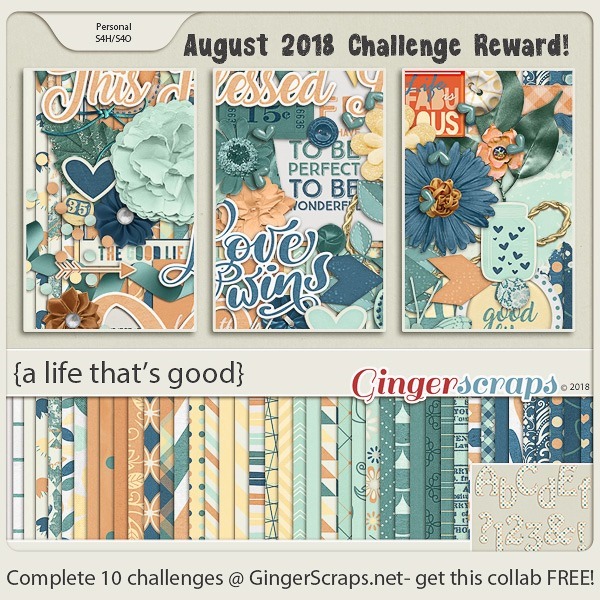 Is there anything better than a life that's good?