Colorizers, by Snickerdoodle Designs, are a new product here at Ginger Scraps. But what are they and what do you do with them?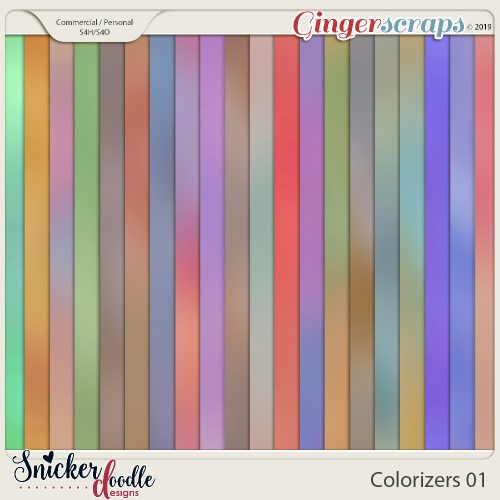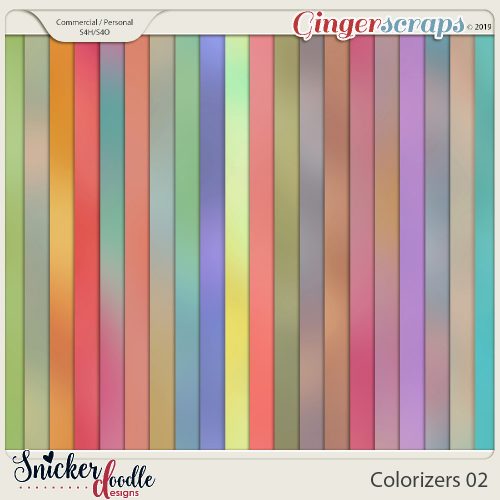 Hi! I'm Karen, of Snickerdoodle Designs; and I'm here today to show you how to use my Colorizers to easily add color to your digital scrapbook papers, text, elements, and shapes.
I've prepared a 2-minute video to show you how easy Colorizers are to work with. Take a look at the video, and then scroll down for 4 additional ways to add color to your digital scrapbooking projects.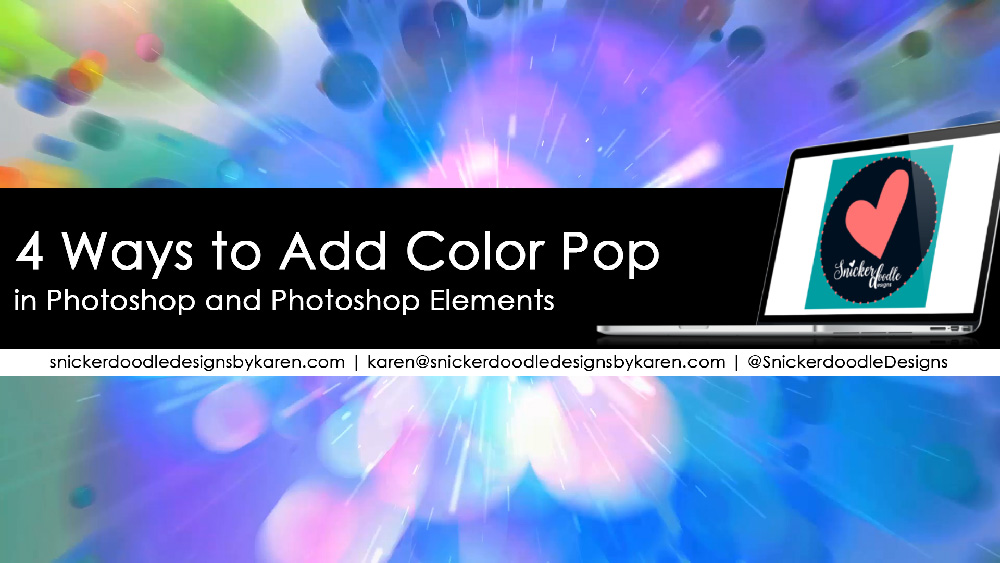 1. Changing the Color of an Element
Many designers include graffiti, doodles, or other graphic elements in their digital scrapbooking kits.   They are usually provided in papers or colors that coordinate with the designers kit, which makes them super easy to use. But if you love a specific graphic and want to use it with a kit of a different color palette, using a Colorizer is a fast and easy way to achieve that goal.
Here is a piece of graffiti from This is Me November Graffiti. While it coordinates beautifully with the kit, it is also a piece that could easily be used on any scrapbook page with a simple recolor.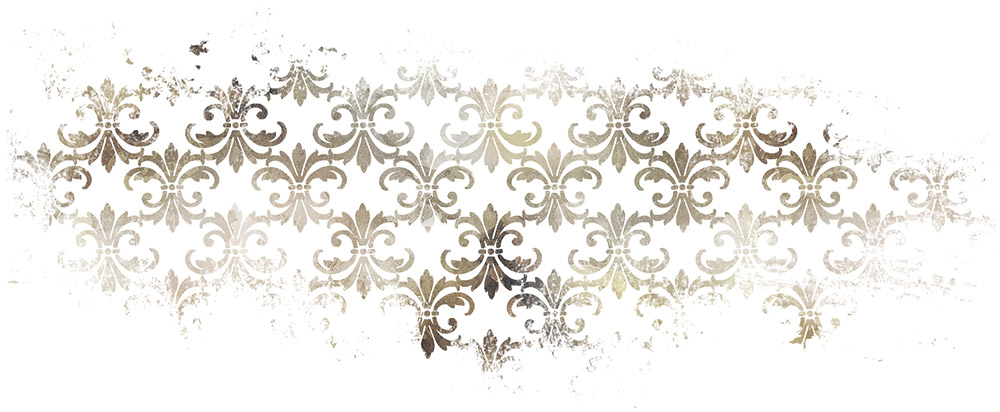 We could add a Hue/Saturation Adjustment Layer, to change the color, from brown to blue in this example.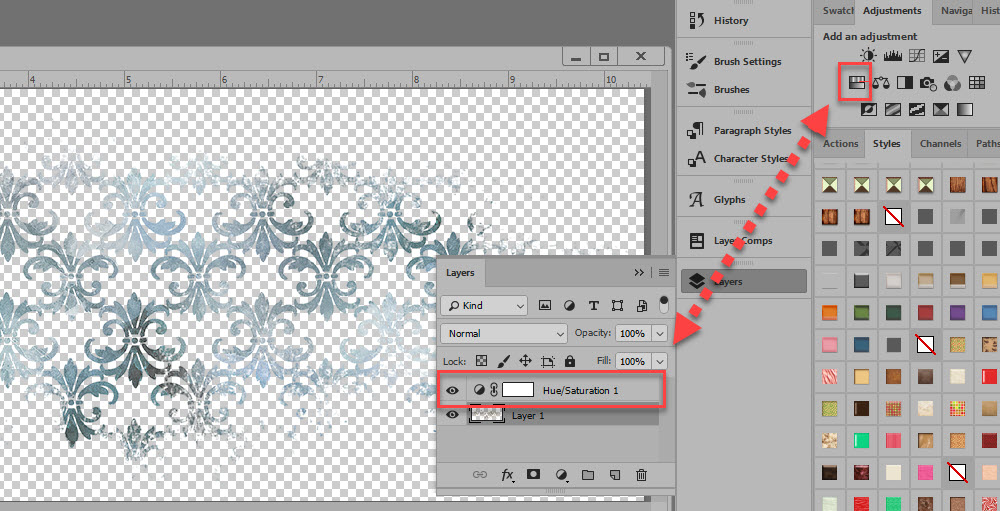 But if we wanted to add multiple colors to the design element, using a Colorizer is a quick method. Place a Colorizer above the graffiti and clip the Colorizer to the mask, and you're done! The variegated color adds a unique flavor to this piece.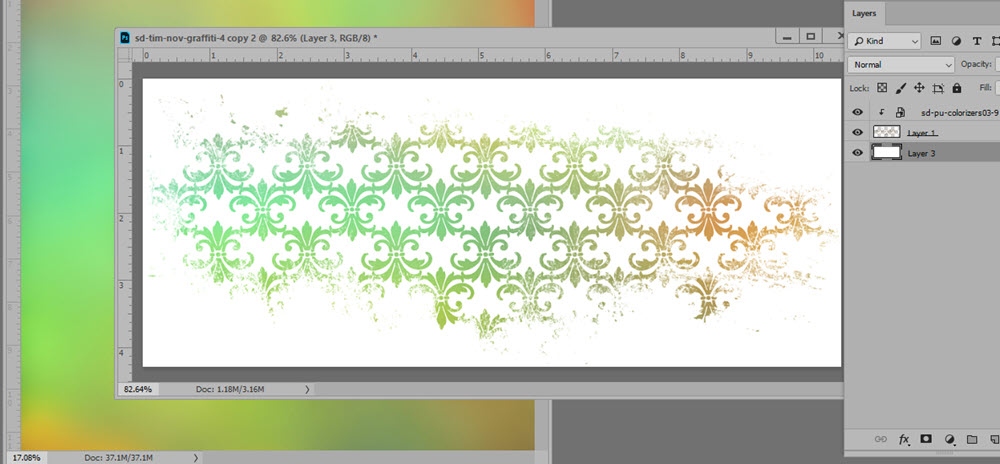 2. Coloring Black Stamps
Stamps can add great interest to our pages. Most often they are black or gray in color. We can blend them into our backgrounds, colorize them, and apply Styles to them. Another quick way to color black elements in with Colorizers.
This is an element from "You Color my World." In the kit, it is colored, but I have made it Grayscale for this tutorial. I am going to use Colorizer #8 from Pack 1 to quickly color this Stamp.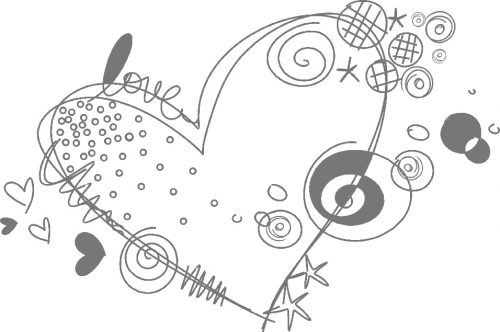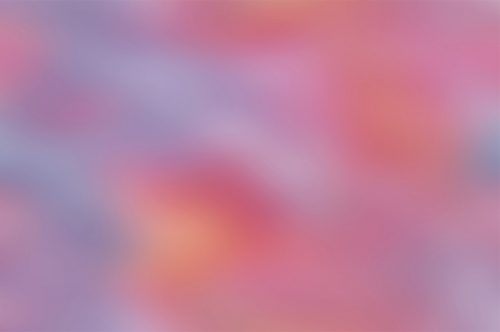 I clipped the Colorizer to the stamp and experimented with Blend Modes. We can get a variety of different effects, based on the color of the stamp and the color of the Colorizer that we are using. In this example, Hard Light gives the best result. Sometimes just clipping a Colorizing to an image adds enough color, so you don't need to do anything else. How easy is that?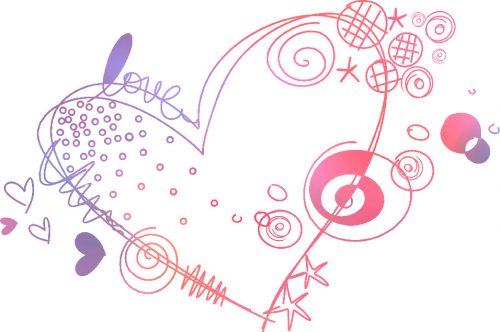 If you really want to play and experiment try adding a Levels or Curves Adjustment, or a Brightness / Contrast Adjustment. Or use 2 Colorizers – one Colorizer for half the stamp and a second Colorizer for the other half of the stamp.
3. Coloring Grayscale Backgrounds, Basic
No matter what type of grayscale background you have handy, whether it is plain or patterned, using a Colorizer is a quick way to create a lovely background paper.  Place a Colorizer on the layer above your grayscale background and experiment with Blend Modes of the Colorizer. (Grayscale paper from Crumpled Textures 01).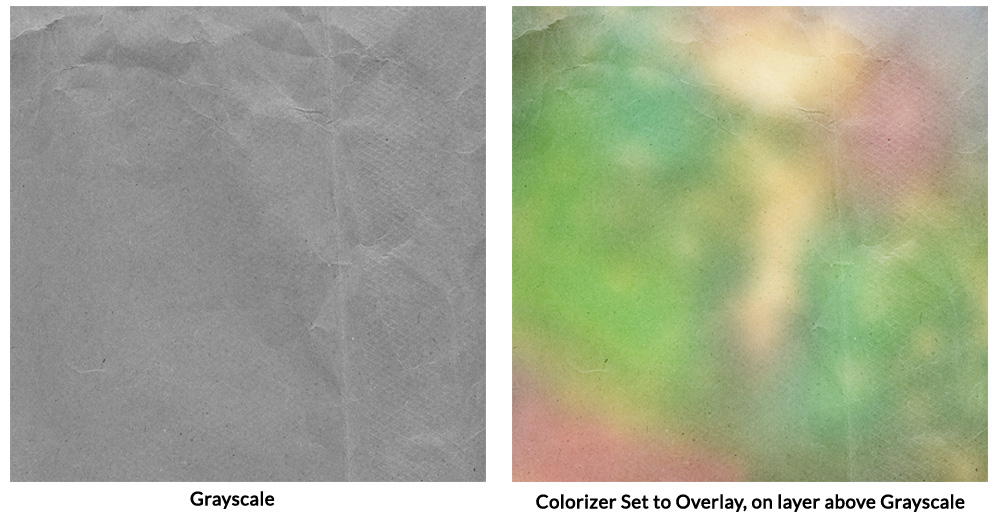 4.
Coloring Grayscale Backgrounds, Advanced
If you want a little more fun with the Colorizers, start with an artsy, mixed media background. The texture I am using for this example is from my Artsy Textures 01, #6. I placed the Colorizer on a layer above the grayscale texture and changed the Blend Mode of the Colorizer to Screen.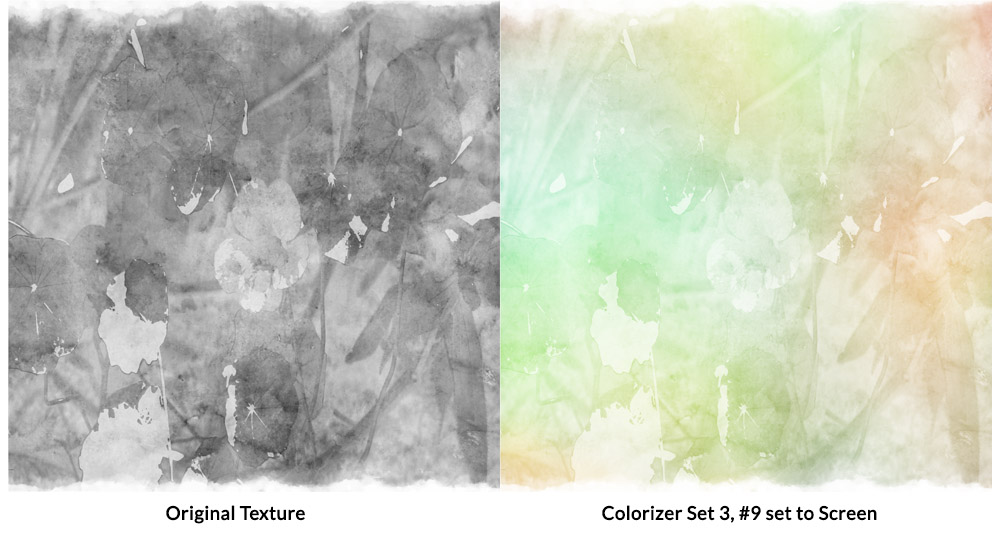 Next, I merged the grayscale texture and the Colorizer to create one layer.  I placed the merged layer above a Crumpled Texture and changed the Blend Mode of the merged paper to Difference.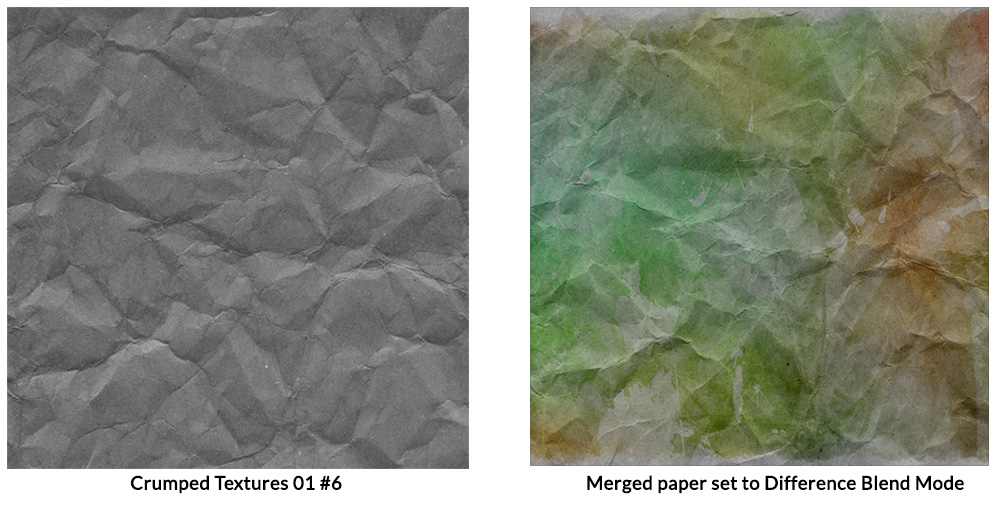 It was way too dark for my taste, so I added a Levels Adjustment, followed that with a slight Curves Adjustment. I was happy with that result.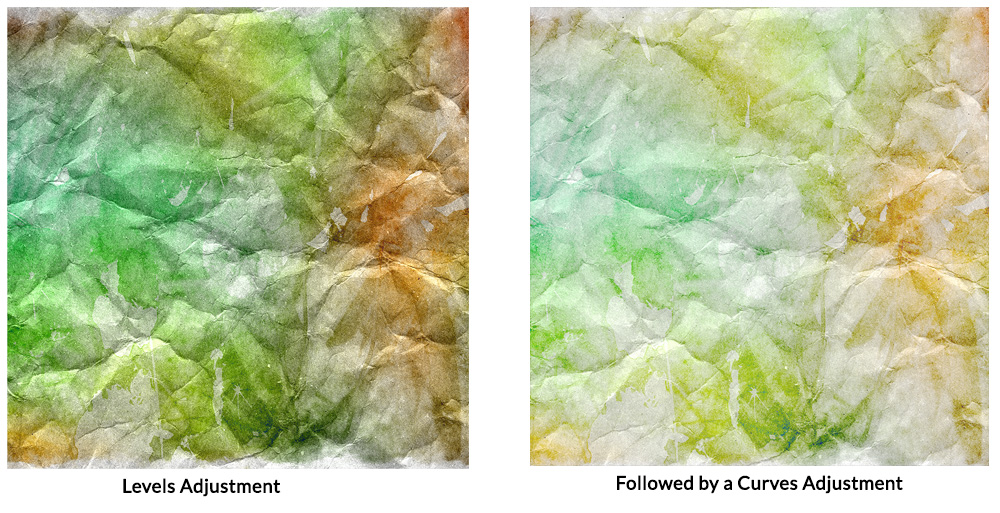 Colorizers were designed to give you a multitude of options. You can get fabulous results by just using one Blend Mode, or you can use multiple techniques to get the effect you want. The key to using Colorizers is to play, experiment, and just have fun!
Go ahead! Give it a try!  Here's a sample for you to experiment with. Just click on the image to download.
If you would like to download a PDF of this tutorial, you may do so here:  4 Ways to Add Color Pop.