"On this June day the buds in my garden are almost as enchanting as the open flowers. Things in bud bring, in the heat of a June noontide, the recollection of the loveliest days of the year – those days of May when all is suggested, nothing yet fulfilled."
-  Francis King
It is the First of the month, and that means the reveal of our new Buffet!!
Don't forget to check out the Buffet Bundles, one easy click to add bundles of Buffet goodies to your cart, and an amazing value too!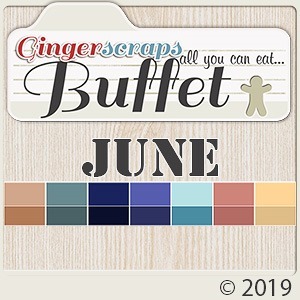 The designers all had their own take on what the colors and theme said to them! I love the variety!
The designers definitely each made the palette their own and came up with some gorgeous designs, each unique but working so well with the other designers' creations
The CT did such a great job showing how well all of the kits blend. They all did wonderful work!
This is just a few of the layouts.
Remember when you spend $10 in the store, you get a great new collab! There's something about spring with that "old time" feel!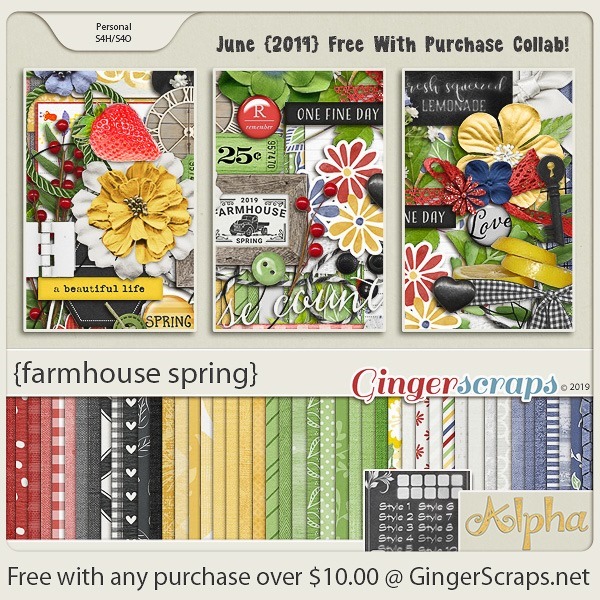 https://store.gingerscraps.net/GingerBread-Ladies-Collab-Farmhouse-Spring.html
June's Monthly Mix, Here's the Scoop, was created by Blue Heart Scraps, Connie Prince, Heather Z Scraps, and Trixie Scraps. Summer is very nearly here, and what says "SUMMER" better than ICE SCREAM?!?!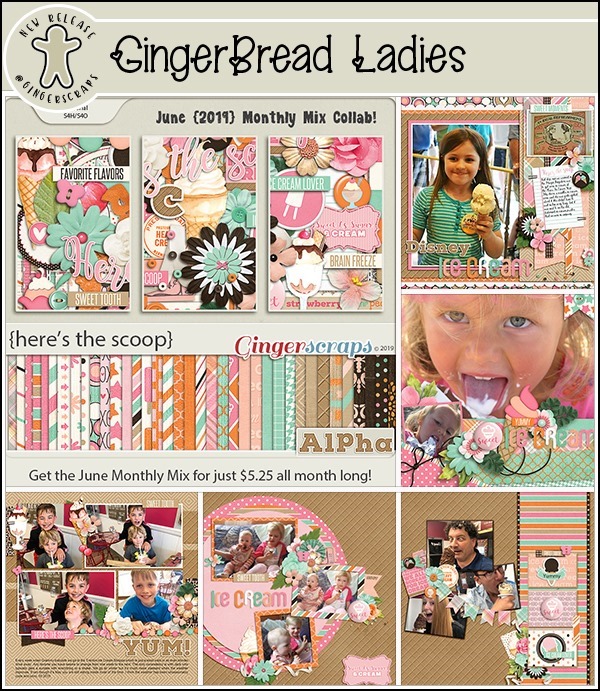 https://store.gingerscraps.net/GingerBread-Ladies-Monthly-Mix-Heres-The-Scoop.html
A new month means a new daily download! May had a great pairing of two amazing designers, and included a full series of templates AND a kit!
Keep an eye out for links!
June is another combination of two designers with templates and a kit!

https://gingerscraps.net/gsblog/2019/06/dd-june-1/
Make sure you get all the pieces while you can!
Remember, the download is kept up for 5 days, and then it is taken down. If you miss pieces, the kit will be available for purchase on the first day of the following month.
And our new guest for June is Karli-Marie of KM Ink. Digital Designs!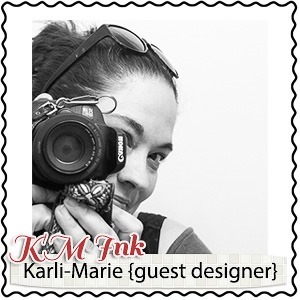 And when we asked for a little bio from her, here is what she had to share:
Hey there fellow traveler! I am Karli-Marie, a technologically inclined, organizationally challenged, digital designer trying to make my way through this crazy life as a stay at home Mom of 2 boys under 2. I am also the face behind KM Ink Digital Designs! I have had a life-long love of memory keeping in both paper and digital format. My paper scrapbooking career began in high school, but I discovered the world of digital scrapbooking in 2007 and have been an avid digiscrapper since. In 2014 my love for designing digital products emerged and I opened my first shop. As a designer, I love to create beautiful things, I seek to transform the world through honest and authentic communication, and I find my bliss in helping others. It is such an honor to be guest designing for GingerScraps this month!
And here are just a few things that she has in her store!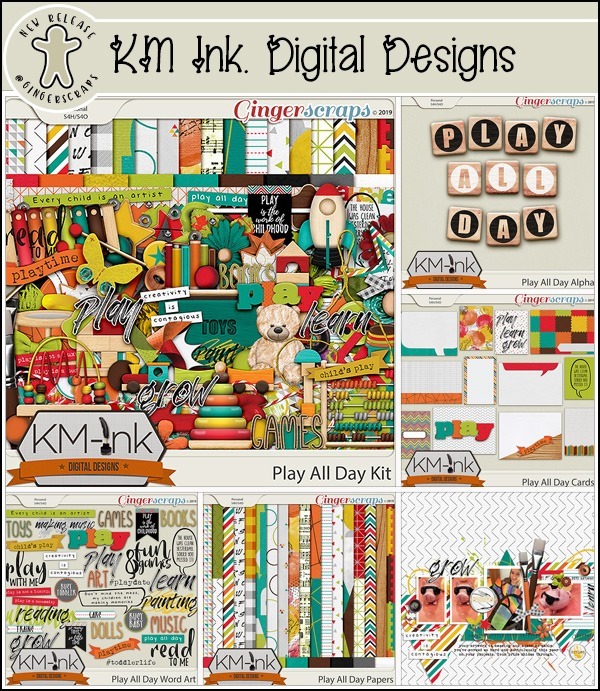 https://store.gingerscraps.net/Play-All-Day-Kit-KM-Ink-Digital-Designs.html
And she has a great sale going on as well: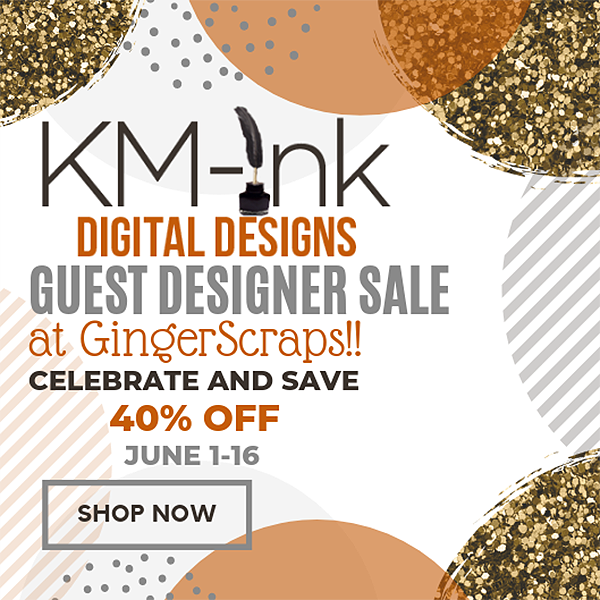 https://store.gingerscraps.net/KM-Ink-Digital-Designs
Remember, if you complete 10 challenges, just ten, you get a free kit as well!!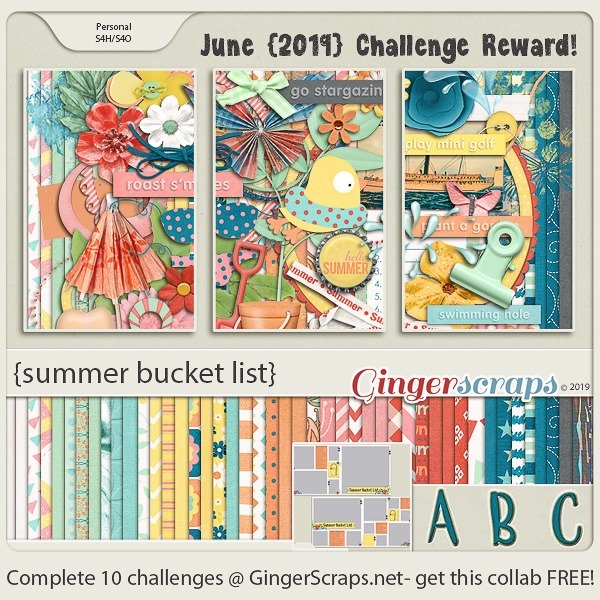 Make a list, and check it off! Summer is ON!