We're always experimenting with things at Gingerscaps when it comes to the newsletter. Did you know that recently we switched from all the links under the newsletter image to just a clickable image? Do you like it? Let us know on our Facebook!
It is the First of the month, and that means the reveal of our new Buffet!!
Don't forget to check out the Buffet Bundles, one easy click to add bundles of Buffet goodies to your cart, and an amazing value too!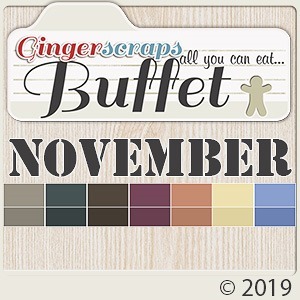 The designers all had their own take on what the colors and theme said to them! I love the variety!
The designers definitely each made the palette their own and came up with some gorgeous designs, each unique but working so well with the other designers' creations
The CT did such a great job showing how well all of the kits blend. They all did wonderful work!
This is just a few of the layouts.
Remember when you spend $10 in the store, you get a great new collab! Templates abound, trickling around like leaves.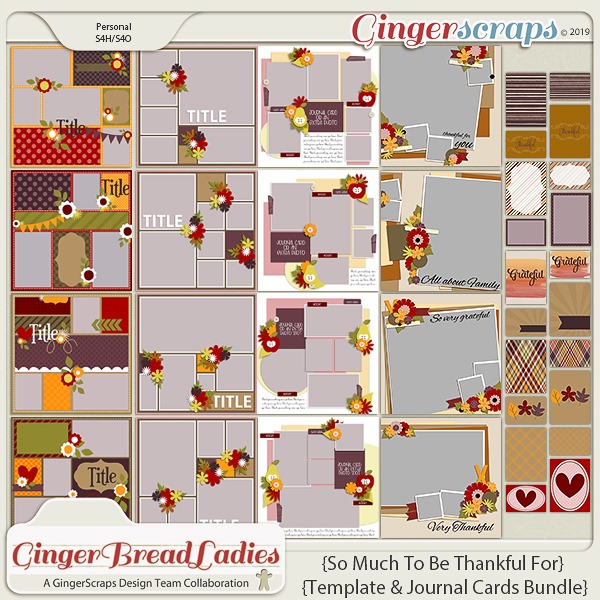 Definitely SO MUCH to be thankful for!
The Monthly Mix this month is SO pretty. The soft colors do remind you of A Fall to Remember. It was created by Aprilisa, MagsGraphics, Just So Scrappy, and Alexis Design Studio.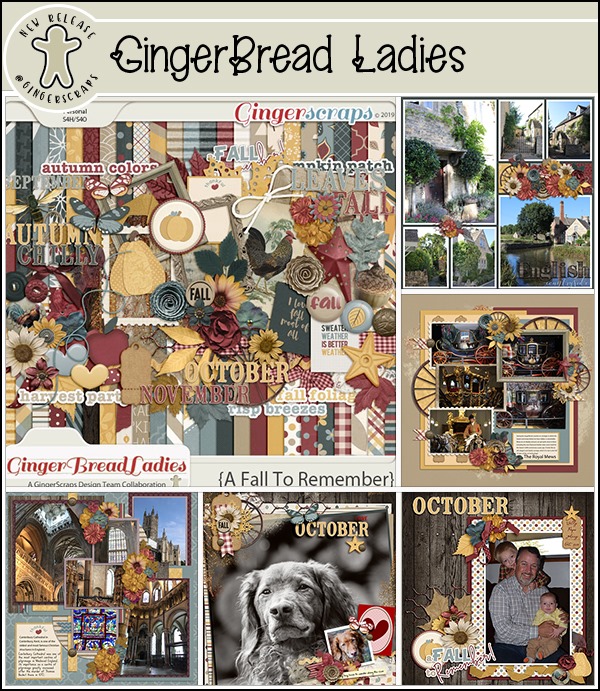 This fall will be remembered with snow before Halloween

Before we jump into November's Daily Download, let's see the full preview from October. Jennifer and JoyLynn did such a great job with this.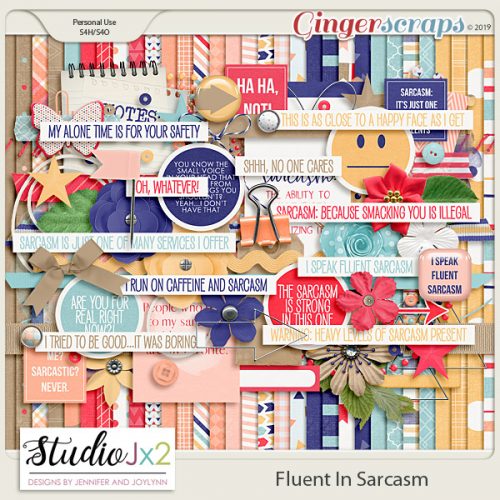 Make sure to check out their store for all get great add-ons!
Now onto November. I think I might be in love with this already. This month's daily download is brought to us by the delightful Heather Z Scraps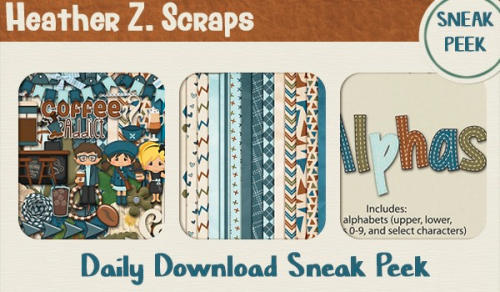 Remember, the download is kept up for 5 days, and then it is taken down. If you miss pieces, the kit will be available for purchase on the first day of the following month.
This month, we don't have just one designer guesting! We have TWO! How lucky are we?
Our first Guest Designer is Patty, of Patty B Scraps!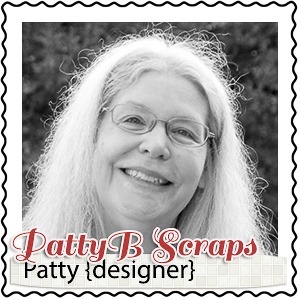 She is a gardening cat lady according to what she told us about herself:
Hi! I am Patty of PattyB Scraps.
I am retired from being a payroll specialist. My husband Terry and I live near Blair, Nebraska,
on a couple of acres. I enjoy gardening, both flower and vegetables. I love cooking, canning,
baking bread, and, most of all – eating, LOL!
If I am not designing or cooking something… I'm in the garden.
And if I'm in the garden, chances are that my cat, Erin, is watching me from nearby.
During the winter months I enjoy knitting, crochet and quilting by the wood stove.
Here are just a few things available in her store: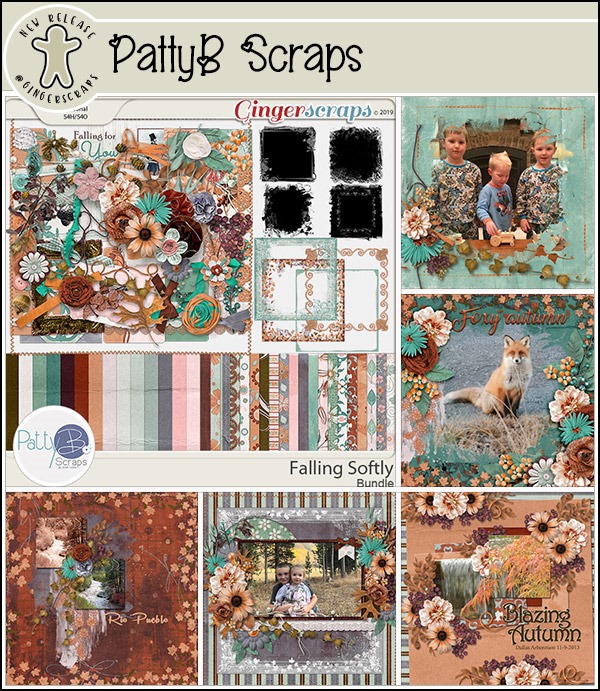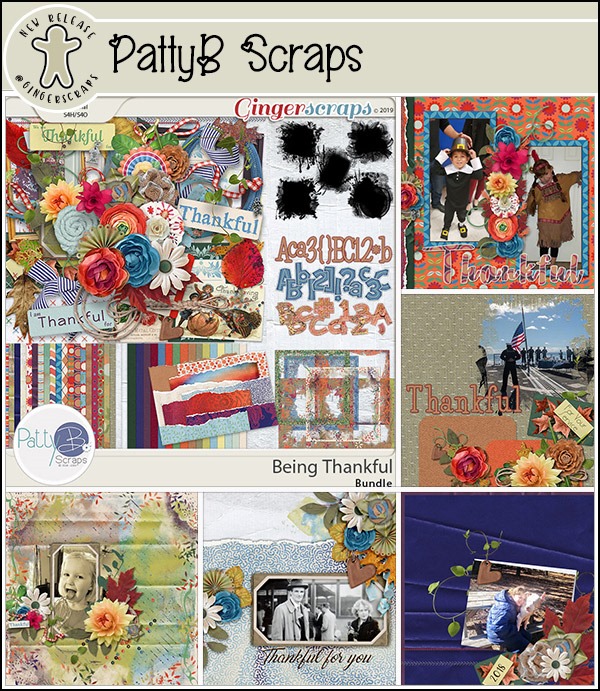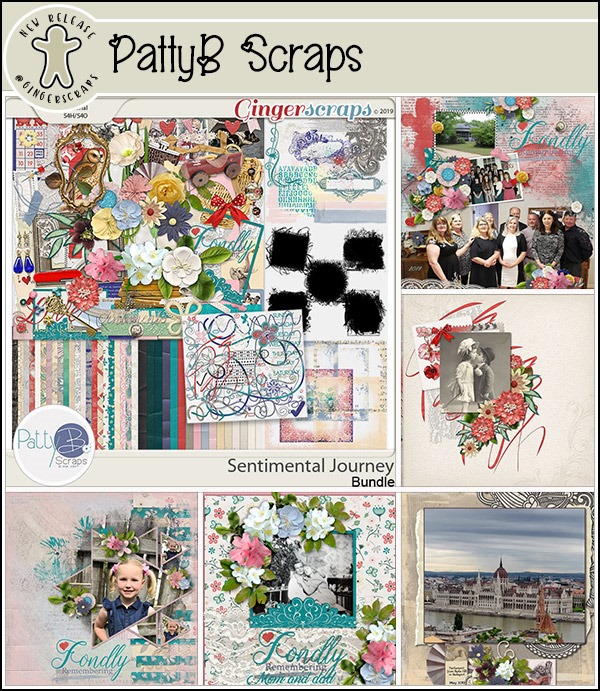 Our second guest is just as awesome! Lisa of The Cherry On Top!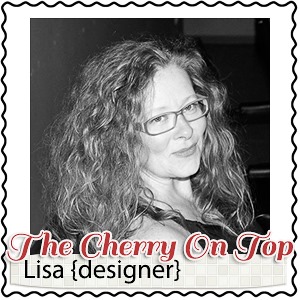 She claims to be "annoying enthusiastic" but I think that just means she'll fit just fine!
Here's more of what she had to share with us:
I'm creative obsessed and annoyingly enthusiastic. I love taking everyday experiences and turning them into something artistic. My passion is designing templates, but I love everything crafty. I currently live in Belgium and Germany, though I'm born and raised in the U.S. I'm happily married for 15 years to a Belgian. Hence, how I got here. I have two teenage boys with Autism. They keep me on my toes and force me to continually think outside of the box, which might influence me artistically. I'm absolutely thrilled to be a part of the GingerScraps community and I hope you'll join me in my scrap-a-licious antics. 😉
And this is just a snippet of what she has in her store: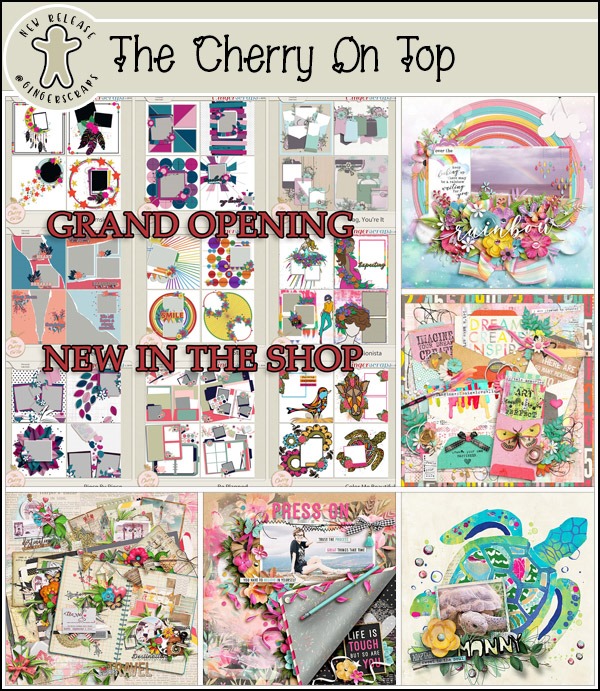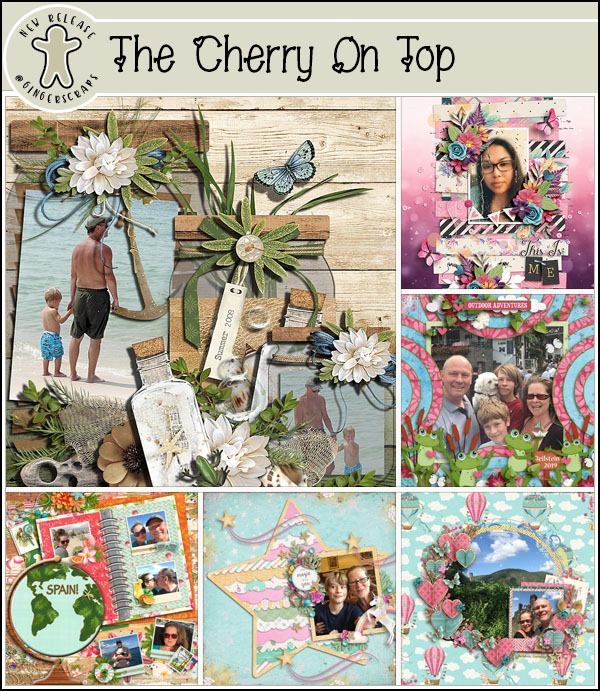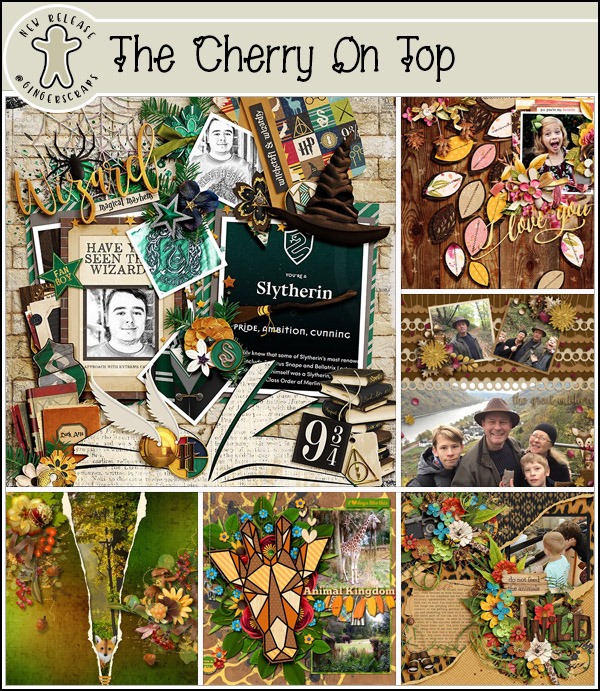 And she has a great sale going on!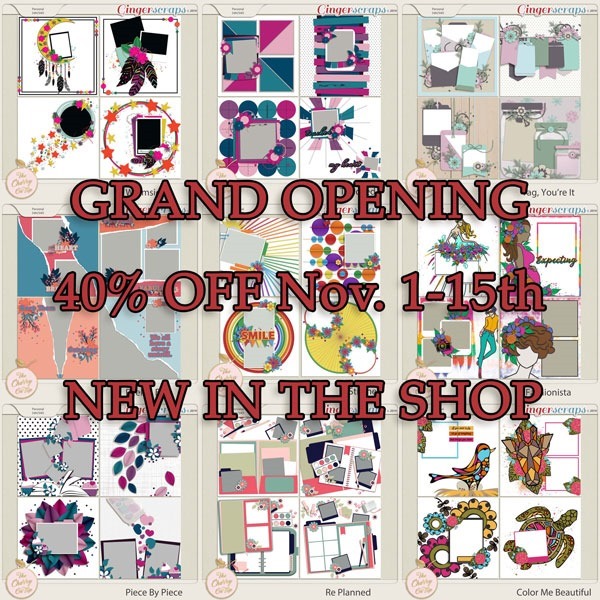 Oh, don't go away! It's ALSO FRIDAY! That means FRESH BAKED!!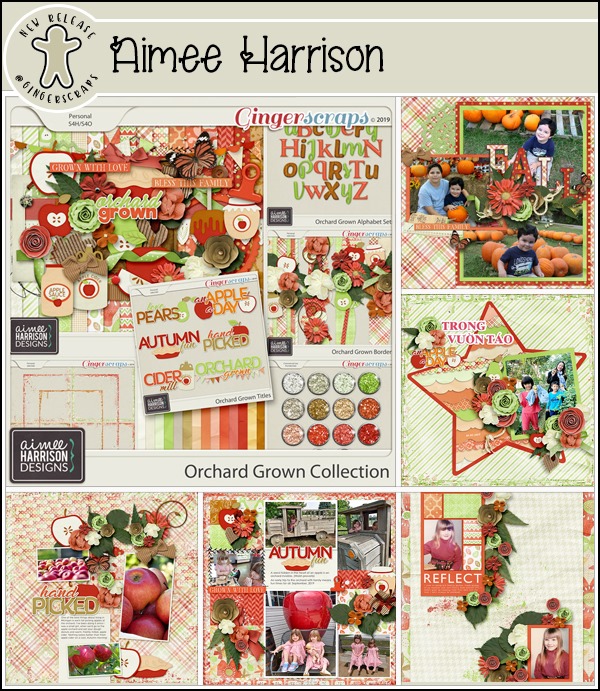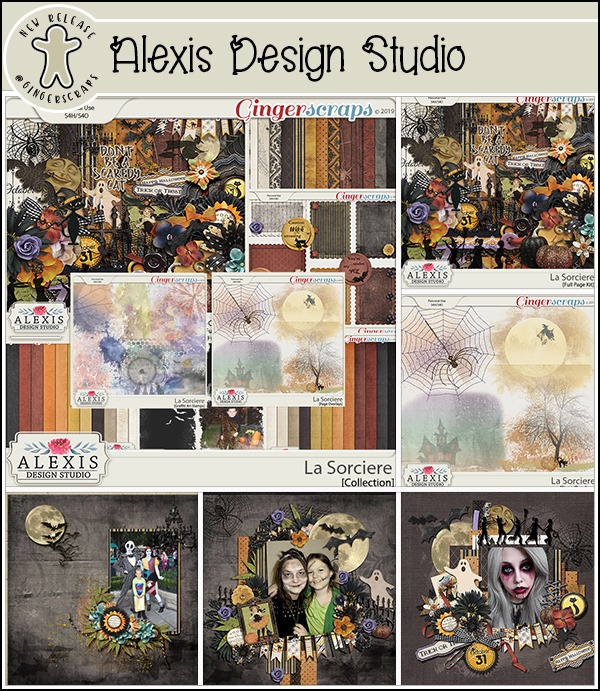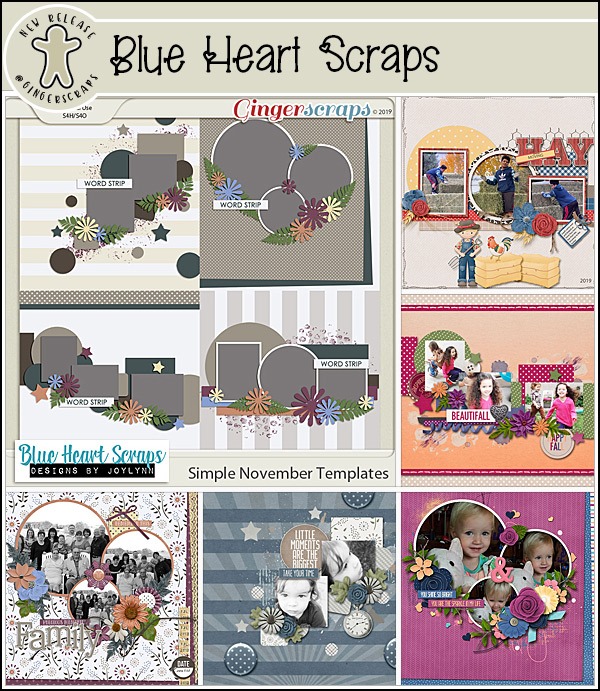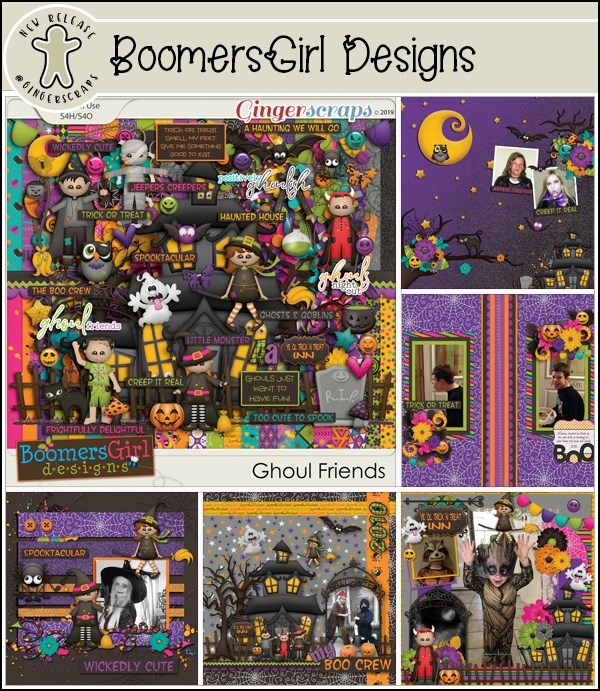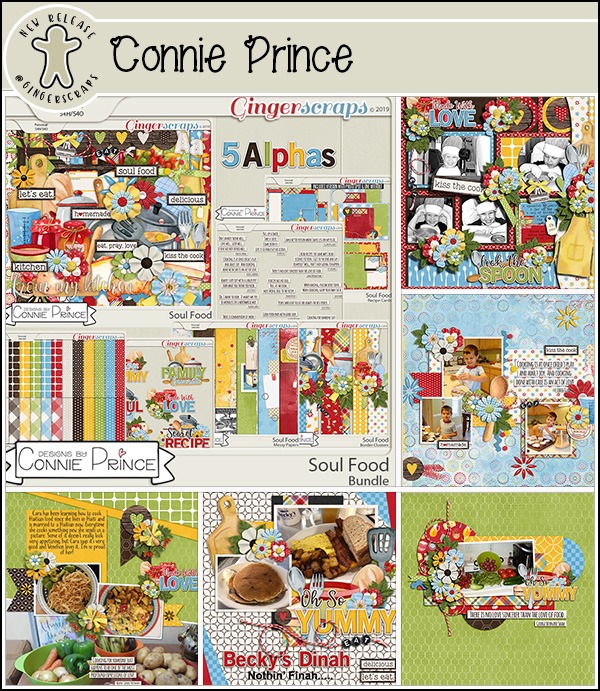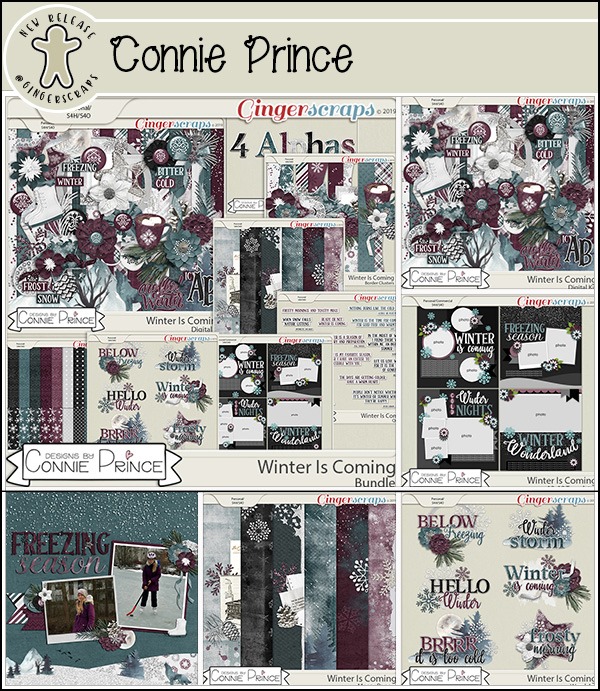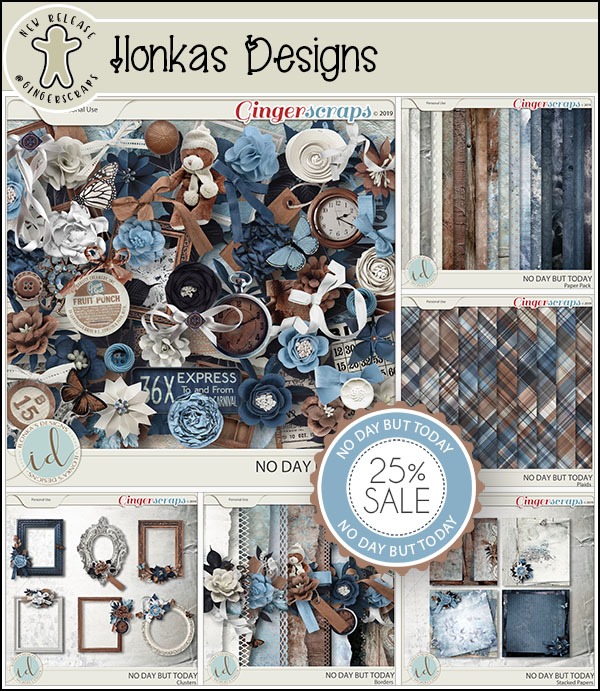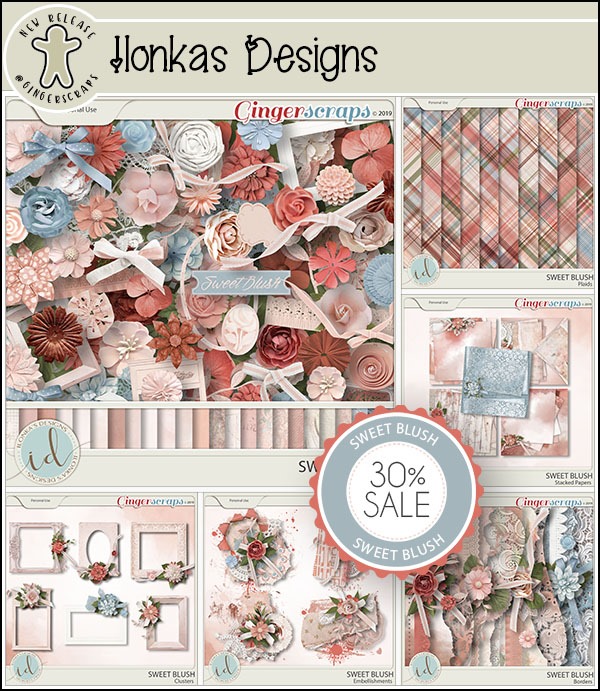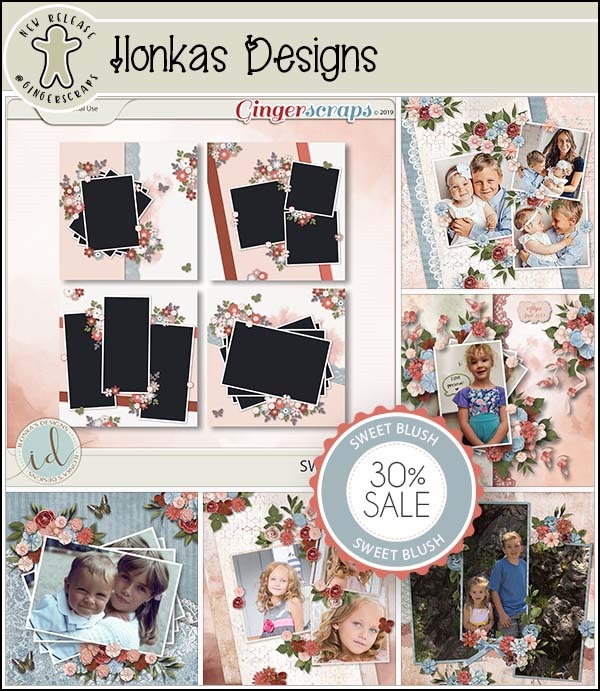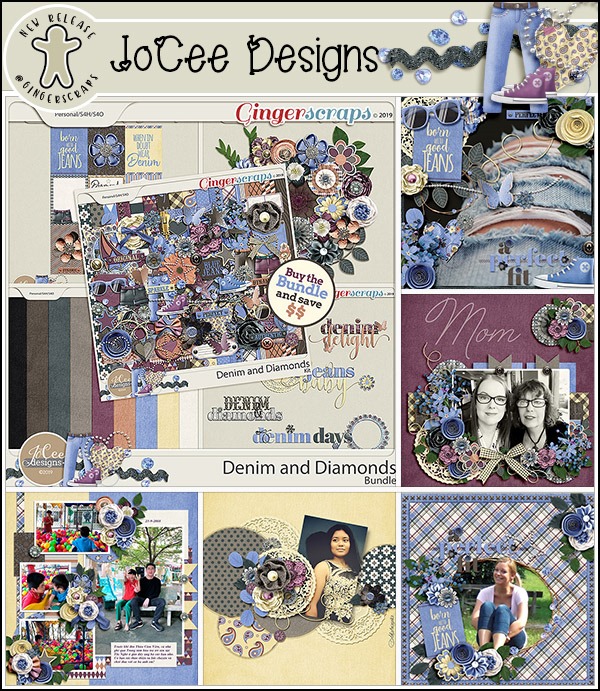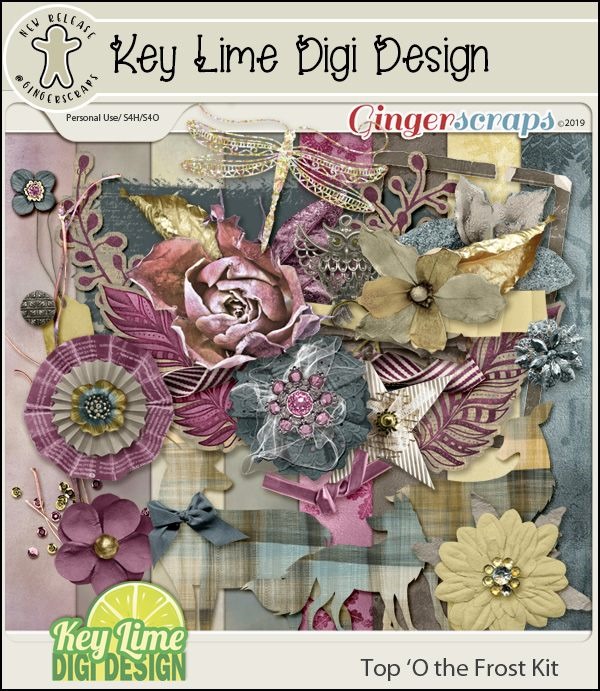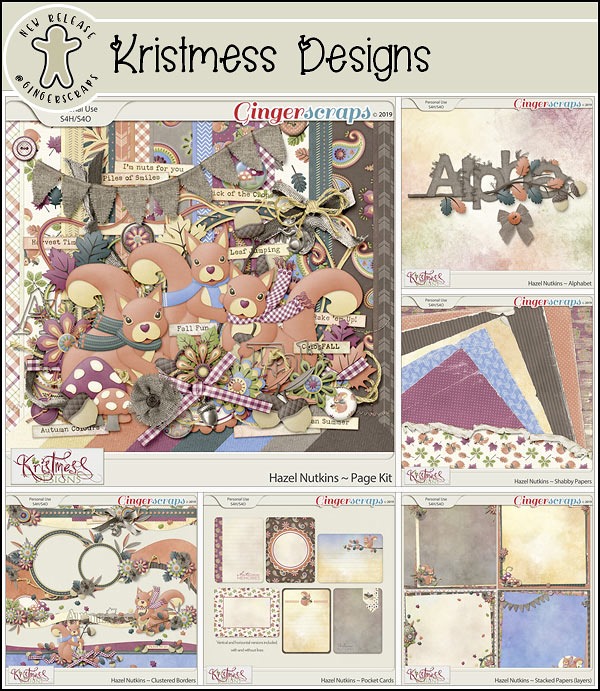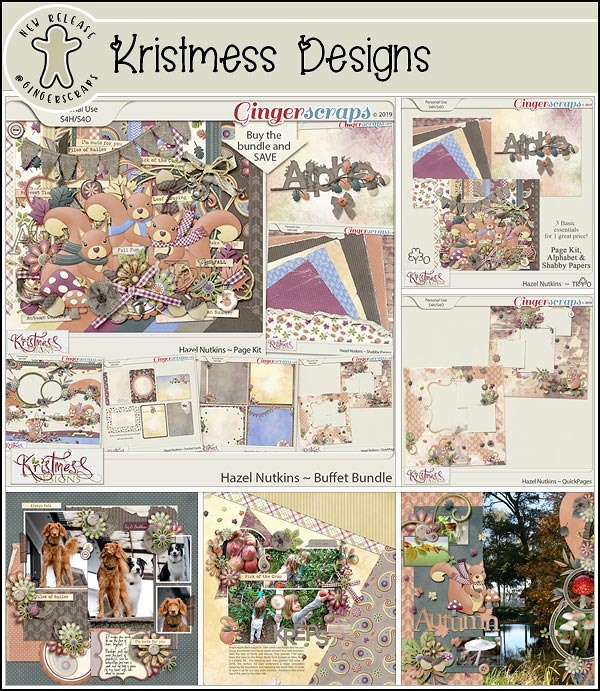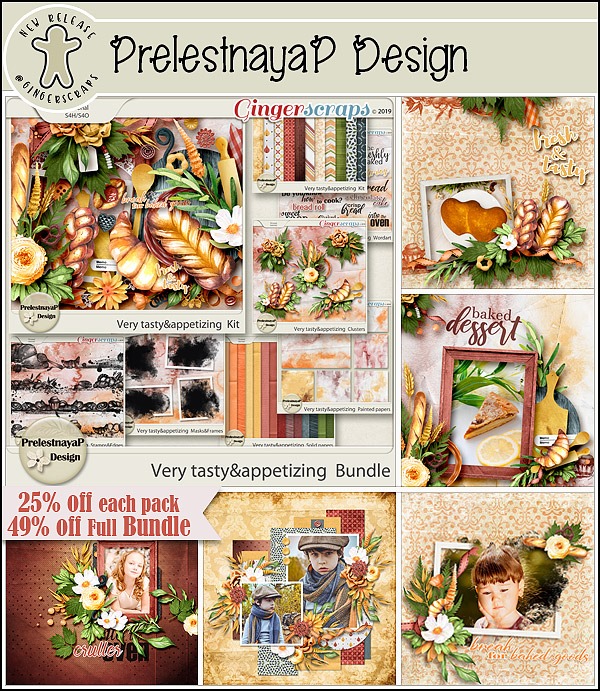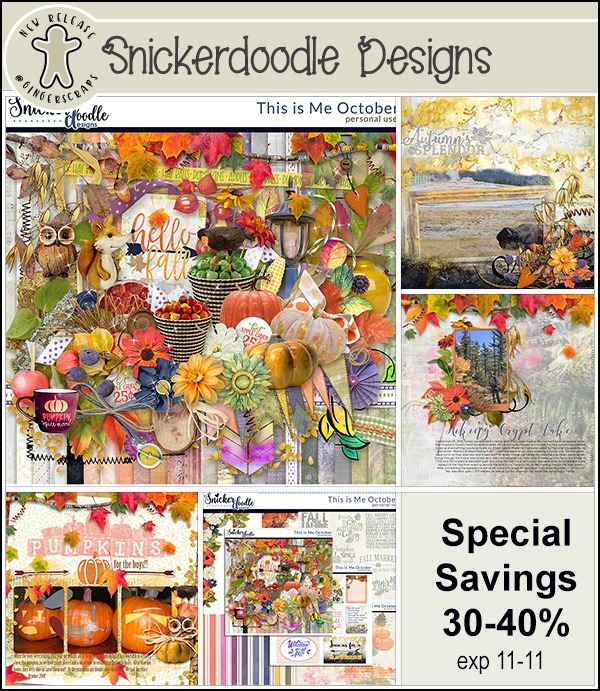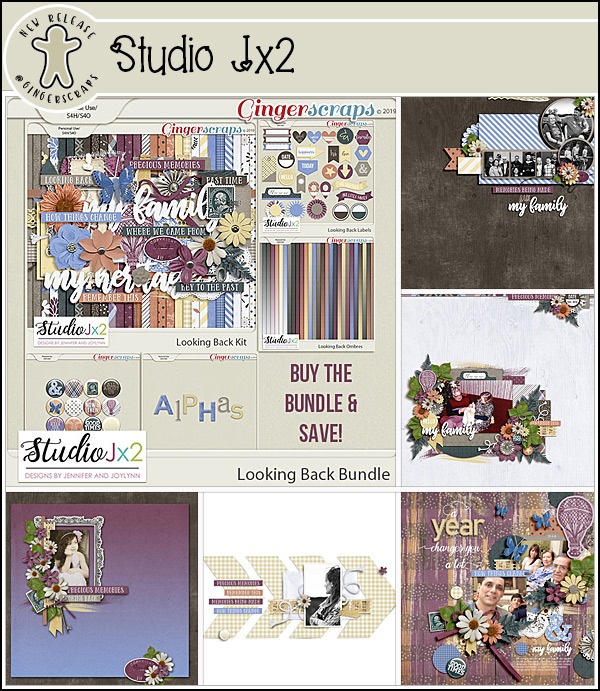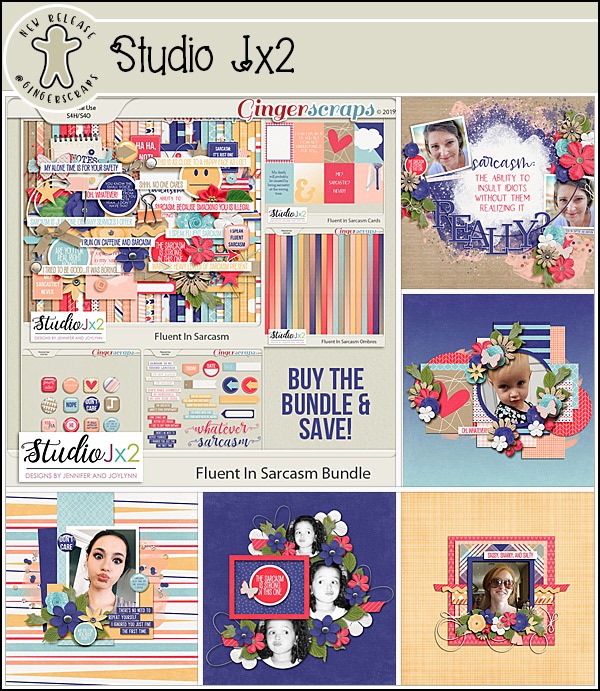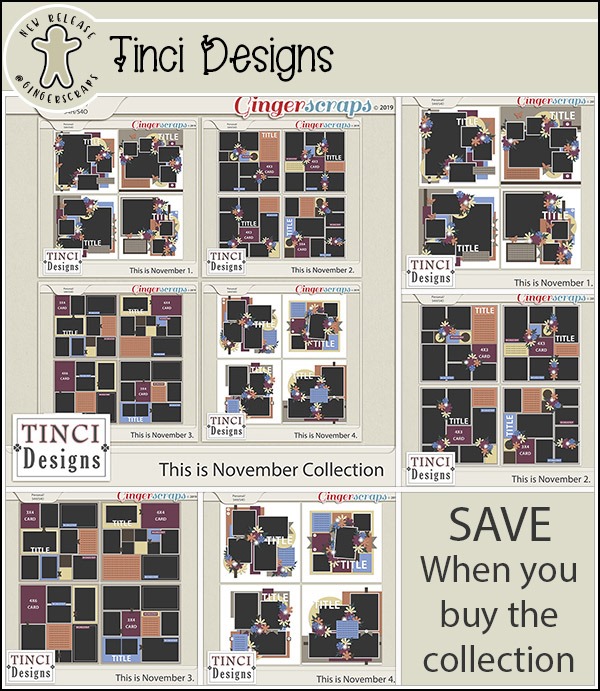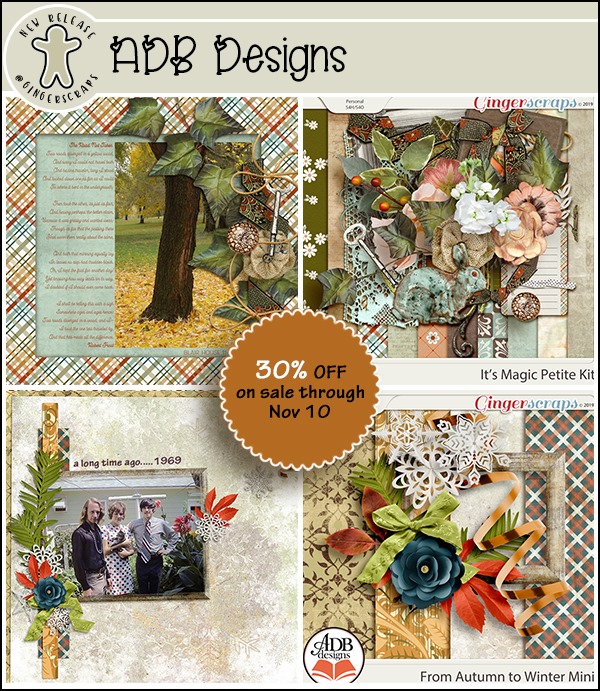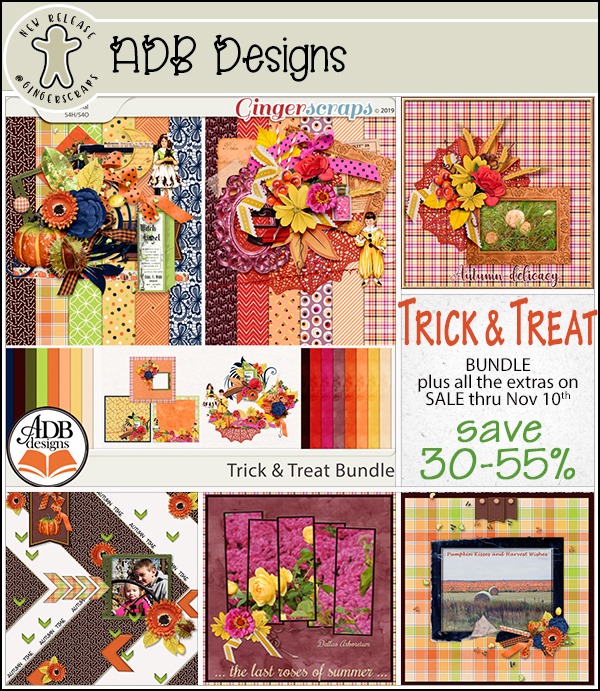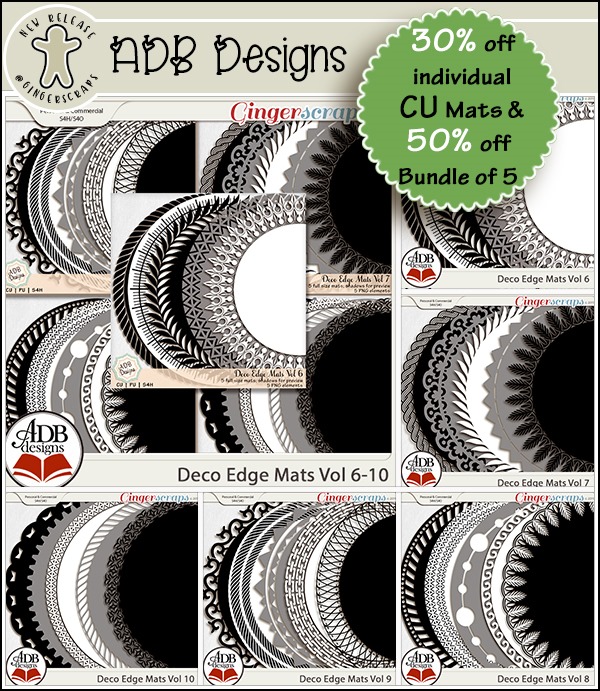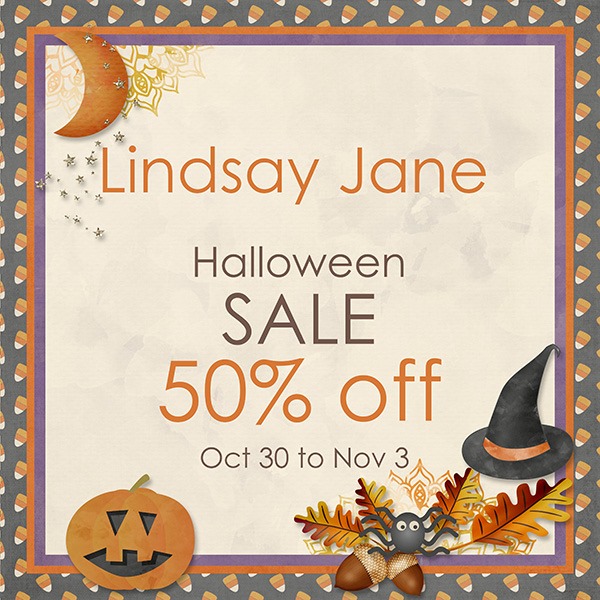 Remember, if you complete 10 challenges, just ten, you get a free kit as well!!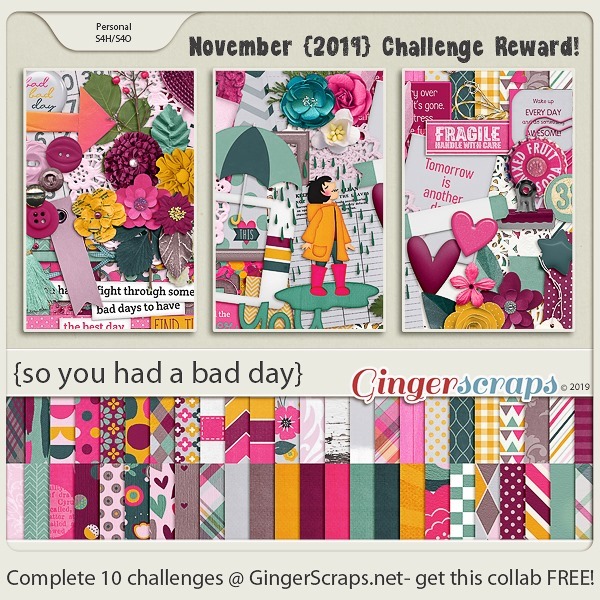 Everyone has a bad day! At least this kit makes it a little better!