Happy Saturday everyone. I hope you are enjoying your weekend. I'm in the midst of laundry and packing for a quick trip to St. Louis next week. Before I get swallowed up with all that, I wanted to get you Part 2 of my Q & A Session with February's designers. Today I am chatting with Tami Miller Designs. If you missed Part 1 with Aimee Harrison Designs you can find it here: https://bit.ly/2V65ptr.
How long have you been designing?
I have been designing since 2009.
What made you decide to design?
I purchased software to learn how to create blog backgrounds, and I came across digital scrapbooking while researching that.
What do you use to create your designs (program, additional tools, etc.)?
I use that same bamboo tablet (lol, it's had tea spilled on it several times and still works), Photoshop Creative Cloud, Artrage, my camera, and my scanner.
Describe your design workplace.
I work at a desk in the corner of my bedroom with two moniters, a pc, and my bamboo tablet.
What motivates and inspires you as a designer?
Color.
What is your favorite kit currently in your GS store and why?
My favorite is Queen for a Day-I just love the colors and texture and I think it resonates with women.
If you could only eat one meal for the rest of your life, what would it be?
Mongolian Beef.
What is your favorite game or sport to watch and play?
I'm not much for sports, but I like puzzle games on my phone, and World of Warcraft.
What did you want to be when you were small?
A novelist.
Aside from necessities, what one thing could you not go a day without?
My phone.
Who would you want to play you in a movie of your life?
Hilary Swank.
If you had a warning label, what would yours say?
Don't touch my Diet Dr. Pepper (courtesy of my daughter).
What celebrity would you like to meet at Starbucks for a cup of coffee?
Stephen King.
Make sure to check out her GS Store, her FB Fan Page, and her FB Group.
Also make sure you are grabbing pieces of this great kit each day. If you have missed any, the full kit will be available in the store in March.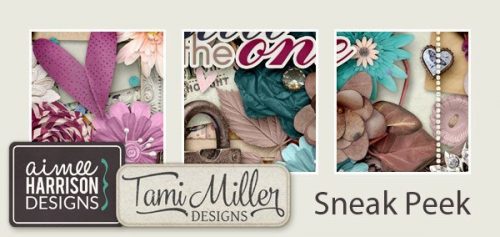 Have a great rest of February!!