Hello Scrappers! I hope you are enjoying your October! I'm loving all the fun Halloween/Fall festivities in my area. I'm taking lots of pictures to scrap too! I hope you are enjoying the spooky season so far.
Remember any $10 spent in the store gets you this great collab. Get ready for those Halloween pictures.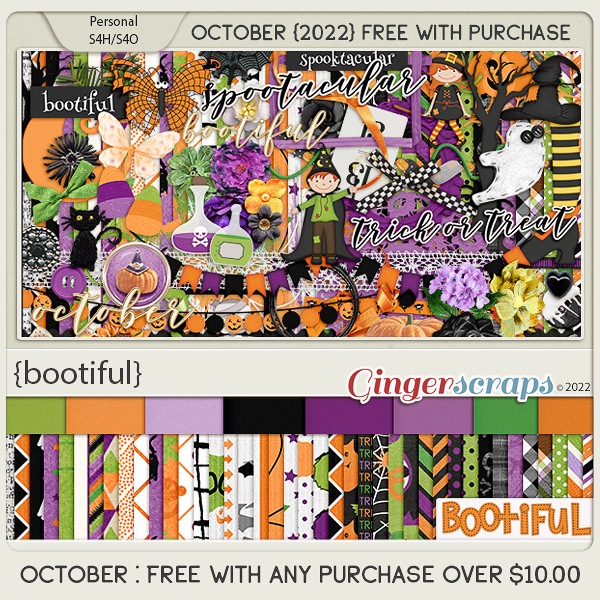 There are a lot of fall kits in this week's Fresh Baked line up. Let's see what's new.
We are half way through the month, if you haven't started on your challenges yet, you still have plenty of time! If you complete 10 challenges in October you will get this great kit as a reward!